A breathtaking experience awaits at the top of Mt. Fansipan, the highest peak in Vietnam. It used to take travellers two days of hard trekking to reach the summit. Now, you can reach the 'Roof of Indochina' in just 15 minutes. Jaw-dropping views of swirling clouds and forested slopes from the top of Fansipan make this adventure a must-do on any Sapa itinerary. Here are three things to look forward to on your Fansipan excursion.
---
Incredible cable car rides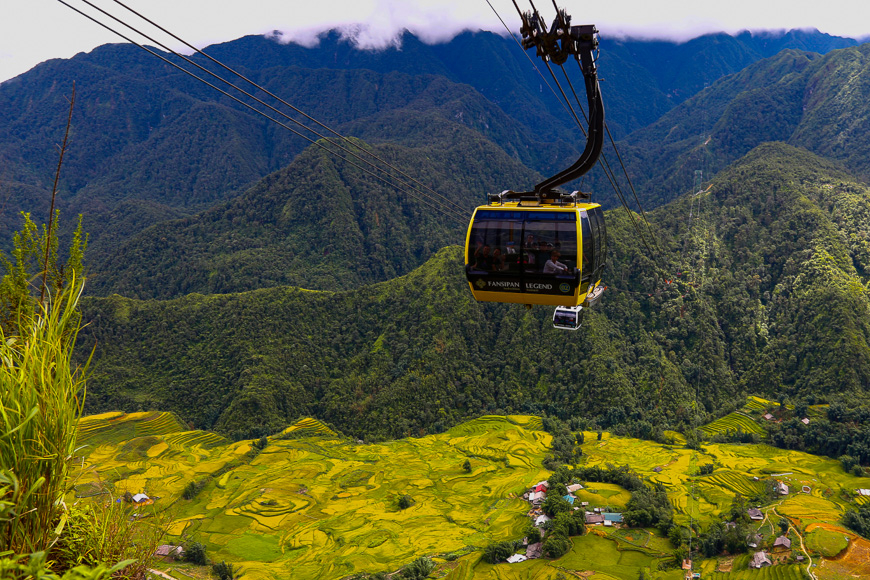 The Sun World Fansipan cable cars holds a Guinness World Record and the ride to the summit is a highlight of many travellers' time in Sapa. The cable cars run from 7:30am to 5:30pm every day, and each one can hold up to 35 passengers. Once you leave the station, you'll immediately start to float high above the rice terraces and rocky cliffs below. Huge windows let you take in the sights all around, as you ascend gradually to this towering tip above the clouds.
TIP: The Sun World Fansipan Legend cable car system was designed by European operators Doppelmayr, and is rigorously tested for passengers' safety and peace of mind.
---
Serene gardens and pagodas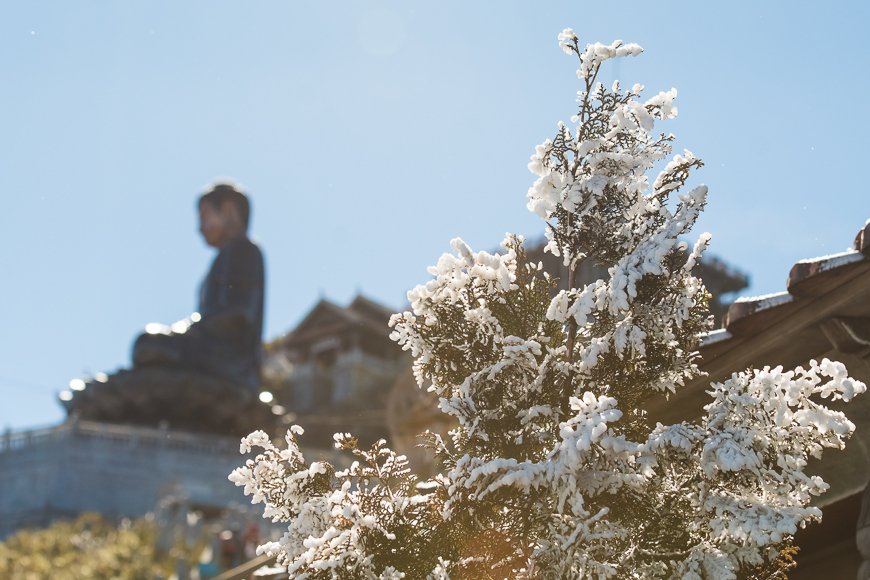 Before reaching the summit of Mt. Fansipan, you'll arrive at a peaceful garden complex, with stone paths, ancient Azalea trees and 18 skillfully sculpted bronze statues. These sculptures lead the way to a 20-metre celestial Buddha statue perched on the mountainside -- the largest in the country. The gardens and pagodas all around provide a tranquil setting to pause and breathe in the fresh air.
TIP: Sun World Fansipan Legend hosts several festivals each year to celebrate the culture of northwestern Vietnam. These festivals usually take place in spring and summer, and feature traditional performances and fun folk games.
---
Captivating sights from the summit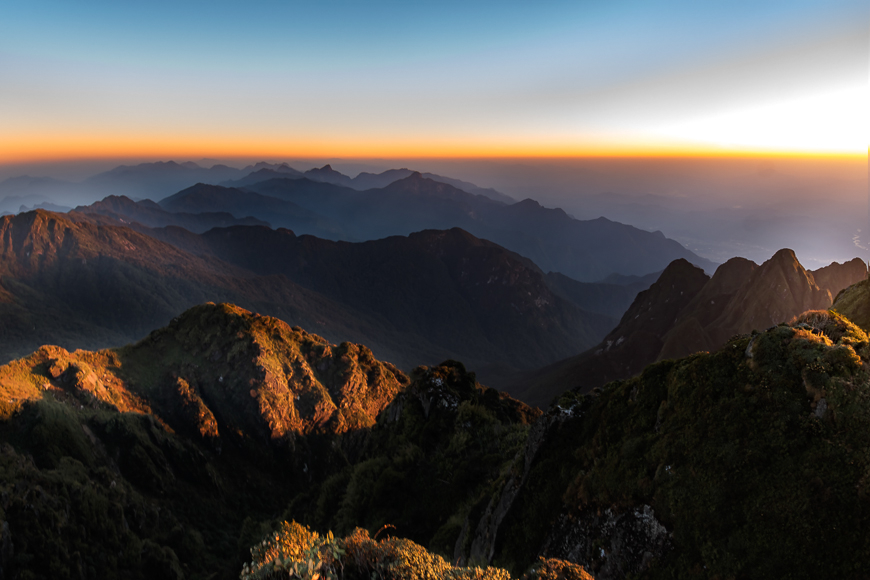 A series of stairs or a funicular rail will take you the final leg to the top of Mt. Fansipan. From here, you'll have the rewarding, unbelievable sight of cloud-covered peaks stretching all the way to the horizon. The highest point is a favourite spot for selfies, but you can walk the entire platform for 360-degree vistas. The cloud formations at the top of Mt. Fansipan change every few seconds, revealing new shapes and scenes as the earth meets the sky.
TIP: After soaking up the views from the top of Mt. Fansipan, conquer your hunger at one of Sun World's first-rate restaurants, shop for cool souvenirs in the station, or simply sit back and relax in a mountaintop cafe.
For more, visit the official website of Sun World Fansipan Legend.
---