In Vietnam, romantic dates go beyond candlelit dinners. Whether you prefer breathtaking views of cascading rice terraces, or floating in a surreal bay dotted with limestone karsts, Vietnam is chock-full of extraordinary ways to celebrate a special occasion with that special someone. Below are seven of the most romantic destinations in Vietnam.
---
Hội An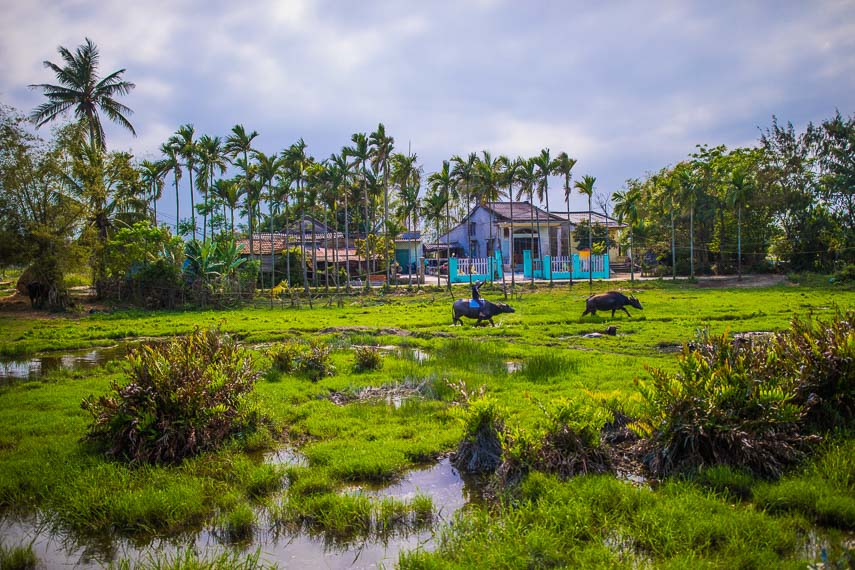 Known for its blazing pink bougainvillea flowers and rustic yellow walls, the Ancient Town of Hội An has no shortage of lovely dating spots. Summer months are especially colourful, with all kinds of blossoms showing off their brightest shades including Chinese honeysuckle, golden shower, peacock flower, and three different types of bougainvillea. During the day, take a boat trip along the Hoài River to share some tranquil moments, or rent a bicycle and ride to An Bàng beach, passing vast rice fields and the occasional water buffalos.
At night, silk and paper lanterns light up the town and give the streets a shimmering glow. You will find both banks of the Hoài River dotted with cosy restaurants and cafes where you two can make the most of the glistening scene.
---
Huế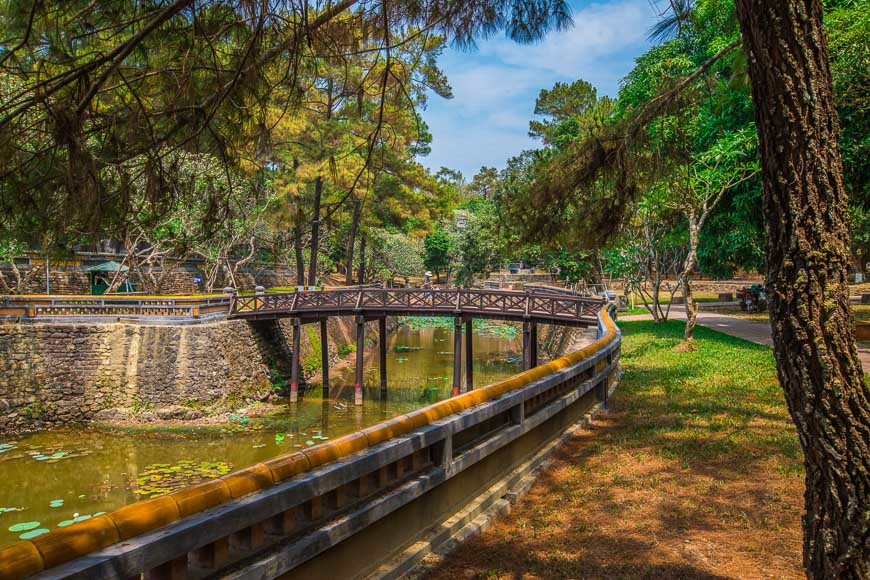 Vietnam's former imperial capital is an atmospheric spot for couples who love exploring culture and history. Huế's Citadel and the tombs of Nguyễn Kings are some of the country's most well-preserved heritage sites. Despite their popularity, the attractions in Huế have been able to maintain a quiet and relaxing atmosphere. Learn about Vietnam's imperial legacy while strolling amidst plumeria blossoms, ancient stone statues, take a sunset boat ride on the Perfume River, or dine in style at elegant colonial-era hotels on its banks.
From the city, a short drive will take you to the pine-covered Thiên An Hill. Pack a picnic lunch and you two can kick back with slow hours under the trees. In fact, slow living is guaranteed no matter where you are in Huế.
---
Phú Quốc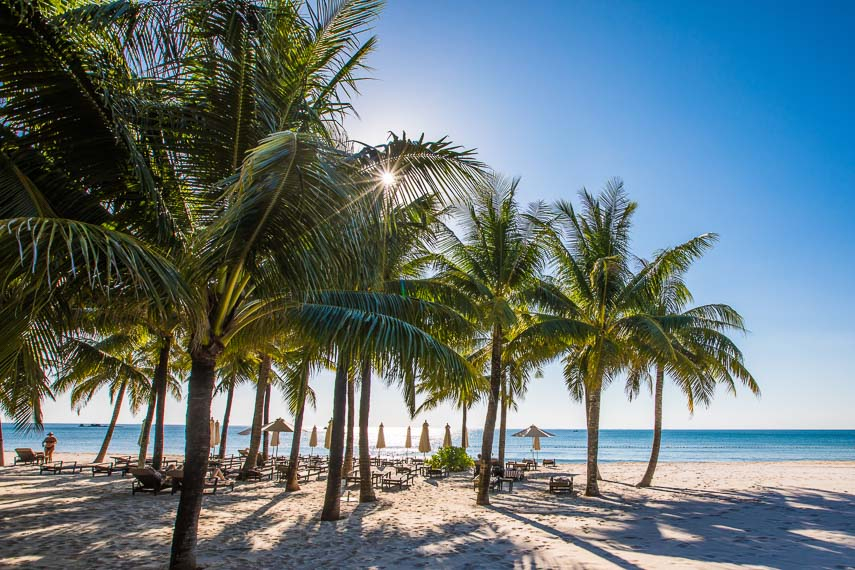 For the ultimate sundowners by the beach, head to Phú Quốc Island. This tropical paradise boasts magical sunsets in hues of gold, pink, and purple. Resorts like InterContinental Phu Quoc Long Beach Resort go out of their way to accommodate couples looking to have a private dinner on the beach, but you can also enjoy gorgeous sunsets at striking venues such as the Rock Island Club or Sailing Club.
Of course, when it comes to acts of romance, a simple walk on the beach is still a classic. Ông Lang Beach is lined with rustling pine trees and emits a laid-back vibe, making it an ideal spot for peaceful walks.
---
Hanoi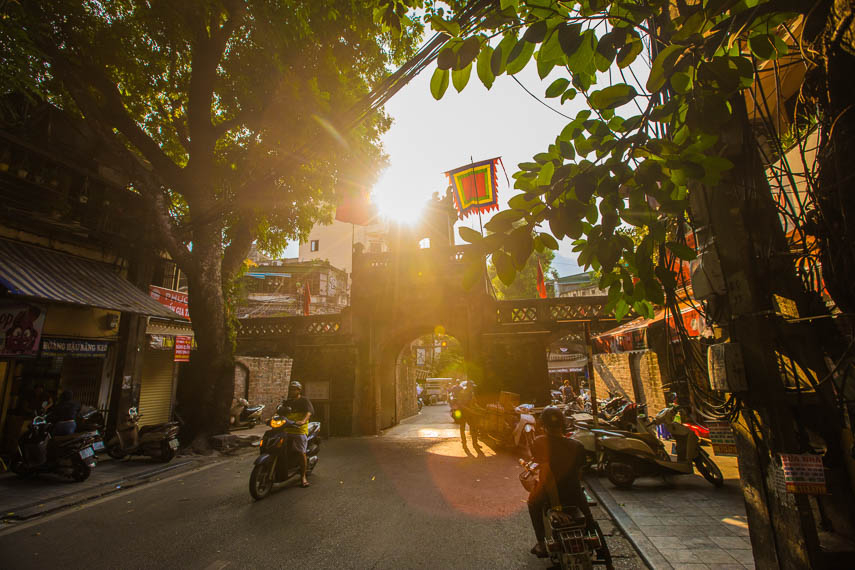 There's a reason Hanoi is featured in countless Vietnamese love songs. The capital exudes romance. Discover hidden vintage cafés at the end of leafy alleyways, or amble along the many breezy lakes sprinkled throughout the city. In the fall, when Hanoi is bathed in crisp sunlight and golden leaves, hop on a cyclo to tour the Old Quarter. You will notice local wives and husbands-to-be appreciating the scene themselves by having their pre-wedding photos taken around Hoàn Kiếm Lake.
Ditch the fancy restaurants and go on a more casual date with your other half by pulling up a stool right on the sidewalk. After all, you are in Vietnam's street food capital! Savour a delicious bowl of phở on a tiny plastic table, surrounded by the ubiquitous chaos of Vietnam's big cities.
---
Cam Ranh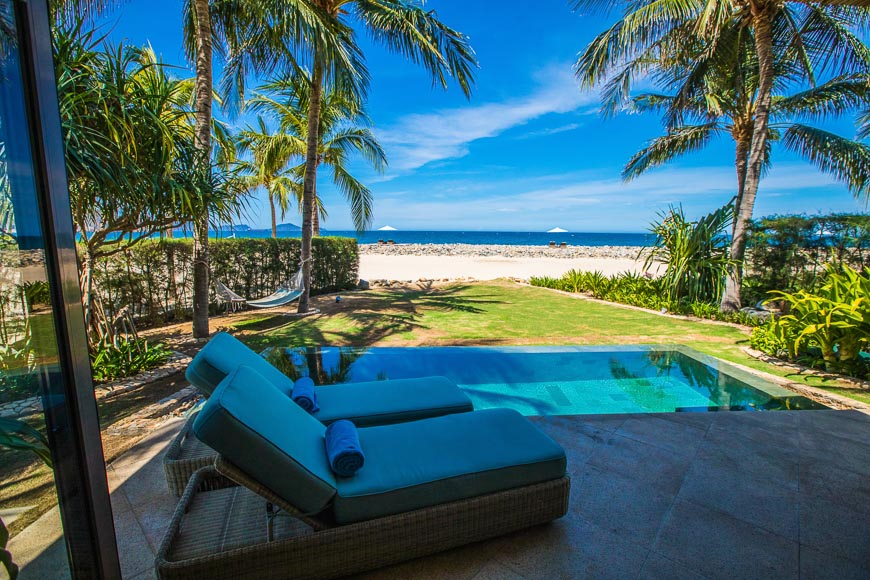 Tucked away in Khanh Hoa Province, Cam Ranh is often overlooked in favour of its neighbour Nha Trang. For couples looking for quality time away from the world, that's a good thing. Empty beaches, sweet sea breezes and captivating views of fishing villages are a few things you can expect here. Cam Ranh is favoured by a number of luxury resorts, making it the perfect choice for a stress-free couples escape.
The Hon Ba Nature Reserve nearby offers trekkers a healthy diversion, and if you're up for a spot of nightlife, the rooftop and beach bars of the city are just a hour's drive away. Spend a few days ensconced in a beachfront villa, taking dipping in a private plunge pool and attending the spa at Mia Resort, a dreamy escape ideal for romantic occasions.
---
Pù Luông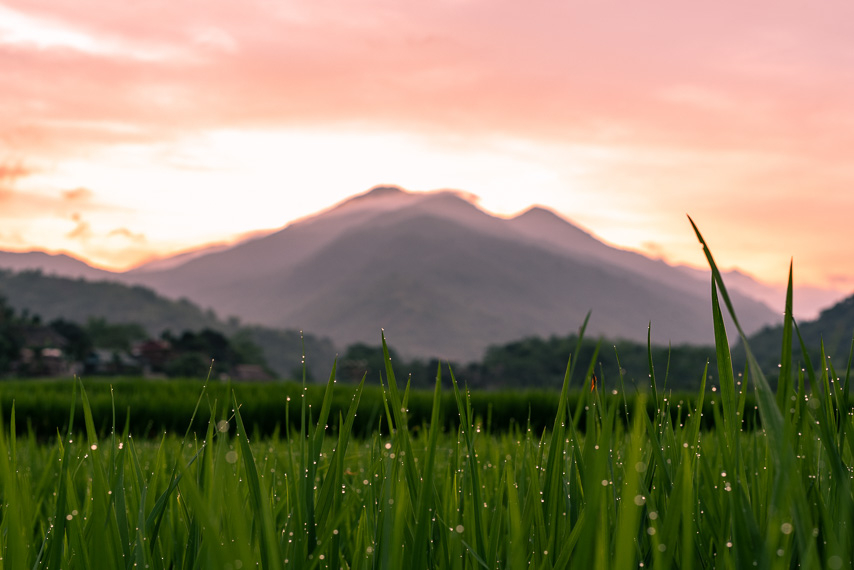 If you've never heard of Pù Luông before, it's because those who have been here only want to keep this slice of heaven for themselves. Stay at one of the ethnic stilt houses that encircle the valley, and take in refreshing views of the rice paddies every morning when you wake up. A hot cup of tea out on the terrace in Pù Luông is one of those little pleasures in life that's even better when shared with a soulmate.
Bring home a piece of the wonderful memories you have here by joining a weaving, embroidery, or basket-making class with the ethnic Thai. You can also break a sweat hiking to the top of Mt. Pù Luông or go swimming in the dreamy Hiêu Waterfall.
---
Gulf of Tonkin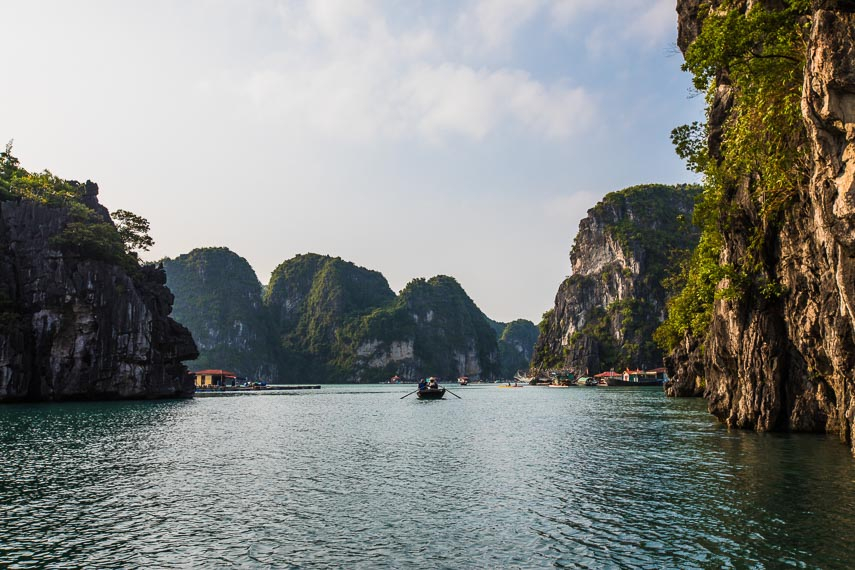 There are many ways to travel the otherworldly Hạ Long Bay, but the most romantic is still on a luxury cruise. The multi-day voyage by Âu Cơ Cruises serves up not only memorable adventures among some of Vietnam's most incredible scenery; but you'll also be spoiled with tasty food, open-air Jacuzzi baths, and lazy sunbathing sessions on the deck.
Lesser-known Lan Hạ Bay and Bái Tử Long Bay offer more secluded spots to soak up the mesmerizing seascapes. Venture out to explore mossy caves, dreamy lagoons and tiny islets on your own tandem kayak.
---
Đà Lạt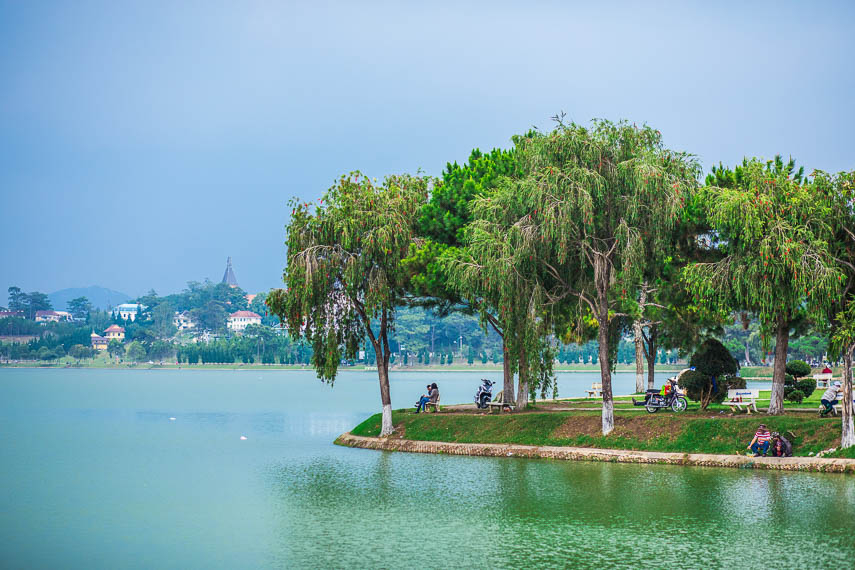 In the 1930s, Vietnam's last emperor Bảo Đại chose to build his summer palace in Đà Lạt to spend time with Queen Nam Phương, and it's easy to see why. The city's year-round cool weather means flowers are always in full bloom here. During the colonial period, French officials commissioned beautiful villas and mansions in the hills of Đà Lạt, many of which have been renovated and brought back to life as nostalgic bed-and-breakfasts.
Đà Lạt was the first city in Vietnam to have tandem bicycles for love birds to ride around the serene Xuân Hương Lake. The misty Tuyền Lâm Lake is a local favourite for small BBQs, fishing, or boating. Sleep in style, then wake up together to a glorious sunrise above the clouds.
---
Want more Vietnam travel ideas? Sign up for our newsletter to receive our best stories in your inbox.