Going down a waterfall may seem scary, but getting over your fear is exactly what makes canyoning so appealing: the adrenaline rush before your descent, and the relief once you come out the other side. Da Lat's international-standard canyoning tour is one of Vietnam's best experiences for outdoor and adventure seekers. At the end of the day, you'll be soaked to the bone, happily exhausted, and invigorated with a new story to tell. Here are five reasons you will love canyoning in Da Lat.
---
Take on a challenge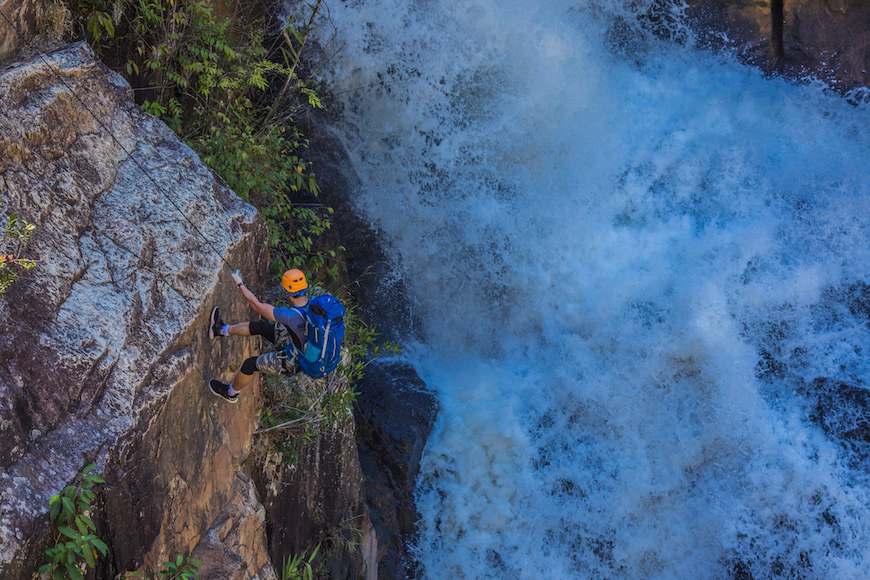 No prior experience is necessary to try canyoning in Da Lat, however that doesn't mean you won't be tested. The beautiful Datanla waterfalls offers a diverse set of challenges for every skill level. Zip-lining above the water and going head-first down natural water slides are some of the obstacles daredevils can look forward to. The chance to push yourself in a stunning natural setting is one reason many travellers come away raving about Da Lat's canyoning tours.
---
Cut loose and get wild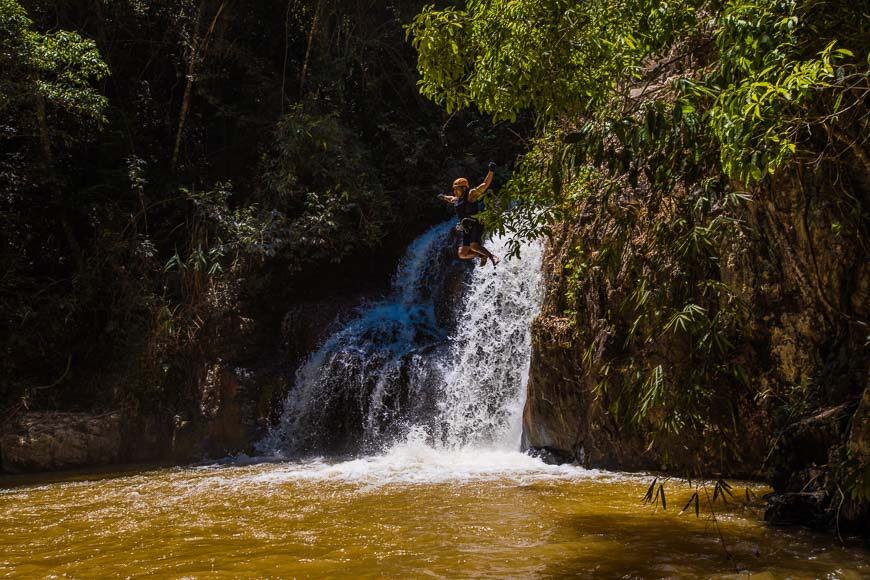 Once the initial nervous tension eases up, it's time to cut loose and enjoy! The moments that make canyoning difficult are quickly rewarded with the fun of playing in the water and the thrill of being suspended in the air. After you have a few obstacles under your belt, you might find yourself trying to impress others in your group with a Spider-Man pose or a canon-bomb competition. Throughout the day one of your guides will take pictures, so you'll have photographic evidence of your crazy day against a magical backdrop.
---
Safe and internationally certified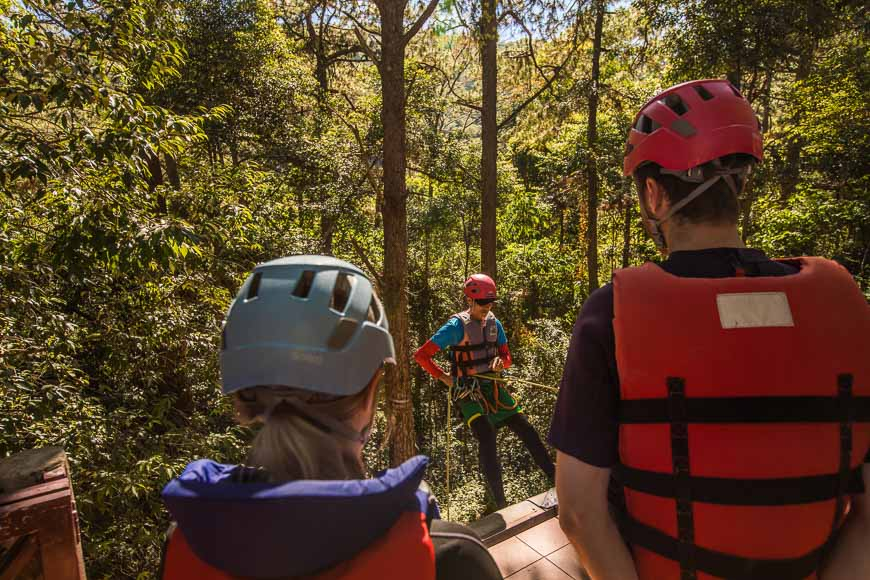 Da Lat's canyoning tours are carefully set up and regulated to follow international best practices. All guides are certified under Singapore National Abseiling Standards for this kind of extreme sport, and groups are kept to small sizes, with plenty of supervision for each member. Before each obstacle, your guide will perform a safety check to ensure your equipment is properly fitted and give you clear instructions on how to maneuver. Your guides will teach you everything you need to enjoy the adventure, and will stand by to swiftly take control in case you need help.
TIP: If you're unsure where to book your canyoning tour, Highland Sport Travel runs regular, well-priced canyoning tours in Datanla Falls, complete with transfers from your hotel and a picnic lunch. Their knowledgeable guides speak excellent English.
---
Get up close with nature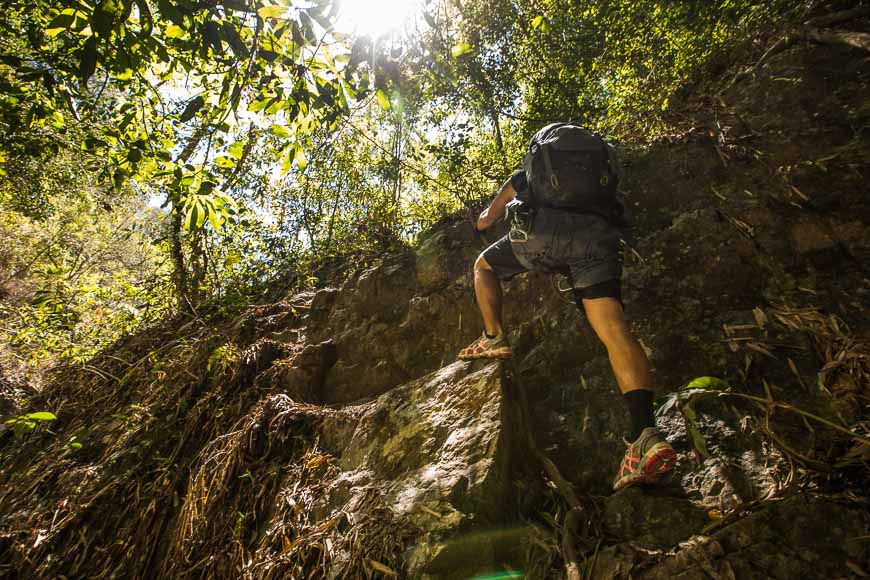 Datanla waterfall is one of Da Lat's most striking attractions. The deeper you go into the jungle, the stronger the waterfall current gets. Depending on your level of skill, you'll have the chance to encounter a series of chutes that can only be found with the help of a guide. Apart from defeating adrenaline-inducing challenges, you'll get to soak in the landscape by floating down gentle streams, and trekking undulating hills under a canopy of trees and vines. Along the way you'll be treated to constantly changing scenery, with the sounds of gurgling water and rustling trees all around.
---
Meet fellow thrill-seekers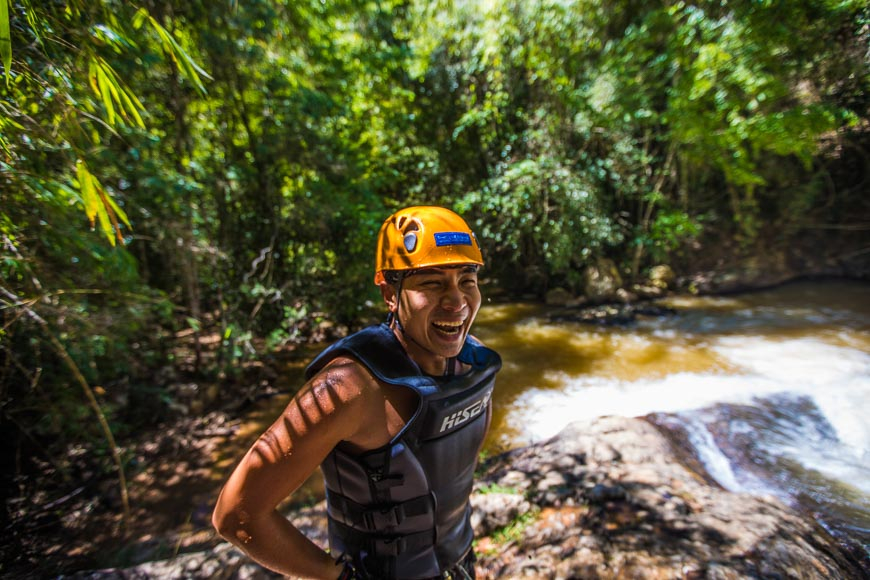 Canyoning is the perfect way to make new friends on your trip. All that time doing extreme sports together fosters a sense of camaraderie. You may find yourself exchanging knowing glances with others in the group and sharing words of encouragement before taking a leap. You'll also make friends with your Vietnamese tour guides, who will motivate and laugh with you throughout the day.
Come break-time, you can enjoy a tropical picnic under the trees and find out more about your fellow thrill-seekers and guides.
---
Want more Vietnam travel ideas? Sign up for our newsletter to receive our best stories in your inbox