Mark the date of 22nd July because you have a date with Charlie Puth at VinWonders Nha Trang. This summer will be hotter than ever by the showup of the 8Wonder Music Festival.
---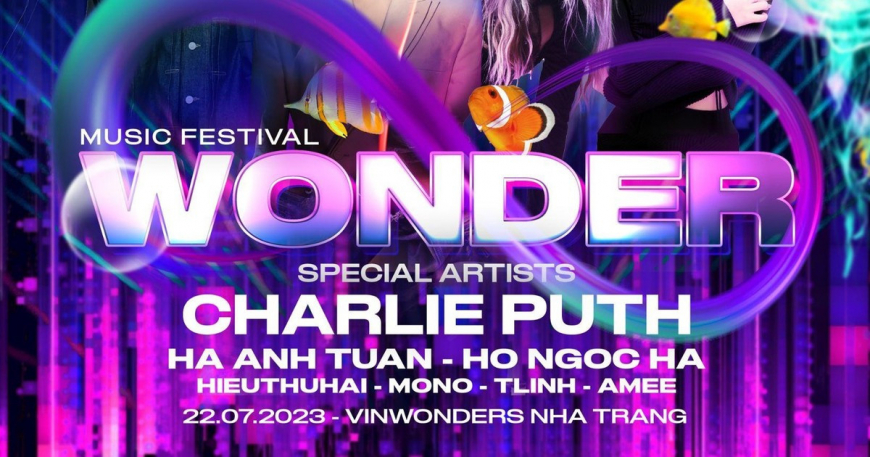 With more than 6 hours of endless excitement and sublimation with top-level music, eye-catching performances, superb cuisine, colourful carnivals, entertainment and interactive activities, etc., Nha Trang will be the most attractive tourist destination in Vietnam. This year's Wonder Fest will receive the top performance standards of the world entertainment industry, with a space of up to 10,400m2 and a 180-degree view overlooking Nha Trang Bay. Wonder Square will become an unprecedentedly unique "infinity" stage, blending together the colourful ocean world on the stage and the ocean of waves lapping in real life. Along with the "infinity ocean" is a world-class sound – light and visual system. The whole mixture will create outstanding audio-visual effects, putting 8Wonder on a par with global music festivals.
Charlie Puth – a multi-platinum A-List singer, songwriter and producer of US contemporary pop music. The author of the hit "See you again" will make thousands of audiences explode with emotions with mesmeric performances and outstanding visual effects, proving himself as "a global hitmaker". Together with top Vietnamese artists, at the 8Wonder super music festival on 22nd July 2023 at Vinpearl Nha Trang. This is a world-class music festival kicking off the "unlimited emotional wonder – Infinity Wonder" for the first time in Vietnam.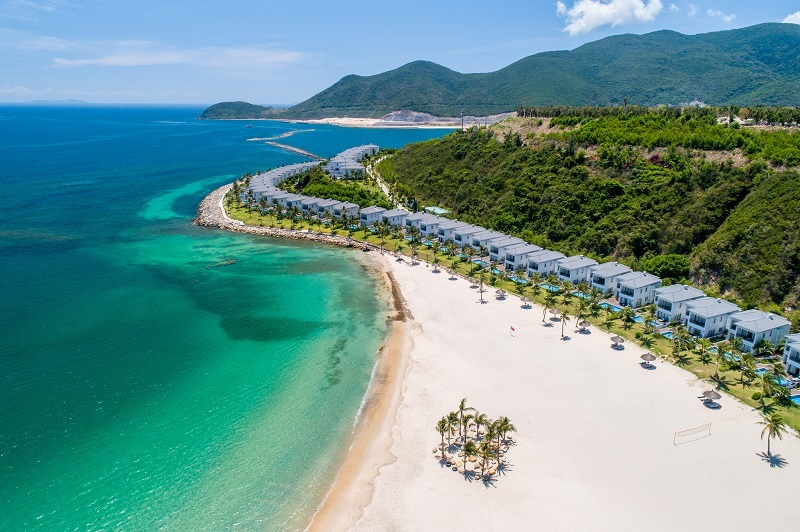 Sit on a pristine stretch of the southern coast of Vietnam, Nha Trang is a true paradise for beach-hunters. Nha Trang is home to some of the country's finest luxury resorts, exciting watersports, and boasts a unique pair of wellness attractions: mud baths and hot springs.
Endless beaches facing a stunning bay dotted with 19 islands and islets, visitors come to Nha Trang for sun-kissed relaxation. For an escape from the action, hop on a motorbike to Long Beach or for a day trip, drive 50 km north of the city to Doc Let, one of the most picturesque stretches of coastline in all of Vietnam.
Nha Trang is also called the seafood capital of Vietnam with a humongous supply of fresh fish and shellfish. For more in-depth explorations of the city's dining options, eat with the locals or splurge on five-star buffets at the hotels along the strip.