People have been soaking in mud baths for thousands of years. All around the world, people use communal mud baths as social and medicinal spaces – a relaxing, therapeutic experience with significant health benefits. But not all mud is the right kind of mud. The mud in these therapeutic baths is special, rich with minerals like sulfur and magnesium that are only found in certain regions with the right kind of soil or volcanic activity.

Source: Facebook - ​​Bùn khoáng nóng I-Resort Nha Trang.
Mud baths are hot, and the high temperature opens pores to draw toxins out of the body. The minerals are exfoliating and can relieve skin conditions like eczema and acne. Muscle and joint pain improves, and inflammation decreases. Some studies have shown that mud baths can help with diseases like arthritis and even help regulate sleep and mood.
Nha Trang has some of the most famous mud baths in Vietnam. Thap Ba, 100 Egg Mud Bath, and I-Resort are three of the best.
---
Thap Ba Mud Bath
Thap Ba is the oldest and best-known mud bath in Nha Trang, just 6 kilometers outside the city. They offer a range of services at a range of prices, including communal and private mud baths as well as hot and cold mineral pools, waterfalls, jacuzzis, a sauna, swimming pools, and a hydrotherapy wall. Different prices will get you different packages.
Soak in the mud for at least twenty minutes to get the full therapy, then rinse off before slipping into a hot mineral water bath.
Visitors will also have a chance to visit the beautiful Thap Ba Ponagar, immense themselves in the peaceful countryside scenery and a fresh silky green space around the Thap Ba Mud Bath.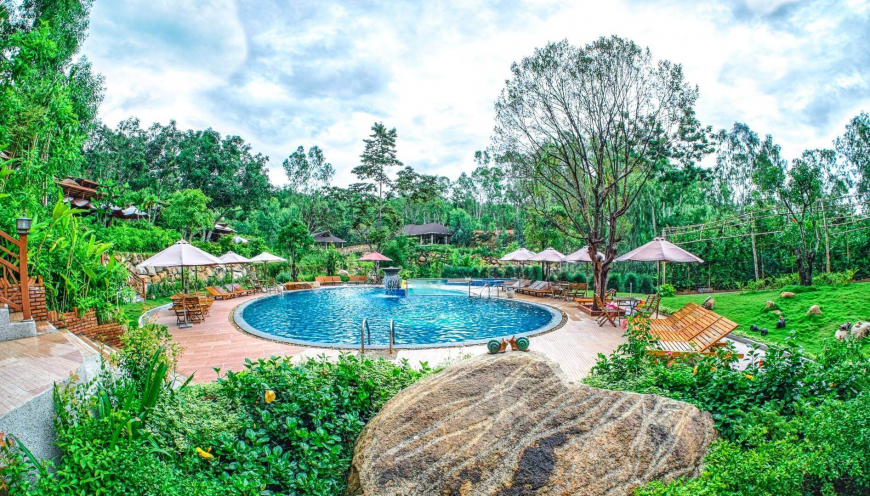 Source: Facebook - Tắm Bùn Tháp Bà Nha Trang
100 Egg Mud Bath
The newest mud bath in Nha Trang is also the strangest. Everything here is egg-themed. The mud baths, the gardens, the bathtubs… everything is eggs. Outside of the mud baths, an on-site spa also offers herbal and mineral baths, a swimming pool, and wet and dry saunas.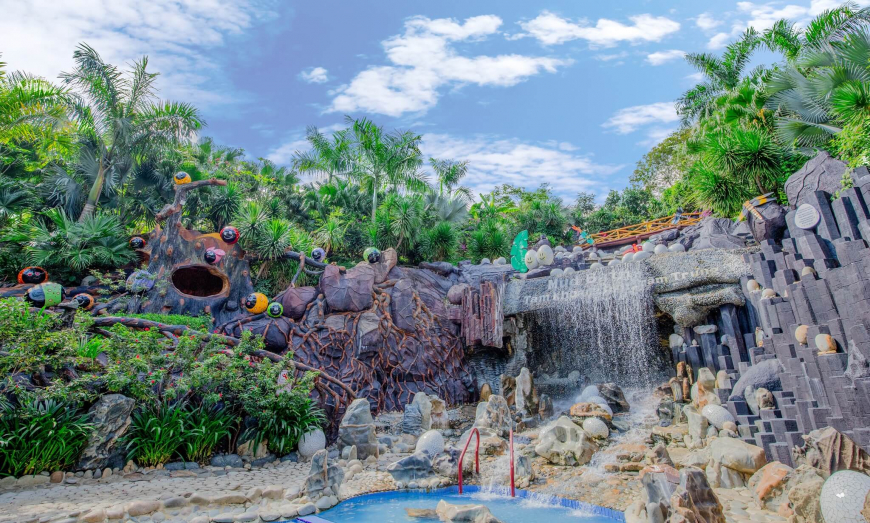 Source: Facebook - Khu Du Lịch Trăm Trứng - 100 Egg Theme Park.

Mud bath temperatures are kept between 38 and 40 degrees. Soak it in a while gazing out at the accompanying fruit forest; the grounds are thick with papaya, banana, and coconut trees. Emerge from the heat into a cooling water spray, then dry off in the sun. After the spa day, be sure to dine in at the restaurant. Every imaginable dish containing eggs is served here.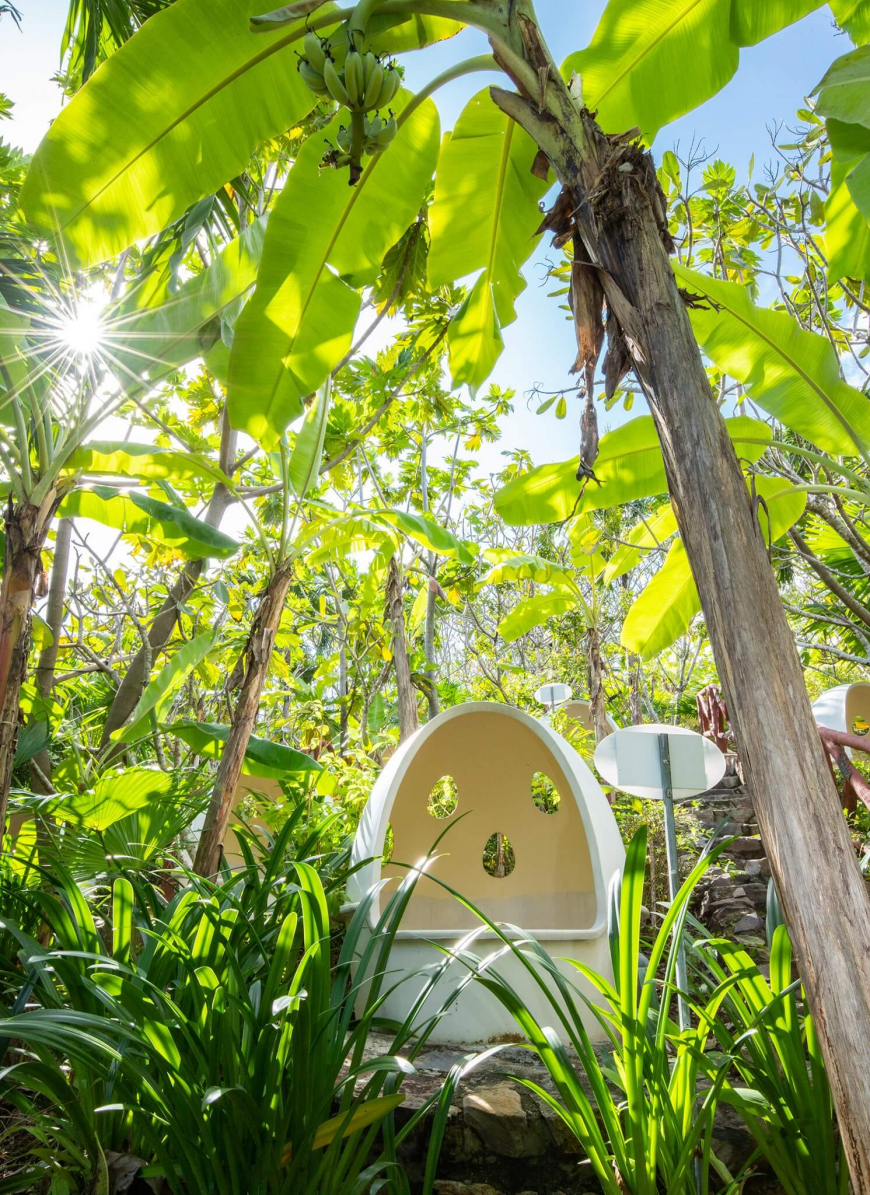 Source: Facebook - Khu Du Lịch Trăm Trứng - 100 Egg Theme Park.
I-Resort
The I-Resort includes all the same services as Thap Ba and 100 Eggs, plus extravagant upgrades in a beautifully landscaped environment. The resort is surrounded by mountains and shaded by palm trees. Thatched roofs cover swimming pools. Tiered hot mineral baths tumble into one another, with views across a mountain range from the topmost heights. In other areas, water tumbles delicately from stacked stone towers. Children (and fun-loving adults) can even play in the on-site water park.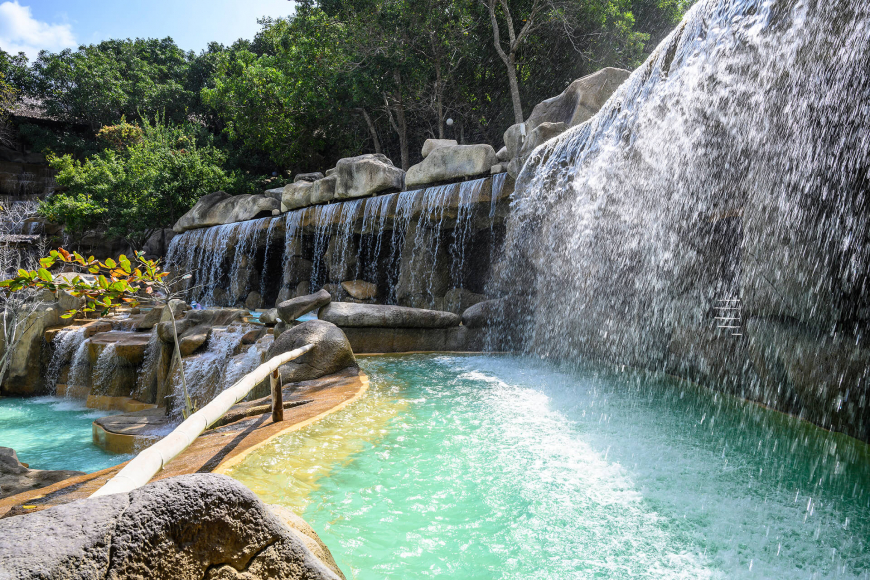 It's possible to go for a communal mud bath here, but I-Resort shines for its upscale amenities. Book the VIP service to get a private bungalow for the day, a private mud bath, and a private mineral pool to soak in endlessly – all in total privacy. Slip out of the hot mineral water and into the spa for a full body massage, a Western or Vietnamese meal, and coffee or herbal tea is at the service.
To bring a bit of the day home, stop at the shop for cosmetics and beauty supplies made from mud and its healing minerals.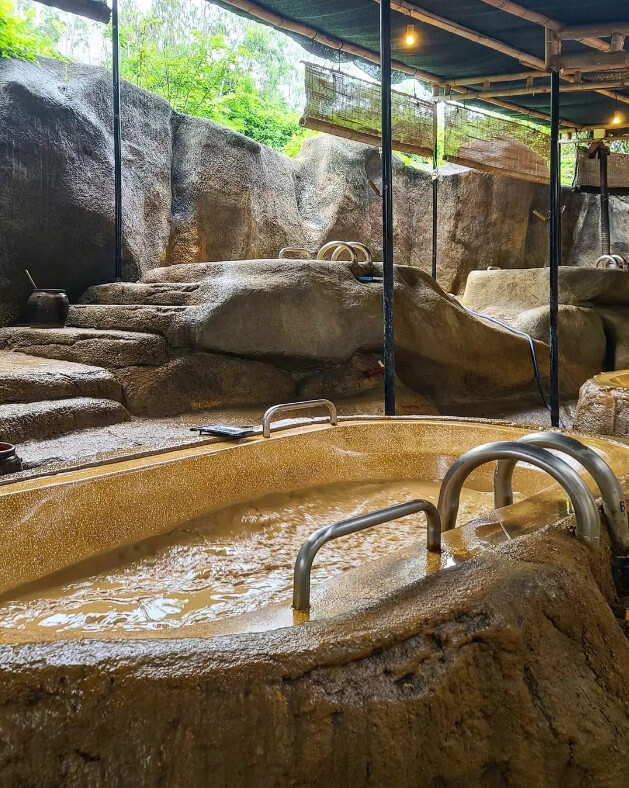 Source: Facebook - ​​Bùn khoáng nóng I-Resort Nha Trang.