Binh Thuan Province (located in Vietnam's South-Central Coast region) provides a palette of uplifting colors—white sand, golden sunshine and blue seas. Options abound as Binh Thuan presents spectacular scenery: beaches, harbors, ancient ruins, waterfalls and so much more. With everything Binh Thuan has to offer, it has been chosen as the host province for "Visit Vietnam Year 2023" with the theme: "Binh Thuan – Green Tourism comes together".
---
With a warm and sunny climate all year round, (drizzle and daily temperatures around 27℃), Binh Thuan is home to such standout destinations as Mui Ne Beach, Co Thach Beach a.k.a Seven-Color Stone Beach, Ta Cu Mountain, Bau Trang Sand Dune and many more must-see destinations.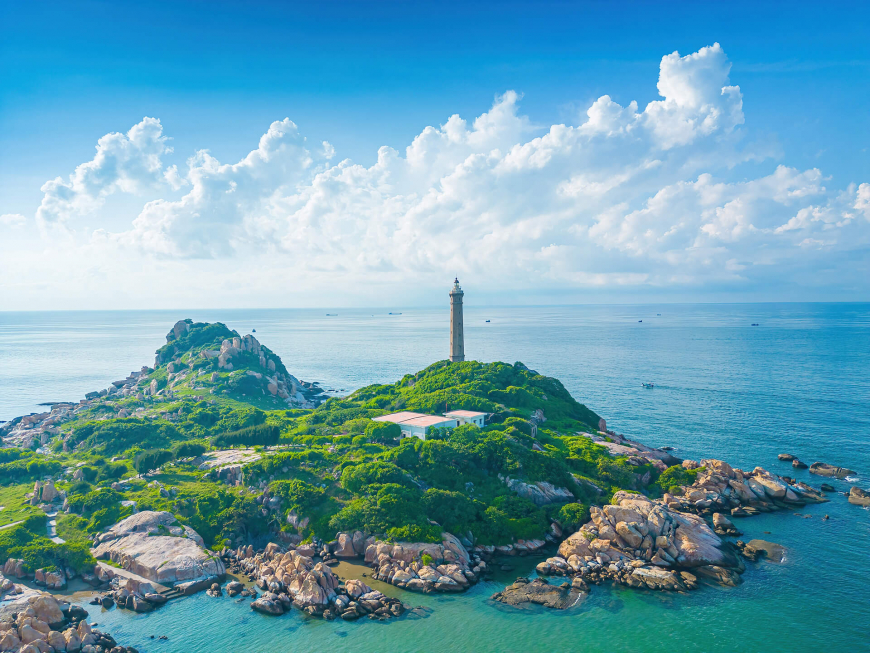 Traveloka (Southeast Asia's leading travel platform) describes Binh Thuan as a "Destination of diversified landscapes—from mountains to islands, and small deserts located right in the heart of the tropical region". Tourists can easily browse information about destinations, services, and experiences or useful advice when traveling to Binh Thuan as Binh Thuan Province offers a bounty of bucket-list options.
Phan Thiet (the capital of the province) is only a four-hour ride from Ho Chi Minh City (taxi, bus, or car). The coastal port city of Phan Thiet is a great place to start your Binh Thuan adventure—you'll find a harbor, outdoor markets, temples and scrumptious seafood restaurants. There is also a unique museum in Phan Thiet—the Fish Sauce Museum (Vietnam renowned for its fish sauce). The first of its kind, the museum is divided into 14 theme/interactive spaces (historical and hands-on). Guests can role-play everything from fishermen to salt-field workers. And, of course, you can taste the sauce and take some home with you.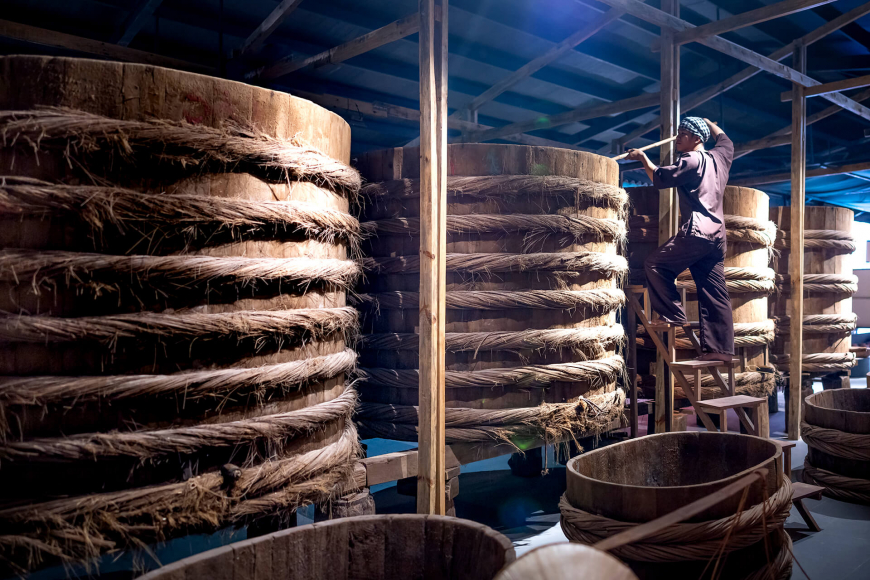 Mui Ne is only 25 km away from Phan Thiet. Known for its many beautiful beaches, sand dunes and coconut trees, Mui Ne also offers numerous luxurious, modern resort accommodations. You will find Mui Ne is worth being called the resort center of Vietnam - "the paradise of the white sand, golden sunshine, and blue sea".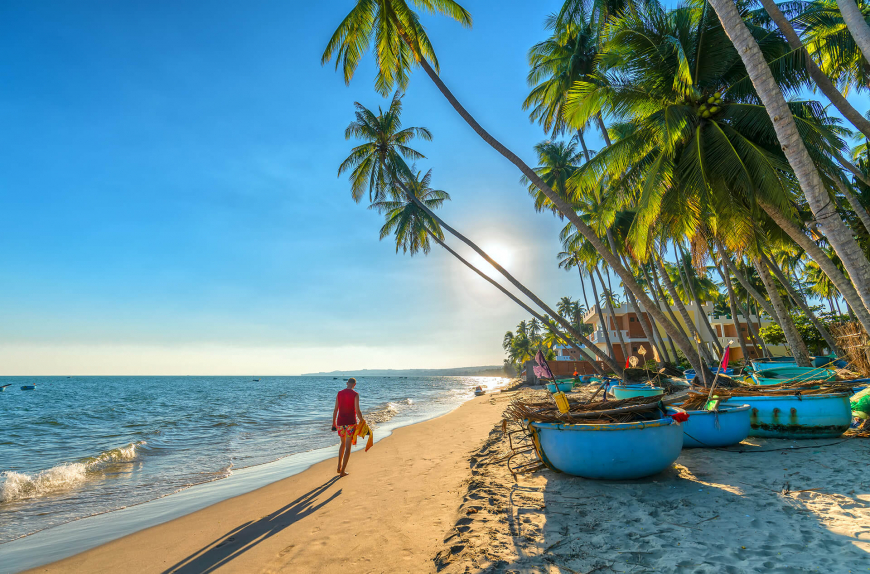 Nestled in the shadows of the Mui Ne sand hills is the Fairy Stream (Suoi Tien). With fields of large green leaves coconut trees on one side and limestone mountains with myriad shades of sand on the other - you can roll up your pants and follow the stream, exploring the pristine, amazing beauty of the natural surroundings.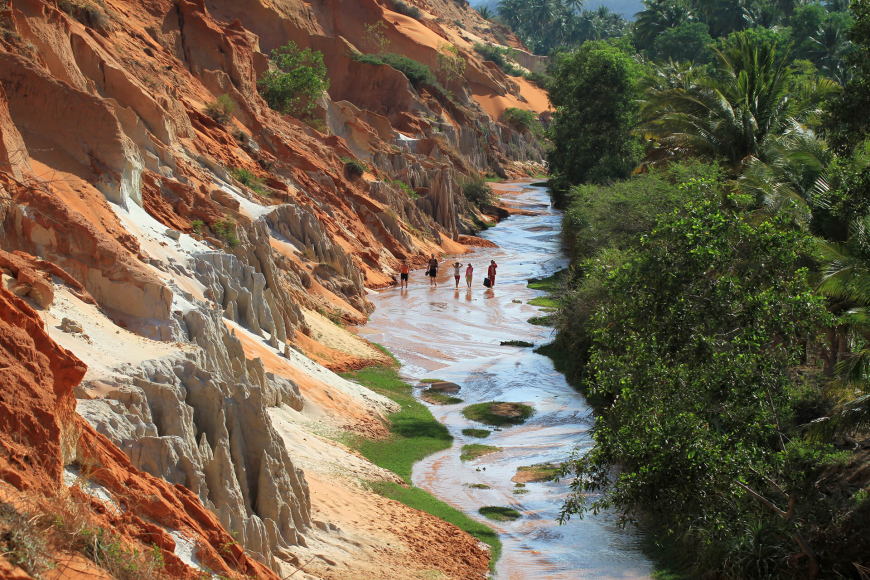 Co Thach Beach (in the Tuy Phong District) is another of Binh Thuan's natural wonders. Known as "Seven-Colored Stone Beach" (the surreal beauty of colorful stones and boulders), this natural visage becomes an almost surreal sight in late February and March when green moss coats the stones, changing colors depending on the position of the sun. This time is known as "Moss Hunting Season" because it draws myriad photography enthusiasts from around the world.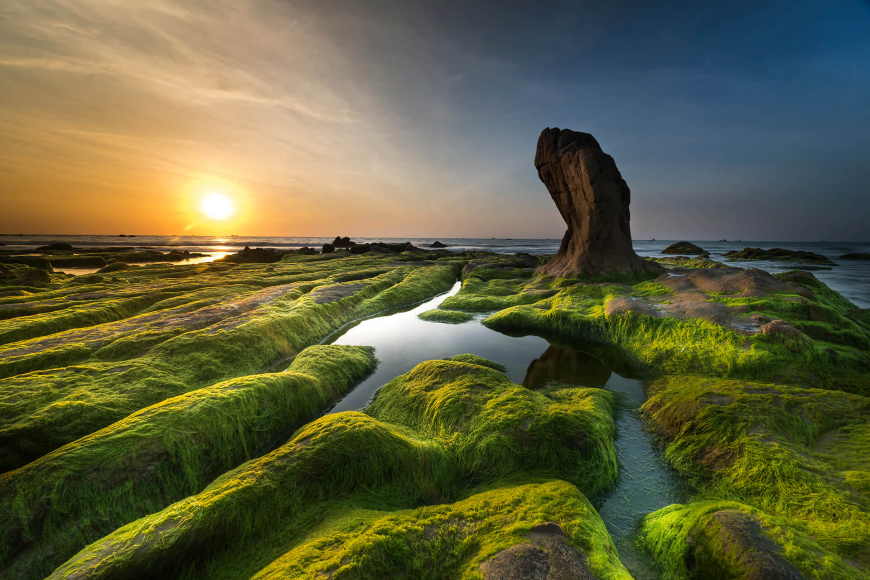 Ta Cu Mountain is located in Thuan Nam town, Ham Thuan Nam District. The fresh air of this dreamlike landscape, with its many sacred pagodas, is electrifying. Reaching the top requires climbing one thousand stone steps. For those seeking a less arduous pilgrimage, a tram is available, providing aerial views of the forest and the serene religious complexes. The three pagodas are Linh Son Truong Tho, Long Doan, and Chua Nui (Chua Ta Cu). Perhaps best known is the giant statue of Reclining Buddha attaining Nirvana at Linh Son Truong Tho Pagoda. The Buddha is depicted lying on his right side, turning his back to the mountain, resting his head on his right hand. At 49-meters long, this is the largest reclining Buddha in Southeast Asia.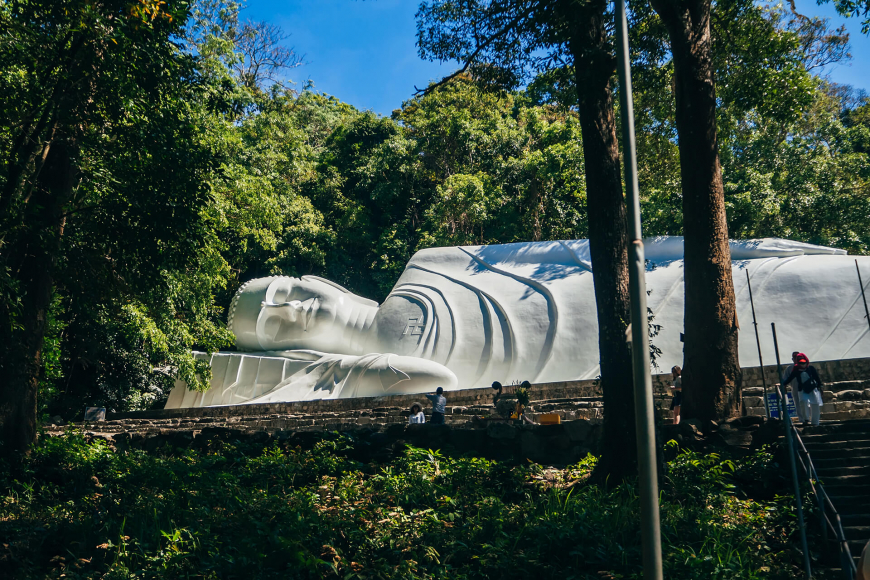 Just 30 km from Ta Cu Mountain is Ke Ga Lighthouse (The God's Eye). At 64 meters in height, Ke Ga is Vietnam's tallest and Southeast Asia's oldest lighthouse. Built by the French during the 19th century (with granite brought over from France), Ke Ga is a functional piece of artwork. Views of the lighthouse, and views from the lighthouse (184 spiral steps to the top), are breathtaking.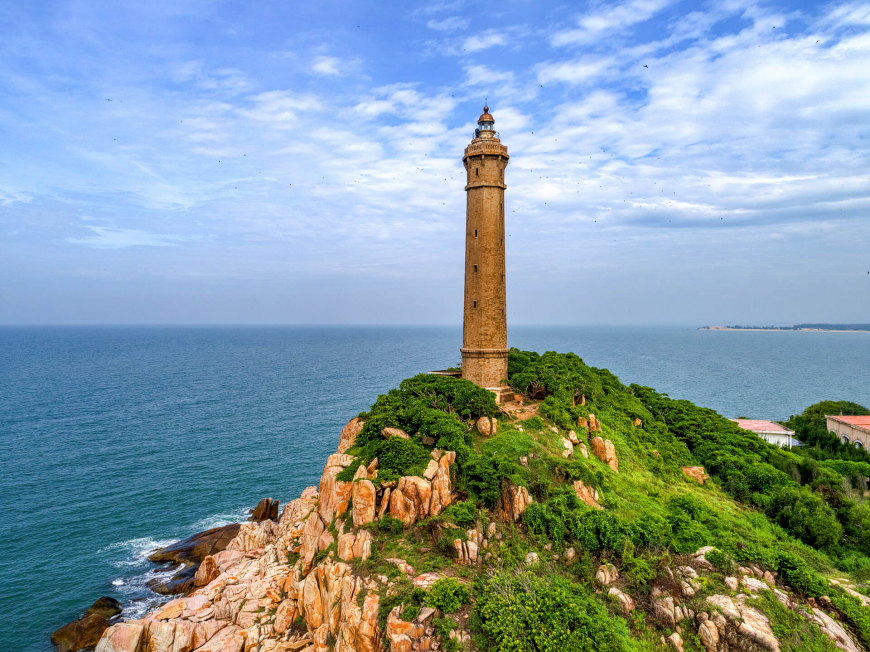 Binh Thuan would be incomplete without its culinary specialties. The story would be incomplete without a nod to Tuy Phong's king crabs, Phu Quy's moon crabs, Phan Thiet's fish salad and semi-dried squids, or Ham Tan's spring rolls. Consider local favorites such as stir-fried squid teeth with onions, Banh Re or Rice pancake.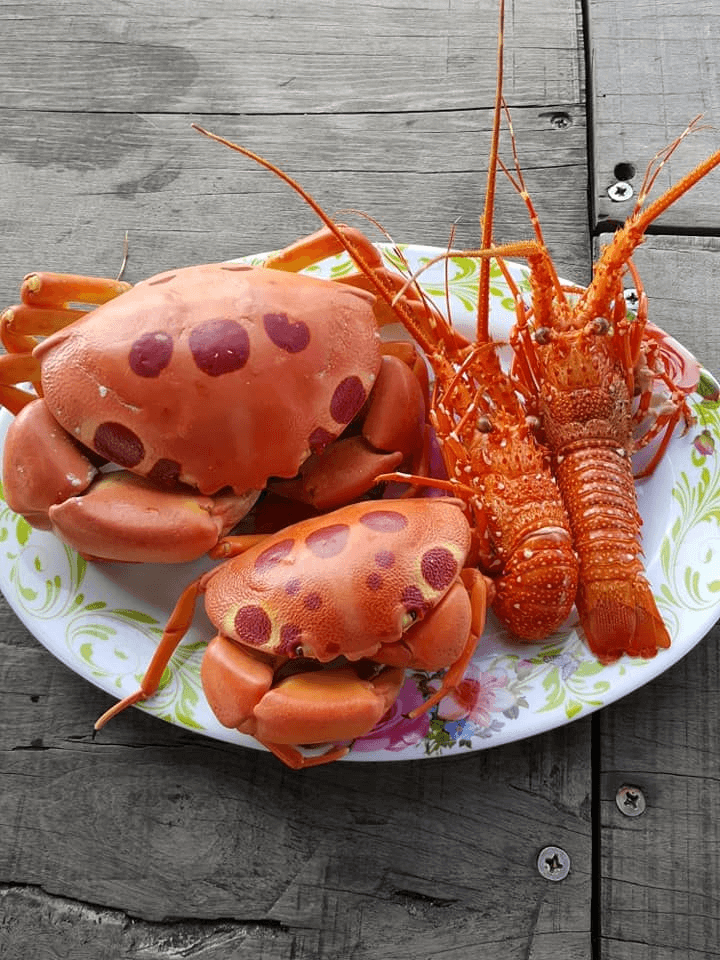 Source: Internet
Binh Thuan makes it easy to plan an all-encompassing itinerary. Its various destinations are conveniently located nearby one another (often on the same route). You can indulge your whims and experience all Binh Thuan has to offer in a few short days. Binh Thuan has many other destinations not listed above, tourists who want to explore further can refer to the Traveloka platform (or other web-based travel sites) for comprehensive travel planning - from accommodations and transportation bookings, to additional travel tips and advice.