When people think of tropical and subtropical Vietnam, they picture green scenes. Think rice paddies, verdant mountains, lush forests, and emerald lakes and bays. What they may not expect to find are sand dunes and sandy stretches that may resemble drier parts of the world. But yes, surprisingly large sand dunes can be found in Vietnam's Binh Thuan province.
The province on the southeast coast boasts diverse scenery and landscapes that are best enjoyed through adventure activities. Many people visit for the watersports at Mui Ne, Vietnam's top surfing location. But even more go for the sand hills nearby, which offer stunning photo opportunities – and lots of fun things to do.
---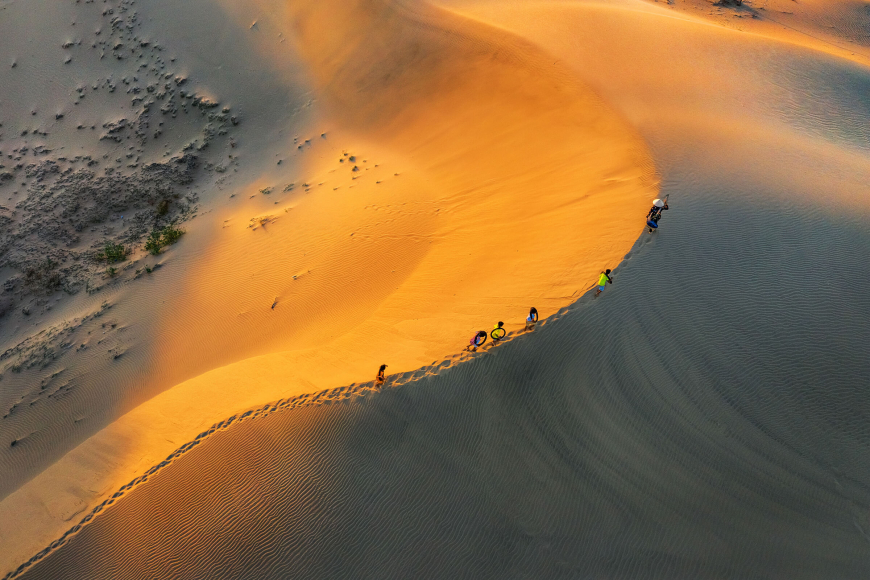 In particular, two places are known for their sand: the Bau Trang, Mui Ne white sand dunes, also known as "flying" sand hills, about 65km northeast from Phan Thiet City; named resembling the shifting sands during the northeast monsoon season. Nature-lovers will love the vast, desert-like environment of Bau Trang, where dunes surround three large fresh-water lakes. The other one is called Red Sand Dunes, located in the North of Mui Ne Village, about 25 km from Phan Thiet City. Unlike the Bau Trang, Red Sand Dunes don't own the mesmerizing scenery, instead, it is famous for resorts with beautiful beach views. If lucky enough, visitors can witness the changing of its colors due to the sunlight here.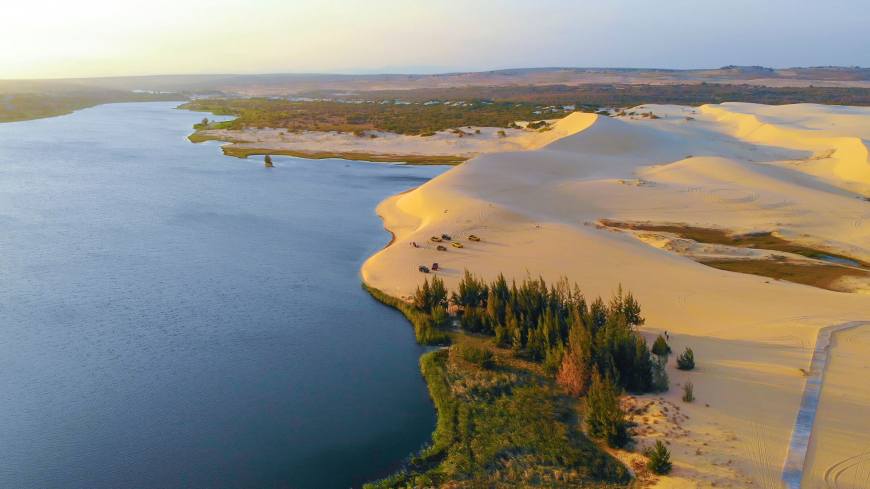 Here are ways to enjoy these unique sandy spots…
Go quad-biking
Got a thing for wheels? Rent a four-wheeled quadricycle – those adapted motorcycles with four chunky wheels for off-road riding – to traverse the dunes. These ATVs (all-terrain vehicles) are quite the adrenaline rush, especially when you ride down the steep slopes after zooming up to the summits. It's a wild ride but be sure to stop and appreciate the epic views.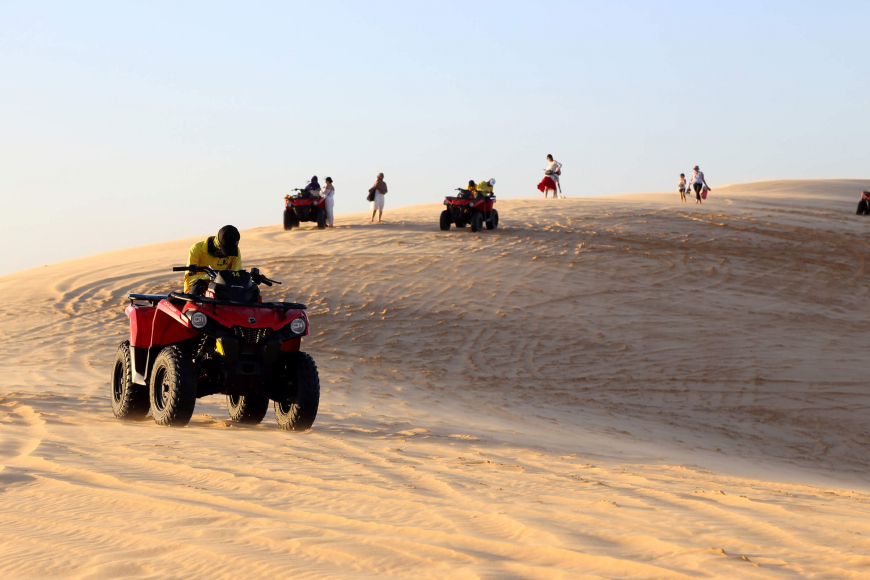 Take a motorbike tour
Thrill seeking motorbike enthusiasts can test and hone their off-road biking skills on the dunes and along the sandy stretches around the Bau Trang lakes. There are loads of dirt bike fans across Vietnam, with long-distance tours, races and challenges organised across the country, including in Binh Thuan. Or you could take a coastal road trip to the Phan Ri Cua fishing village along the 'Sand Dune Highway' that runs between Mui Ne and Ca Na. There's stunning scenery to admire along the way. Think colorful fishing boats in the bay, the infamous red sand dunes, and vast, sandy expanses.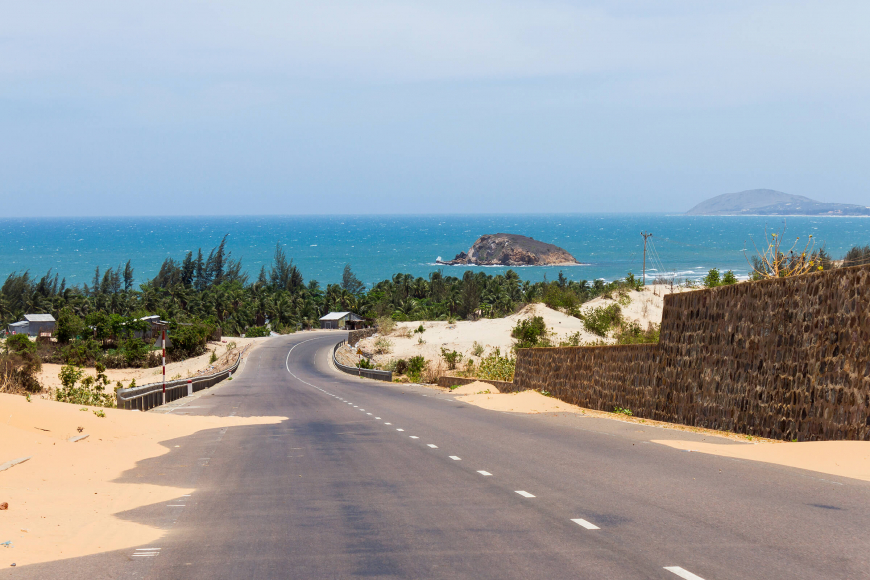 Try dune bashing
If you'd rather be driven than do the driving yourself, book a sunrise or sunset jeep safari. They don't call this 4x4 experience 'dune bashing' for nothing. Your driver will have fun making sure you have fun, by careening up and down the dunes to make you whoop and cheer at the belly-tingling sensations that result. Some jeep tours include stops at both the red and white dunes, as well as other attractions such as the harbour and Fairy Stream (Suoi Tien).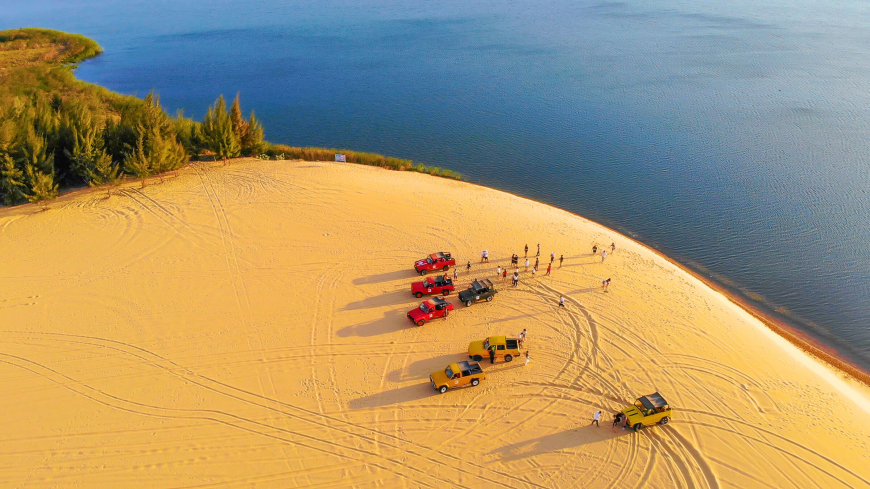 Surf the sands
Fancy the idea of riding the dunes like waves? Rent a sandboard to try out this fun sport, which resembles snowboarding. The Mui Ne dunes are so great for this, Wanderlust magazine included them in their list of '10 Best sandboarding destinations in the world'.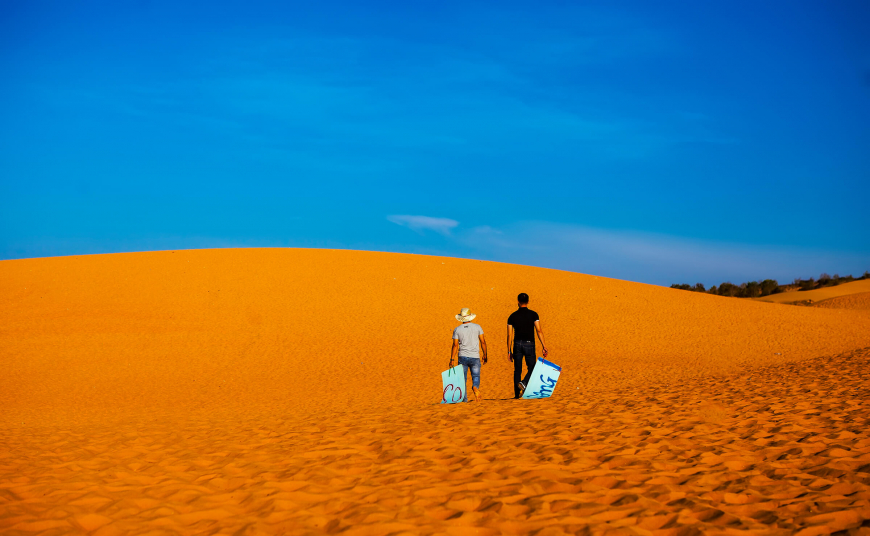 Slide like a child
A tamer and less physically intensive option suitable for the whole family is sand sliding. Local guides will give you a quick crash course into sliding when you rent a flat board from them. Then it's your turn to go "weeeeeeeeeeeee" as you slide down the slopes, feeling as joyous as a little kid.