There is something captivating about the Mekong Delta. Vietnam's own water world, the region is a kaleidoscope of caramel rivers, rustling forests, painted boats, eye-catching markets, and smiling people. And then there's the food.
All year long, the fertile soil of the Mekong yields an abundant crop of fruit, rice and vegetables. Slow moving waterways and fish pens are alive with shrimp and river fish. All the elements for incredible eating are here. If you think food is half the fun of travelling, then read on for a culinary journey through the Mekong Delta, as well as a five-star recipe for caramelised fish in claypot.
---
Where to Start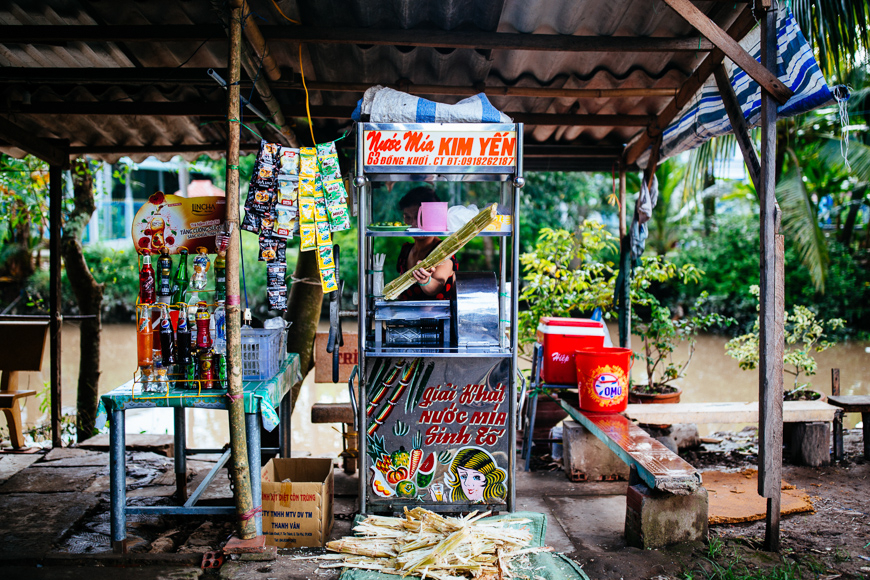 While you have many options to choose from, the cities of Can Tho and Chau Doc are ideal bases for spending a few days in the Delta. Can Tho is the largest city in the area. It's home to a legendary floating market, and a wonderful place to encounter many local specialities found in the south. In contrast, tiny Chau Doc is home to ethnic Cham and Khmer minorities, and a peaceful setting to witness river life.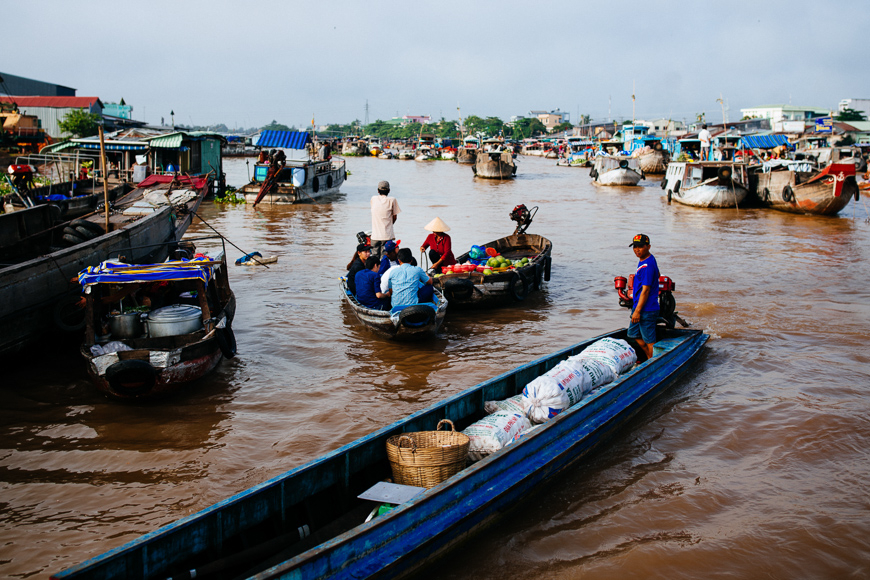 TIP: The Victoria Can Tho Resort is a quiet retreat on the banks of the Hau River, close to Can Tho. A favourite among culture-seekers, its rooms face the ever-changing spectacle of the river.
---
What to Eat
Thanks to the rich silt deposits along the Hau River, the Mekong is brimming with beautiful produce. The food here has a natural sweetness, which is one of the characteristics of Mekong Delta cuisine. Here are a few staples to put on your list.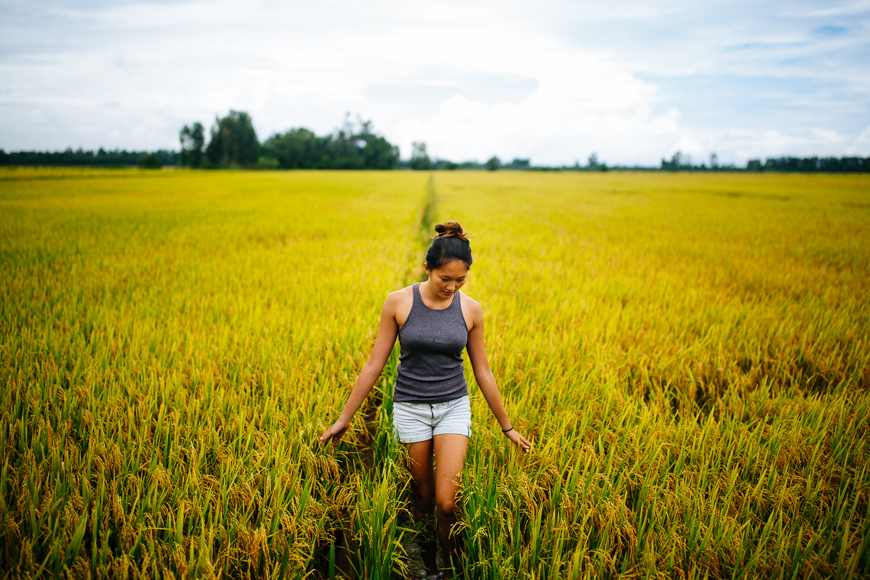 Bun nuoc leo Soc Trang
This noodle dish hails from Soc Trang, 60 km southeast of Can Tho. The soup base is made from slow boiling fish stock. Originally flavored with Khmer prohok, Vietnamese version uses pickled river fish instead, often seen piled high in local markets. The broth is served over noodles, whole shrimp, roasted pork, pork crackling and fish balls, and topped with a handful of herbs, crunchy soy beans and shredded banana blossom.
TIP: Bun Nuoc Leo Soc Trang Phi Long has been selling their version of this dish since 2001. Visit them at 12 De Tham in Can Tho.
Banh cong
Banh cong is a kind of savoury doughnut made from mung beans, taro and rice flour. The batter is poured into a muffin tin-like ladle, topped with a whole shrimp, and deep fried for melt-in-your-mouth goodness. Popular in Can Tho and Soc Trang, two or three of these make a perfect afternoon snack. Pop them in your mouth with a few herbs for extra depth.
Banh xeo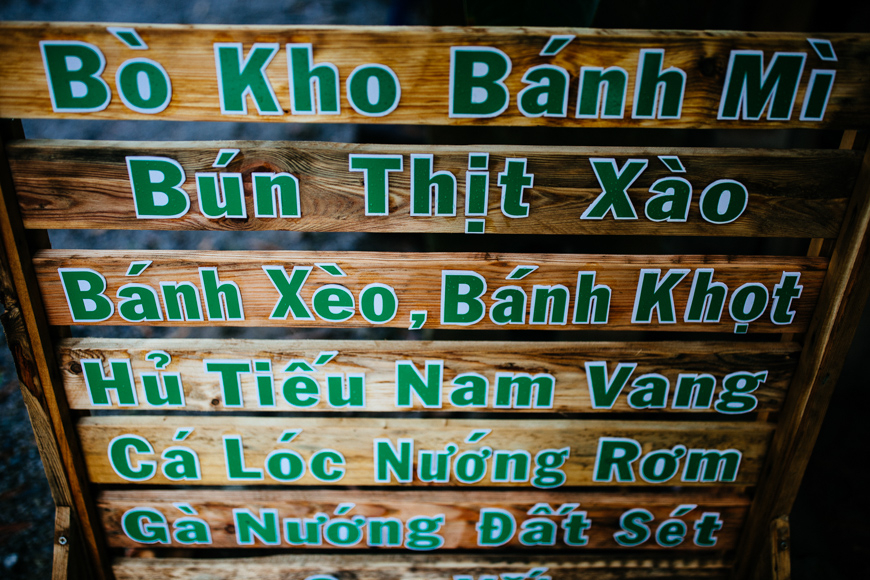 While you can find this dish all around Vietnam, the Mekong Delta version is huge and filled fat with pork, bean sprouts and shrimp. Banh xeo tantalizes all five senses. In addition to the sizzling sound (xeo) it makes when the batter hits the wok, the rich yellow of the tumeric powder appeals to the eyes. Eat it with your hands. Roll a small portion inside a lettuce leaf with some herbs, and dip in nuoc cham for a textural delight.
Nem nướng
These pork meatballs are made with minced pork that's kneaded until chewy, then seasoned and then chargrilled on the sidewalk. The smoky scent from the grill entices passersby to pull up a stool. The assembly for nem nướng is a bit like a burrito, with fresh herbs, rice noodles, pickles, cucumbers, and grilled pork rolled firmly inside a whole rice paper.
Bông bí chiên giòn
Pumpkin flowers are a versatile ingredient. In Vietnamese cuisine, they are used in soups, sauteed with meat, or stuffed and deep fried, as is often the case in the Mekong Delta. Fried pumpkin flowers combine the sweetness of pumpkin, the crunchiness of tempura batter, and a juicy mouthful of meat in the centre. Enjoy!
Elephant ear fish
You couldn't miss this one if you tried. Elephant Ear Fish is a classic Mekong delicacy, and is served liberally to travellers passing through the Delta. The whole fish is fried to perfection and served upright, so the succulent flesh can be easily raked off and rolled with pickles, cucumber and herbs in rice paper. Simple Mekong cooking at its best.
Fruit and rice cakes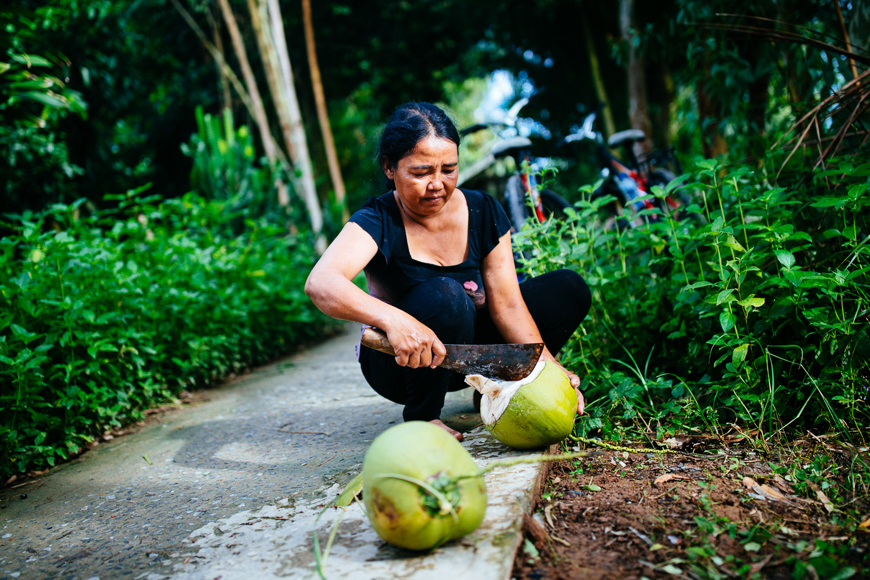 Get ready to taste some of the sweetest, most delicious tropical fruits anywhere. To experiment, walk the markets or buy whatever catches your eye from the floating vendors. If you've never had rambutan, jackfruit or mangosteen before, here's your chance. Equally delicious are the small rice cakes you'll find wrapped neatly in banana leaves. Fragrant and enticing, these are sometimes coloured with pandan leaves, and sweetened with coconut or mung beans.
TIP: When in Ben Tre, have a taste of the town's #1 product: coconut candy.
---
Foodie Hotspots
While the entire country of Vietnam is a foodie hotspot, in the Mekong 'real' restaurants are rare. More likely you'll find many tiny eateries and stalls preparing one or two dishes the same way they have for years. Some of your best meals may be eaten sitting at a tiny metal table on the sidewalk. If you fancy something more dignified, there are a few restaurants serving the local far in an inviting riverside setting. Here's where to get your fix.
Cai Rang Floating Market
Can Tho's main attraction is the Cai Rang floating market six kilometres away. The largest floating market in the Mekong Delta, Cai Rang is an amazing early morning spectacle of boats of all sizes packed with ripe fruits for trade. Pull up alongside a noodle seller for a bowl of bun cha ca, or nibble away at a cold pineapple while watching the action.
Spices Restaurant
At the wonderfully scenic Spices Restaurant in Can Tho, tables are set in the open air overlooking the Hau River. The restaurant features mouthwatering Mekong Delta specialities in an inviting, faintly colonial setting. Try the Sampler Platter: Bon bon salad, grilled duck skewer, shrimp wrapped in sugar cane, beef wrapped in betel nut leaves and grilled pork skewers served on a bamboo tray.
De Tham Street
When in Can Tho, don't miss De Tham street. Known locally as 'food street', this is a great primer on Southern Vietnamese cooking, without too much hunting involved. An easy thing to do is pick the busiest spots, and point to whatever looks good at the next table.
Le Longanier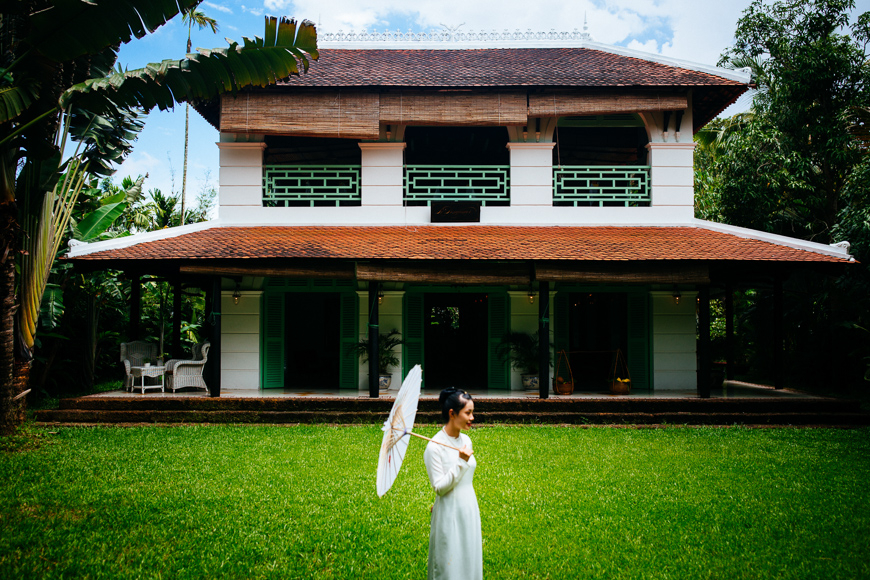 Le Longanier is set on the riverbank in Cai Be, on the way to Chau Doc. Surrounded by fruit plantations, the venue is a dreamy two-story villa modeled after a turn-of-the-century French colonial home. Plantation shutters, carved lanterns and vintage ceiling fans create a pleasing backdrop for meals that showcase the region's rustic cooking style. Le Longanier opens only for lunch.
Chau Doc Market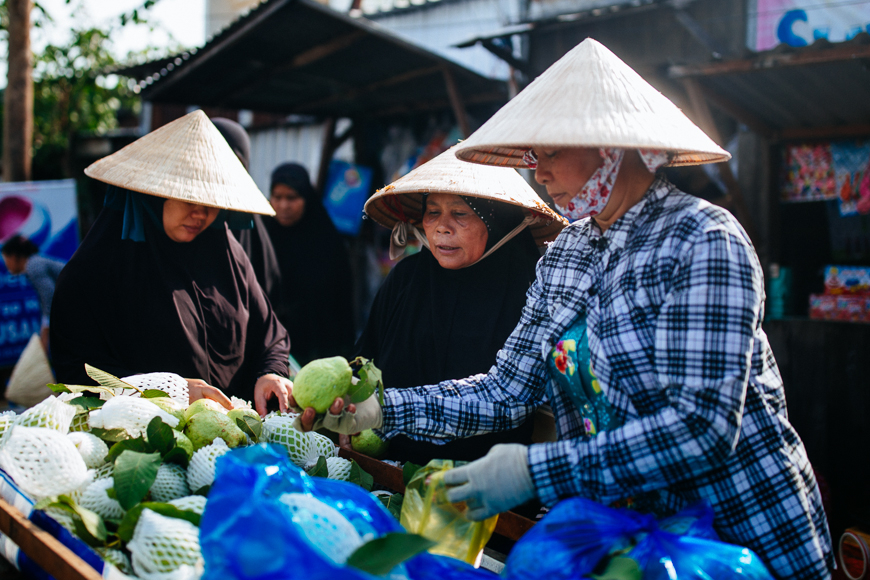 Just after sunrise is the ideal time to visit a Vietnamese market. By 7am, this one is a hive of activity and colour. Vendors sell piles of vegetables, dewy flowers, steaming bowls of noodles, and sweet sugar cane juice. You may notice neat mountains of pickled fish (Chau Doc is known as the 'Kingdom of Pickled Fish') – an essential ingredient in Mekong cooking.
Chau Doc Floating Market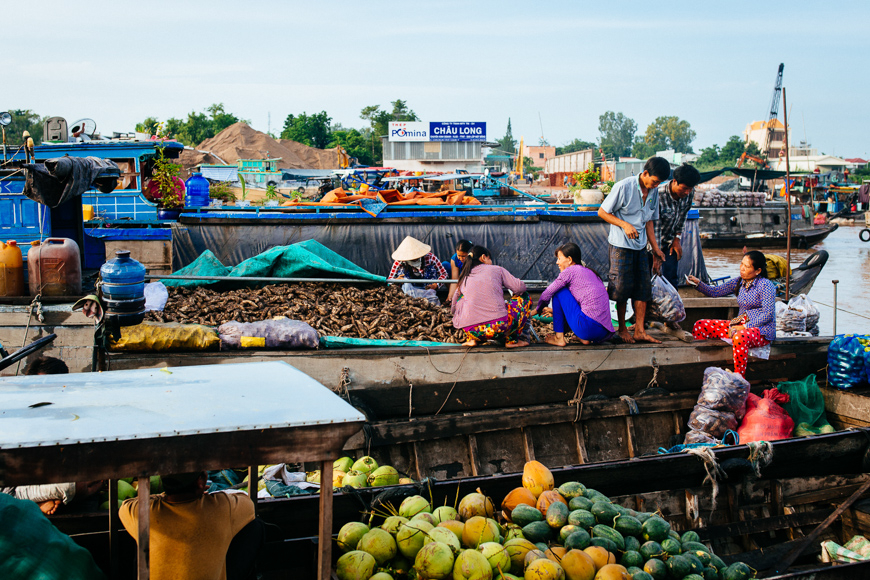 A smaller floating market than the one in Cai Rang, this one is no less photogenic. Several dozen boats congregate in the early morning hours. The barges come from all over the Mekong Delta, laden with fruits and vegetables. There's no hawking here. Samples of the produce are hung high on long poles for potential buyers to see from far away.
---
A Dish from the Delta: Caramelised Fish in Claypot
The Mekong Delta is all about rivers, streams and ponds. It's no wonder then, that fish plays a huge part in the lives of the people here. A staple of any Vietnamese cook's repertoire is "kho" (pronounced "khaw") or meat stewed in caramel sauce, with fish sauce added for that addictive sweet-and-salty combination. This recipe is from the chefs at Spices Restaurant. Try it using seabass and serve with steamed rice for a lovely Vietnamese lunch.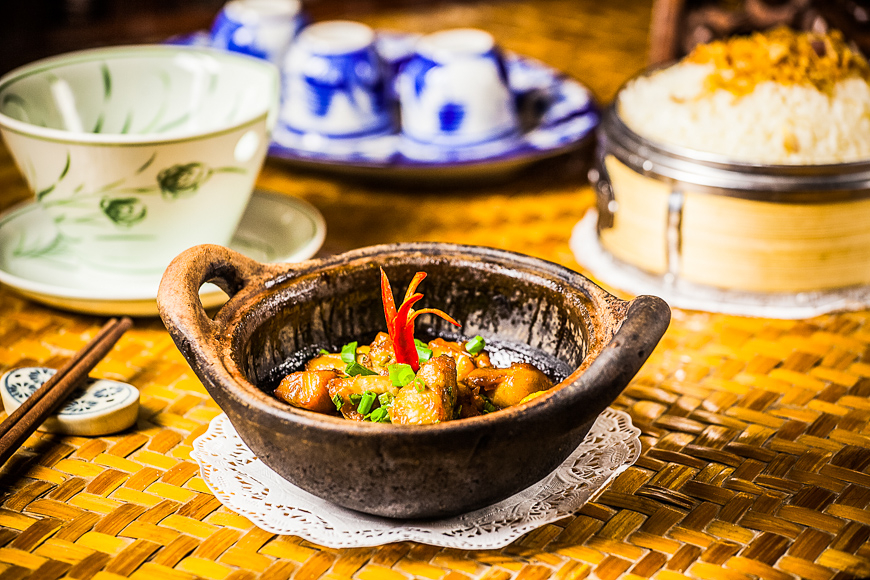 Ingredients:
• 750g firm white fish, cleaned and cut into chunks
• 150g palm sugar
• 3 tbsp Vietnamese fish sauce
• 1 tsp Knorr seasoning powder
• 3 garlic cloves, peeled and finely chopped
• 5 shallots, peeled and finely chopped
• A bunch of spring onions, chopped (separate into white, green and stalks)
• 1 tbsp cooking oil
• 400ml coconut water (not milk) or water
• Chilies, coriander sprigs (optional, to garnish)
• Cooked jasmine rice
Directions:
1. In a bowl, place fish chunks and marinate with palm sugar, fish sauce, chopped white scallions, salt, pepper, Knorr powder, shallots and garlic. Set aside.
2. To make the caramel sauce, place the remaining sugar in a saucepan with a splash of cooking oil and bring to a boil over a medium heat. Keep swirling it in the pan so that it doesn't burn for about 10 minutes, or until you have deep brown and glossy caramel liquid.
3. Add the fish, adding water (or coconut juice) to just cover the fish and bring to a boil. Skim the scum off.
4. Add pepper and some of the chopped green scallion.
5. Prepare your clay pot (or other heavy-bottomed pot) by putting down a layer of the scallion stalks. Add the fish mixture and continue cooking over medium heat for 15-20 minutes until the fish is cooked through. The sauce will reduce, becoming a beautiful golden brown and slightly sticky.
6. Garnish with the remainder of the chopped green scallions, a chili (optional) and a few sprigs of coriander. Serve directly from the clay pot for a rustic presentation.
---