Vinpearl Phu Quoc integrated entertainment and resort complex announced the launch of its world-class festival series, "Wake Up Festival 2023", and festival goers will be wide awake with the first ever performance of the all-time legendary, Grammy Award Winners Maroon 5 at the international super concert 8Wonder Winter Festival. The festival kicked off on 30th October and turning up from 9th December 2023 to 7th January 2024.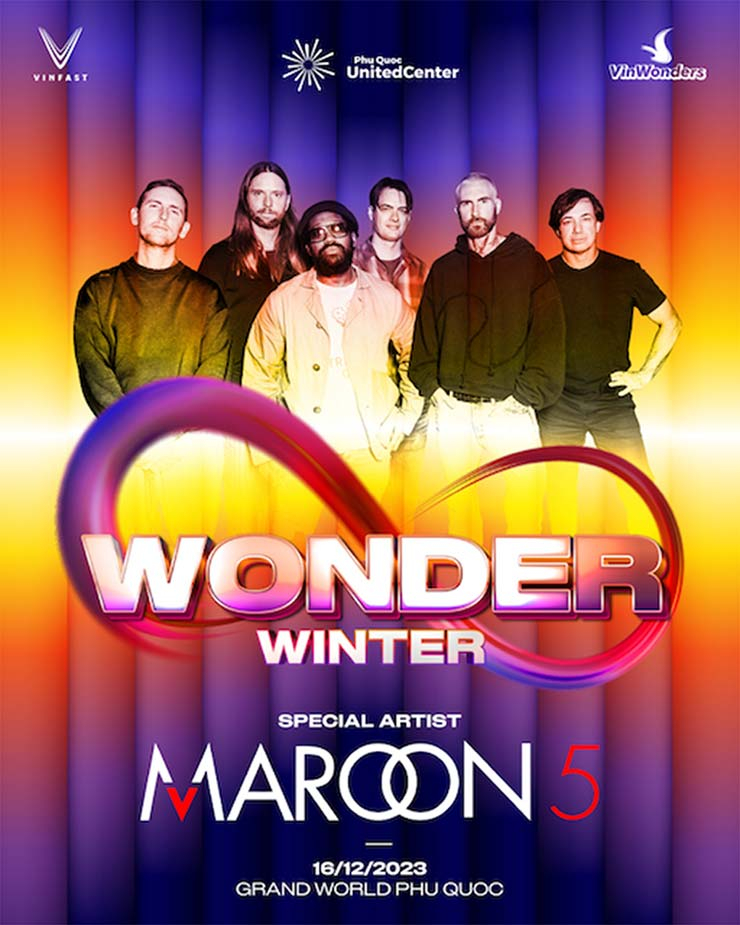 Note down and save the date, Maroon 5 will headline the second 8Wonder Winter Festival, taking place on 16 December 2023, and will bring their iconic selection of stellar hits to Phu Quoc alongside some of Vietnam's top artists.
What's more to look forward to? "Wake Up Festival 2023" will include three mega music festivals, two theme festivals, and hundreds of incredible events that will run continuously throughout this epic cultural gathering.
Thereby, from 9 December, the orchestrated lighting ceremony of the giant Christmas tree at Grand World; the northern region of Phu Quoc Island will be transformed into a festive wonderland with phenomenal choices of festive parties, music concerts, carnivals, entertainment, in addition to a wide range of cuisine, unique natural features and culture.
On 31 December, at Grand World, The 2024 countdown event, "Wake Up New Year" will be the second mega event to take place.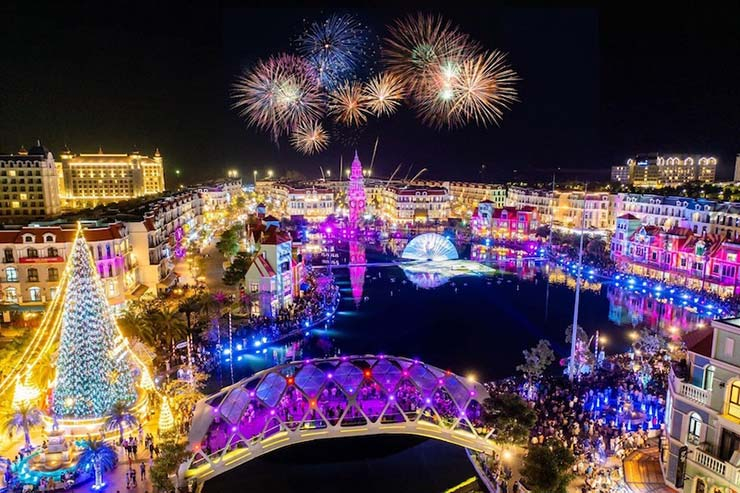 In addition to the main events, each day and night during the Wake Up Festival 2023, Phu Quoc is filled with hundreds of shows and entertainment activities, including the Gondola aristocratic boat racing festival, Copenhagen Christmas fair and Wake up Santa Parade, etc.
Especially the "Green Christmas" by supporting a series of activities to raise awareness on environmental protection such as: Marathon for the environment, Eco Wonder Xmas (a jubilant parade with wild animals at Vinpearl Safari), tree planting activities, and crafting giant animal models from recycled items.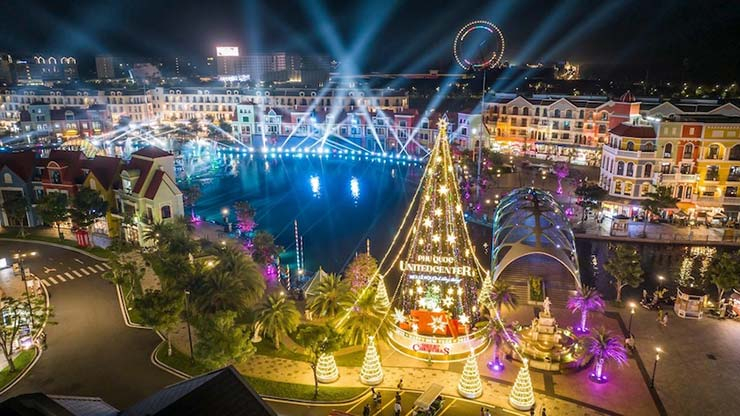 As one of the world's most beloved bands, Maroon 5 has won three Grammys out of 13 nominations, including "Best New Artist," sold over 95 million albums and over 650 million singles, achieved RIAA certification in more than 35 countries, and had an astonishing 32 songs enter the Billboard Hot 100.
Early-bird tickets for all classes will be available from 8 PM, 2 November 2023 (Local time), with a limited number of VIP and VVIP tickets. For information and tickets, please visit the official website: www.8thwonder.vn.