Situated on one of Ho Chi Minh City's most stylish thoroughfares since 1930, the Hotel Grand Saigon, member of Saigontourist group is part of the fabric of the downtown district. Look down Dong Khoi St. — formerly Rue de Catinat — and you can still see the spires of Notre Dame Cathedral. Look the other way, and the curving banks of the Saigon River come into view.
If you're eager to find out more about Vietnam's colonial history, the Hotel Grand Saigon is a fascinating place to stay.
---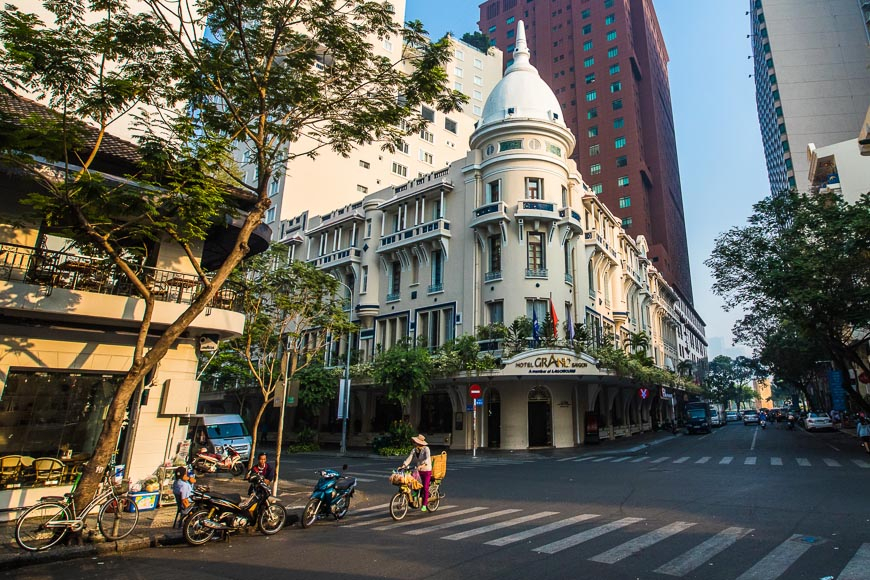 The hotel was fully restored by Saigontourist in 1997, but still claims its superlative location. From the airy lobby, you'll have a prime view of Ho Chi Minh City's bustling street life. The hotel's 251 rooms and suites are divided between two wings: the Ancient Wing and the newer Luxury Wing.
TIP: Take a wander around to discover beautiful black and white photographs of the hotel and the city from the 1930s.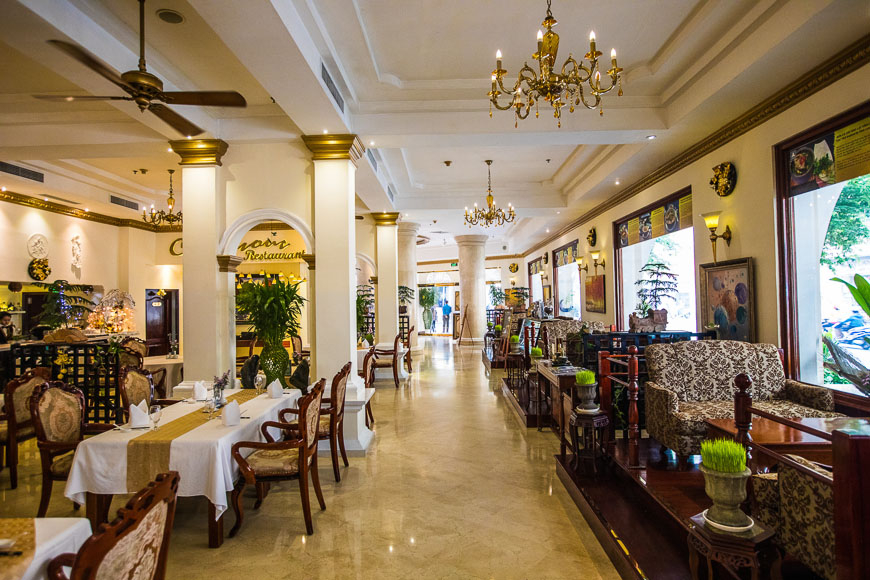 History lovers will want to check into the hotel's Ancient Wing, which still carries many touches from the colonial era, including stained-glass windows, grand staircases and antique elevators. The rooms in the Ancient Wing also echo the hotel's elegant origins, with wooden parquet floors, beaded chandeliers and French windows that open onto views of the street below.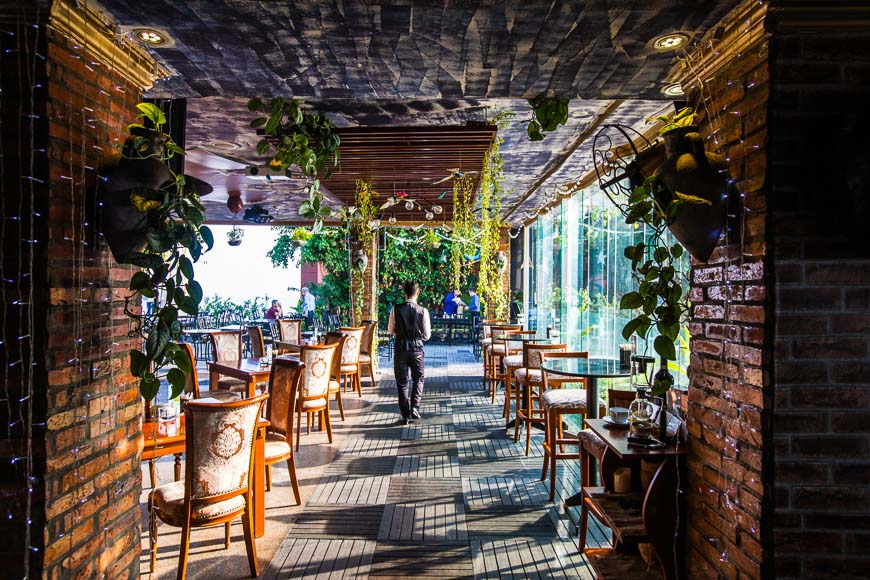 In the mornings, the hotel's buffet restaurant is a buzzing place, where you can fill up for a day of exploring on fresh tropical fruit and Vietnamese specialties, such as pho ga. The breakfast spread also features Western and Asian favourites, and the staff will be happy to find you a seat by the window. Sip on a strong Vietnamese coffee as you plan your sightseeing and tours.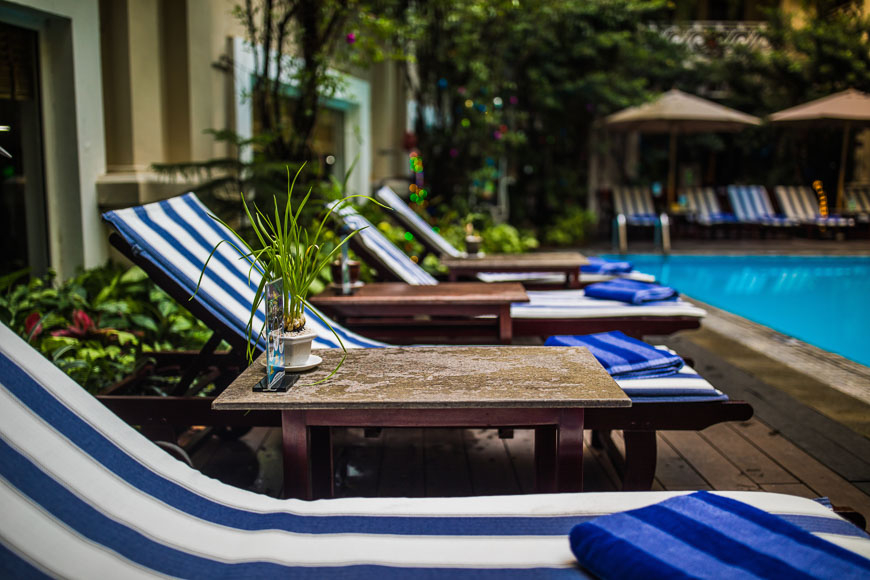 Within the hotel, you'll also have access Le Grand Spa, several dining venues such as Des Amis Restaurant, and the hotel's quaint outdoor swimming pool. On the rooftop of the Luxury Wing, the hotel invites its guests to enjoy drinks with panoramic city views at the Grand Lounge. The tables along the perimeter of the bar serve up amazing views of the Saigon River and city centre. In the evenings, unwind in the balmy breezes with happy hour prices on drinks, and live music from a local band.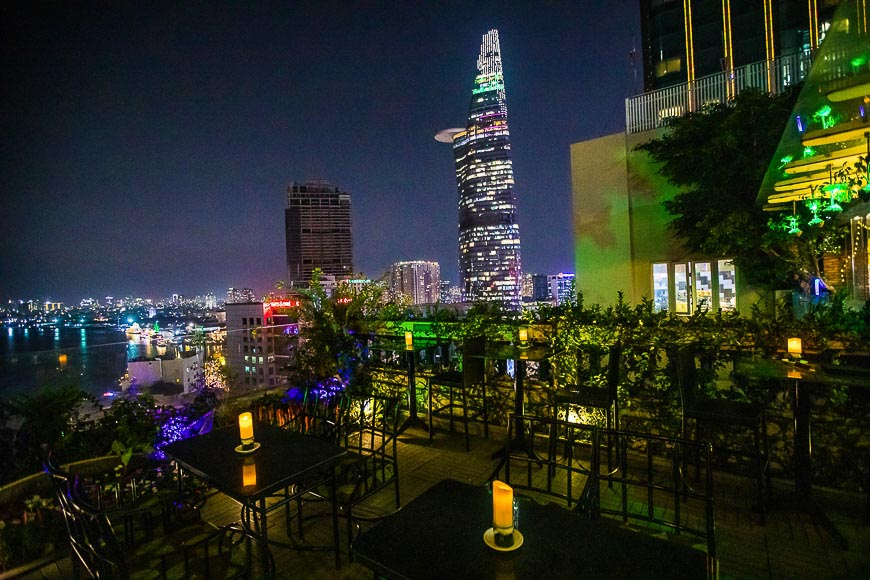 ---
For more information visit the Hotel Grand Saigon, member of Saigontourist group.