Ho Chi Minh City is bursting at the seams with enticing experiences for travelers. A weekend is not a whole lot of time, but with the help of our insider itinerary, you'll see, do, and taste just enough to get a well-rounded picture of this dynamic metropolis.
---
SATURDAY: DO AS THE LOCALS DO
9 a.m.: Wake up with a ca phe sua da in one of HCMC's many hidden cafés to prepare yourself for a solid day of exploring. Here's a tip: Most of the good stuff is happening down an alley or up a stairs. There are many old classics sprinkled around District 1, but chances are you'll find a worthy candidate right on your street corner.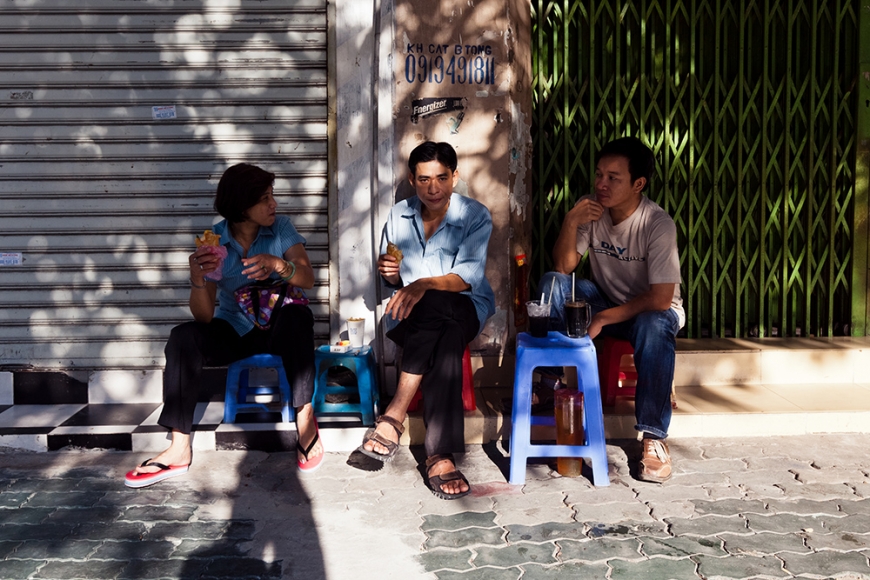 10 a.m.: Start your sightseeing with a walking tour of District 1. The Notre Dame Cathedral is at its best in the early morning, and right across the street is the old Saigon Post Office, a worth-while stop with photogenic tiled floors and ancient phone booths. Cut a path through the park on your way to the Reunification Palace to see how young Vietnamese enjoy their downtime. After scoping out the Reunification Palace, let your legs carry you back toward Dong Khoi st., the city's main shopping throughfare, toward the Saigon Opera House.
TIP: Lune Production stages riveting contemporary circus and cultural shows at the Opera House several nights a week. Score a ticket for an hour of fascinating entertainment right in the heart of Ho Chi Minh City.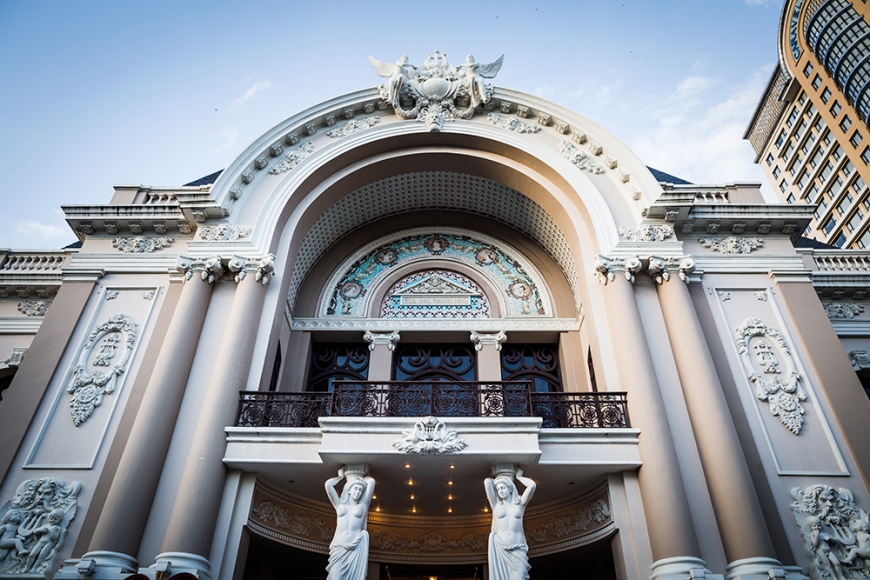 12 p.m.: Ready to eat like a local? Nha Hang Ngon serves up dishes from all over the country in a large, open-air villa. Chi Hoa offers an expert take on southern Vietnamese fare. And countless small eateries and stalls on the sidewalks serve everything from noodle soups, to banh mi, to broken rice (com tam.) Take your pick.
2 p.m.: Nguyen Hue is one of the few pedestrian streets in Ho Chi Minh City. Spend a few hours of your afternoon strolling this broad throughfare, and stop in at Apartment 42 to check out the eclectic assortment of cafes, boutiques, and shops that have sprung up in this former residential block. Afterward, you might like to do a mini-shopping spree at Takashimaya, wander the stalls of Ben Thanh Market, or cool off with a coffee at L'Usine.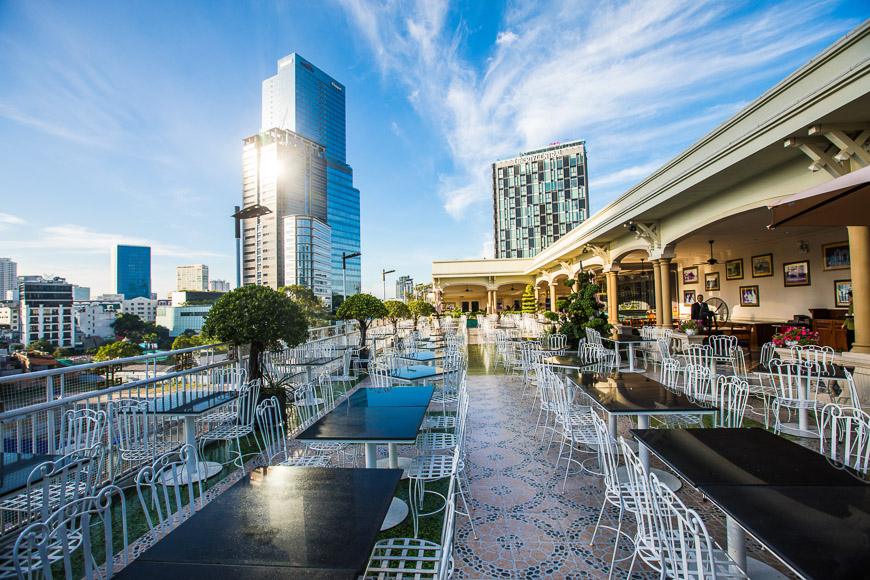 5 p.m.: For your first evening in the city, have a classic Saigon experience at the Rex Hotel Garden Bar on the rooftop bar of the Rex Hotel. Overlooking a crucial junction of roads, this watering hole rose to fame as a favourite haunt of journalists during wartime. Today, most patrons come for the outstanding downtown views and happy hour specials. At five stories up you're above the hustle, but still close enough to the ground to watch the action below.
7 p.m.: Feeling adventurous? Venture out for a shellfish-themed spread at Oc Oanh at 534 Vinh Khanh in District 4, for an immersive experience of streetside fare: an assortment of crab, scallops, mollusks, and freshwater snails cooked in butter, garlic, lemongrass, and chili. A little more subdued? Take a table alongside the locals at Quan Bui for a delicious and authentic Vietnamese dinner.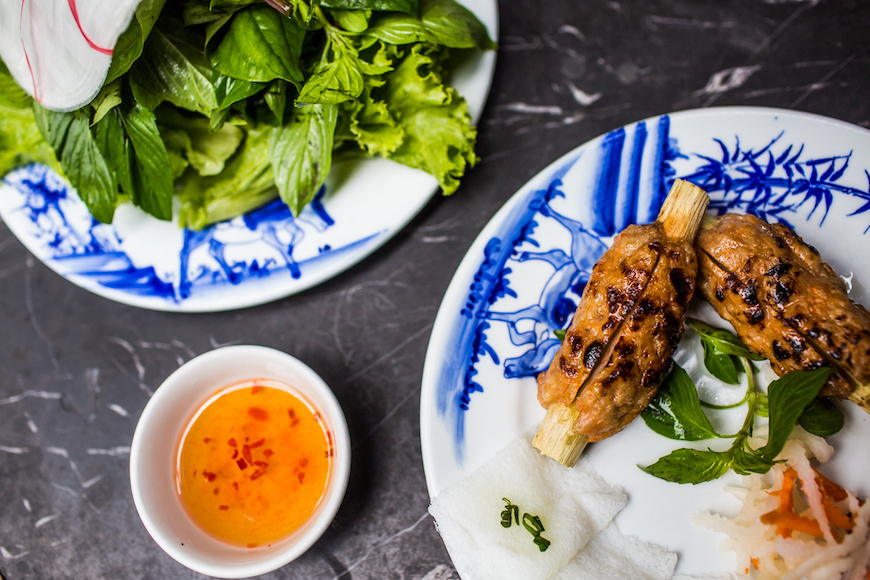 9 p.m.: Beer connoisseurs would be crazy to miss the craft brews at Pasteur Street Brewing Company (144 Pasteur Street) -- known for some of the best beer in town. If you're in the party mood, PIU PIU will take good care of you, as will The Observatory, an underground dance club populated by the cool kids of Ho Chi Minh City.
TIP: Ho Chi Minh City is awash spas and wellness centres, with options to fit every budget. If you're looking to de-stress for less, book a Vietnamese foot or body massage at Miu Miu.
---
SUNDAY: BE AMBITIOUS
9 a.m.: Start your Sunday with a street-side banh mi packed with pickled vegetables and succulent pork. Afterward, get an insider view into everyday life at Tan Dinh Market on Hai Ba Trung in District 3. The morning markets in Ho Chi Minh City are a great photo opportunity, with bright vegetables, intriguing streetfood snacks, and just-picked produce at every turn.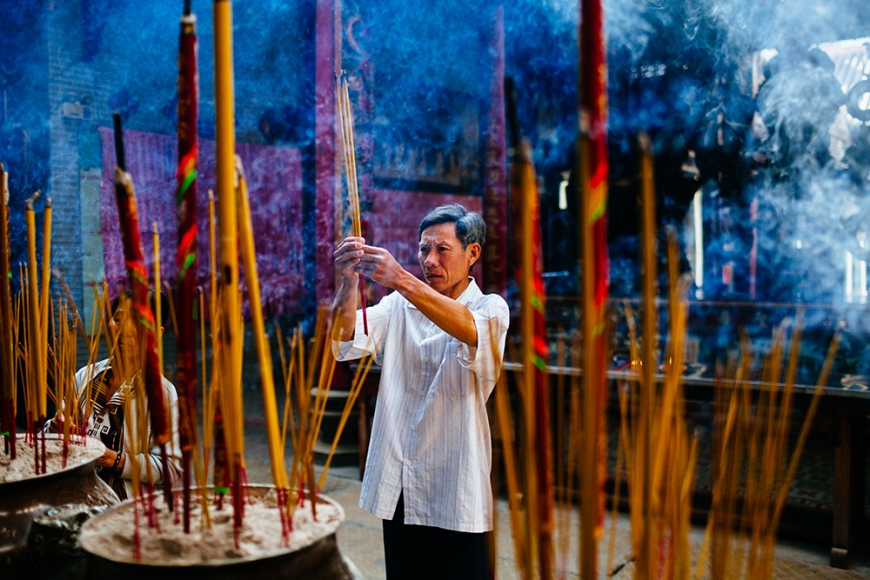 10 a.m.: After exploring the local markets, make a peaceful pilgrimage to Thien Hau Pagoda, or Chu Van Phat Temple -- both in District 5. These off-the-beaten track havens are a wonderful place to find a sense of calm within the city. Stay as long as you like.
12 p.m.: You're in Vietnam, so don't miss the chance to sample some of the city's famous dishes. Propaganda Bistro on Han Thuyen is a colourful spot by the park where you can order mango salad, sweet and sour fish soup, and com tam and other Vietnamese staples from a set lunch menu.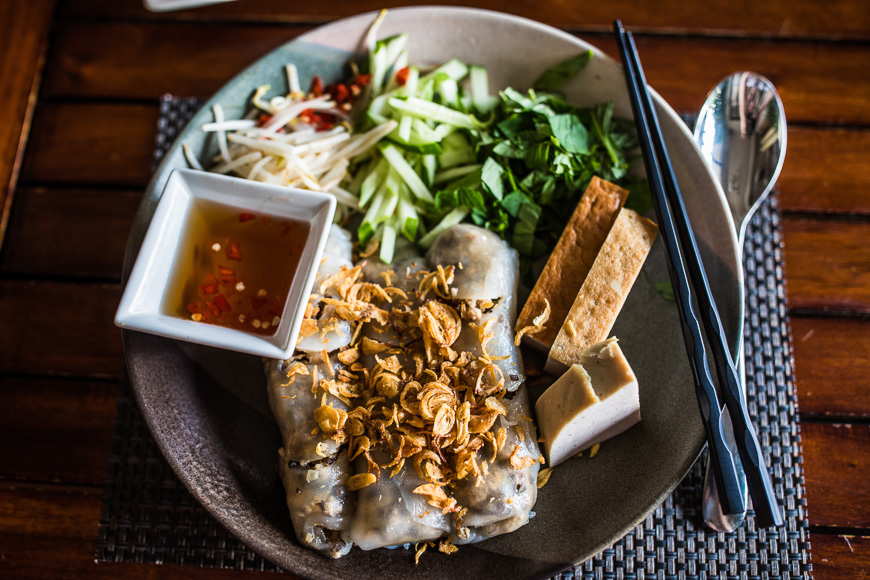 1 p.m.: Ho Chi Minh City boasts an incredibly colourful history. Spend an afternoon checking out some of the better museums within the city centre. The War Remnants Museum is chock-full of exhibits and photos that will give you deeper insight into the American War. For art lovers, the Fine Arts Museum is a graceful old mansion with a wealth of gorgeous pieces. And for those who just want something different, FITO Museum consistently earns rave reviews for its unusual portrayal of traditional medicine in Vietnam.
4 p.m.: Round out your Ho Chi Minh City weekend with a sunset swim. Get up above the hustle of the streets, and enjoy a different perspective with few laps in one of the city's excellent rooftop pools. Muong Thanh Saigon Centre, a 100% Vietnamese hotel, boasts an inviting 11-floor swimming pool, with panoramic views of the downtown area. Swim a few refreshing laps, and get ready for one more foray into town.
7 p.m.: For your last dinner in Ho Chi Minh City, treat yourself to authentic Vietamese food at Mountain Retreat, on the 6th floor of 36 Lê Lợi, or Cuc Gach Quan -- a family-style restaurant tucked away in a beautiful old house. Both restaurants are popular, so book ahead, and prepare for a delicious feast.
---
Want more Vietnam travel ideas? Sign up for our newsletter to receive our best stories in your inbox.