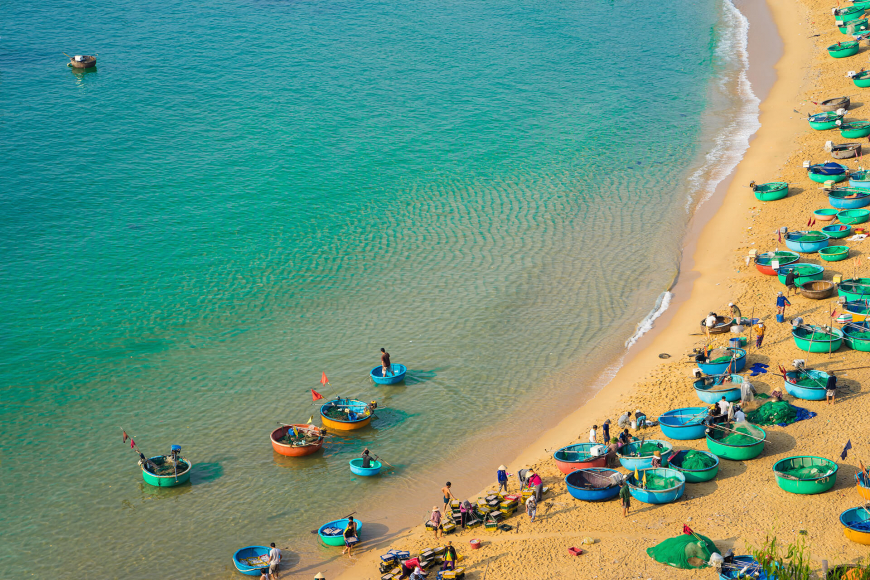 When planning a trip to Vietnam for the first time, people often ask: "North or South?" But some of the country's most popular and up-and-coming destinations are tucked somewhere in between, so the perfect answer to be given here is "in Central Vietnam".
---
In this middle region, you'll find distinctive cuisine, the most impressive caves in the world, glorious coastal cities, cool forests, and historical highlights that tell the story of Vietnam's varied past.
Read on for ideas of what to do when you head to Central Vietnam.
REVEL IN CULTURAL RICHES
Central Vietnam is home to two of Vietnam's most culturally important cities – Hoi An and Hue. Hoi An, the most visited of the two, the Asia's Leading cultural city destination, was a booming trading port of Southeast Asia in the 16th century, bringing people from different cultures together. There are many significant sites in this charming 'yellow town', such as the Japanese Covered Bridge. To learn more about the place's history and its most flourishing period, visit the Hoi An Museum or watch the scintillating Hoi An Memories Show.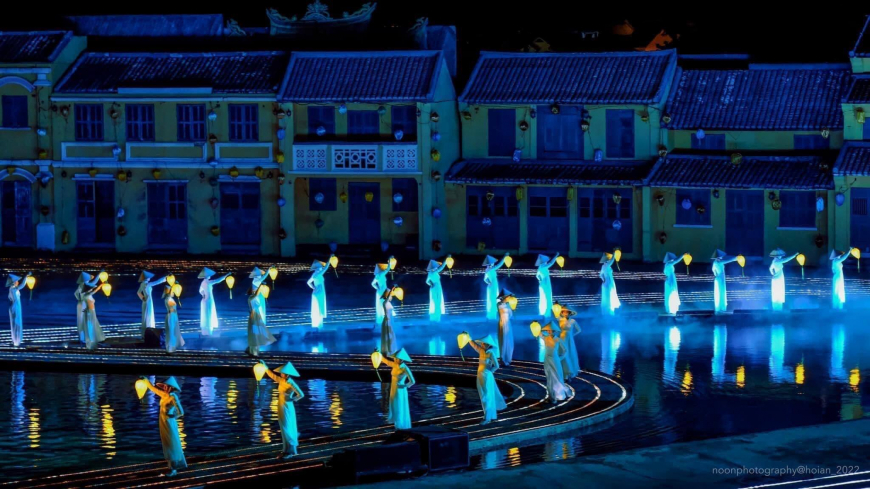 Source: Facebook - Hoi An Memories Show
To truly know the essence of Vietnam, some say you simply have to go to Hue. As the former capital, this is where 13 kings of the Nguyen dynasty ruled from over a period of 143 years. Those who appreciate history, architecture, and spiritual travel will have plenty to see and do here. In between sightseeing, there are also great beaches to relax at and many markets to shop at.
EXPLORE VAST CAVES
Fascinated by mysterious caves? Vietnam has many, making it an ideal for cavers. The UNESCO World Heritage site Phong Nha-Ke Bang National Park, in Quang Binh Province, boasts the largest cave on earth − Hang Son Doong (Mountain River Cave). With 150 metres by width, 200 metres by height, and up to over 9 kilometres by length, it's so vast, it has its own climate, forest and river. Going there is a whole adventure that includes river crossings, climbing, and even spending the night in the cave.
Other caves to consider in the park include Paradise Cave (Thien Duong Cave), which is 31.4km long. Typical tours explore the first one kilometre; but adventure tours let you delve deeper. Then there are the Tu Lan Cave system, which were a setting for the film Kong: Skull Island (2017). This cave network can be explored on a family friendly one-day tour; or over six days for more experienced cavers.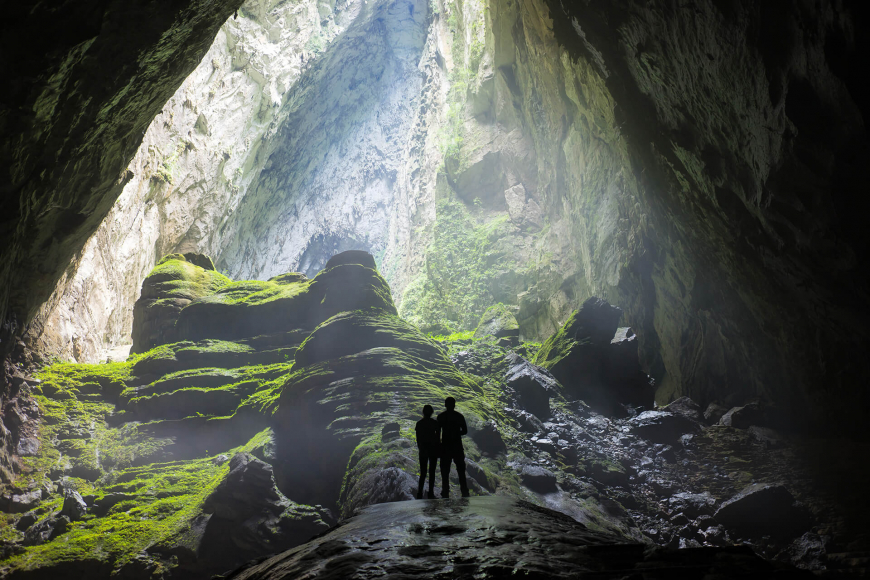 BASK AT THE BEAUTIFUL BEACHES
The best-known beach destination in Central Vietnam is undoubtedly Danang. With its hotels and wide stretches of clean beach, the city is a great getaway for short or long stays. Amble along the boulevard of My Khe Beach, lined with palm trees and seafood restaurants, where people enjoy themselves day and night. In the background, a serene Buddha statue watches the scene from the lush green Son Tra Peninsula hills.
Quy Nhon is a lesser-known beach city worth visiting. Walk the promenade in the city to find yourself a spot to sit or swim, or head a little out of town to see the rock formations at Queen's Beach (Bai Hoang Hau), the crystal-clear waters of Ky Co Beach, or to have lunch at Bai Xep. As CNN said back in 2019, "[Quy Nhon] has everything a discerning traveller could want – minus the huge crowds and inflated prices."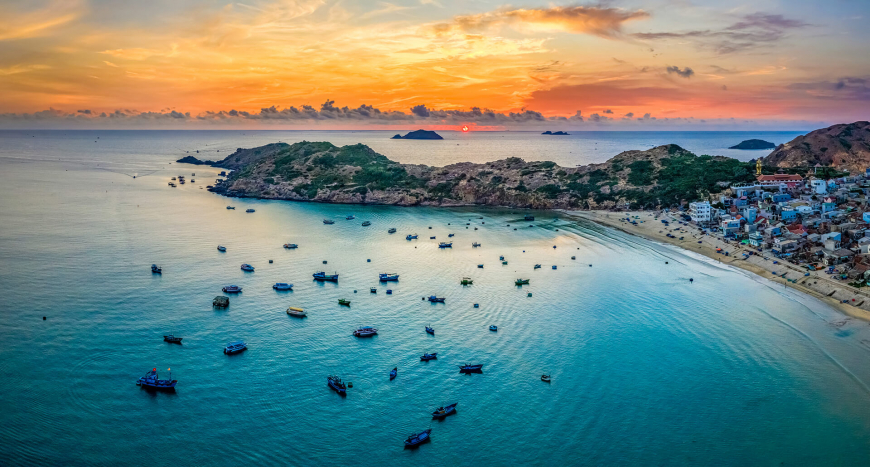 RIDE THE SCENIC ROUTES
Keen on a road trip to clear the head while admiring stunning scenery? Ride along the Hai Van Pass, whether by yourself or as a passenger. This pass (which means 'ocean cloud pass') is on the route that links Hoi An, Danang and Hue, and it's without a doubt one of the country's most famous coastal roads. En route, stop to admire the beautiful views from the lookout post. Then have a bite to eat at Lang Co Town.
For 'slow travellers' or those wary of motorcycling, there's a train ride that let's you sit back and enjoy the views from the comfort of your carriage.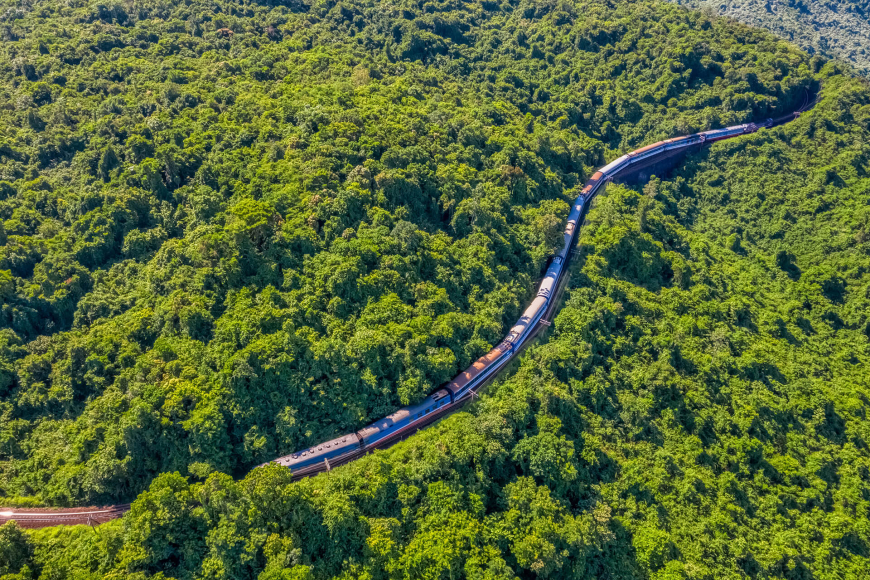 HEAD TO THE CENTRAL HIGHLANDS
For an experience quite unlike many other parts of the country, visit the Central Highlands. With fertile soil, cooler climes, ethnic minority groups, serene scenery and fascinating history, the Highlands offer something special.
Dalat, in particular, is a quirky destination that will leave an indelible impression. Known as 'city of love', the charming, romantic destination was where foreigners once retreated to during summers in the French colonial era. It's always cooler than Vietnam's main cities, which is why many fruits and flowers are grown here.
There are loads of things for visitors to do in Dalat. You could visit the former palace of Bao Dai, the last emperor of Vietnam; go waterfall chasing; take photos at the Dalat Flower Gardens; or paddle around the Lake of Sighs (Ho Than Tho). The city is also full of interesting and quirky architecture, such as the Crazy House, the French Quarter, the train station, and the mosaic-clad Linh Phuoc Pagoda.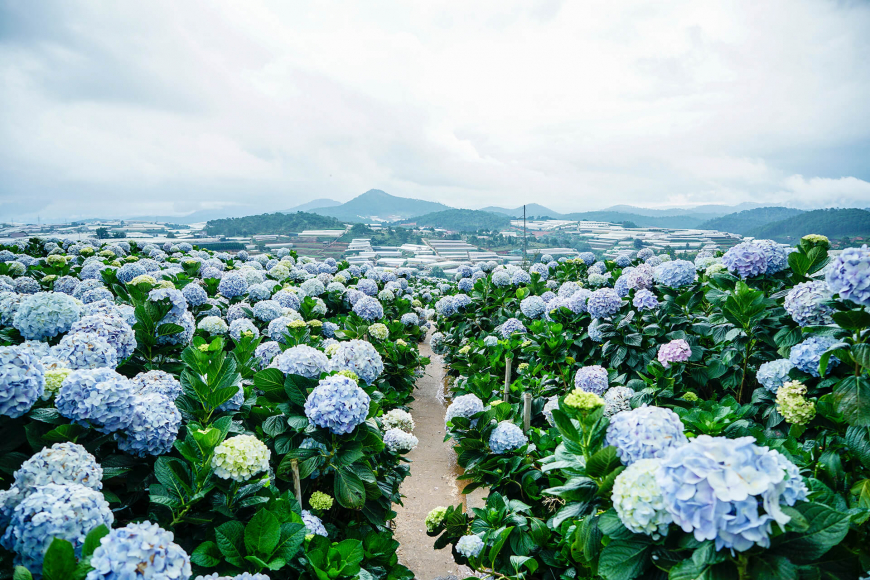 SAIL TO THE ISLANDS
Vietnam's seas are dotted with stunning islands. So if you're visiting Central Vietnam, why not book a trip out to one (or several) of them?
From Nha Trang, you could try the resort island of Hon Tre, which is great for families. For stunning blue seas (and social media shots), take a speedboat to Diep Son Island. For snorkelling, there are beautiful marine sightings among the coral surrounding the Hon Mun islet. Alternatively, step back in time at the Hoang Hoa Village on Hon Tam island.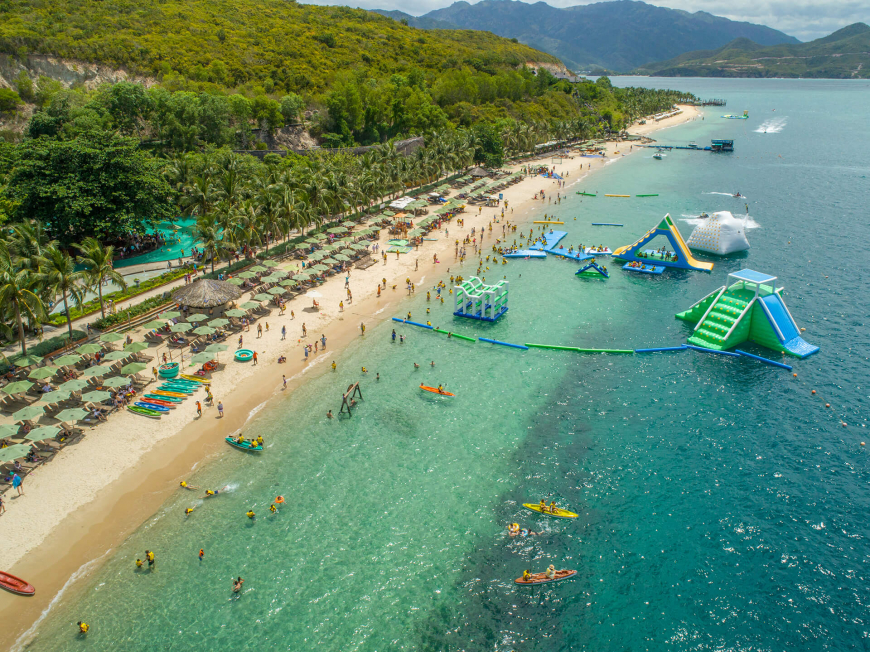 Visiting Hoi An? Take a day out to the Cham Islands (Cù Lao Chàm), which are full of historical relics and are recognised by UNESCO as a World Biosphere Reserve. Of course, crystal clear waters and stunning flora and fauna are the main drawcards.
However, perhaps the most interesting island in Central Vietnam is Ly Son. Built by volcanic eruptions millions of years ago, the island features fascinating topography and beautiful beaches.