Vietnam proves to be a paradise for herbivores, standing out with plant-based gastronomy in a region where meat is the most common fixture at the dinner table.
---
Vegetarians will delight in a cuisine that appraises a good meal based on the number of herbs by which it's perfumed. But more importantly, there is a vegetarian iteration for every major dish. Fear not -- dietary restrictions will never prevent you from sampling the country's quintessential delights like phở, bánh mì, and gỏi cuốn. What distinguishes Vietnamese cuisine from all other Southeast Asian culinary practices is its respect for fresh vegetables and herbs. And for those who adhere to a vegan diet, you're in luck. Hardly any dairy is used in the preparation of Vietnamese food. Just steer clear of fish sauce, the country's most profusely used flavouring agent.
Unless you're pescetarian, vegans should always say "không nước mắm" -- no fish sauce.
So what does Vietnam's food scene entail for the wandering plant-eater? For starters, it won't be an all-out mission to track down dinner as vegetarian eateries, as restaurants marked as 'Quán Chay' or 'Cơm Chay' are plentiful. Although the abundance of vegetarian-friendly restaurants is mostly widespread, vegetarianism seems to be more commonly observed down in Southern Vietnam because of its access to the Mekong Delta, the largest export market for fruits and vegetables in the country.
As you travel north, the numbers start to dwindle but vegetarian presence still remains strong in major cities such as Hanoi. Statistics reveal that while 55 percent of Vietnamese claim to be Buddhists, only 12 percent of Vietnam's population abides by its strictures. Because vegetarian habits are somewhat rooted in religious principles, you see that it is readily available near pagodas and temples.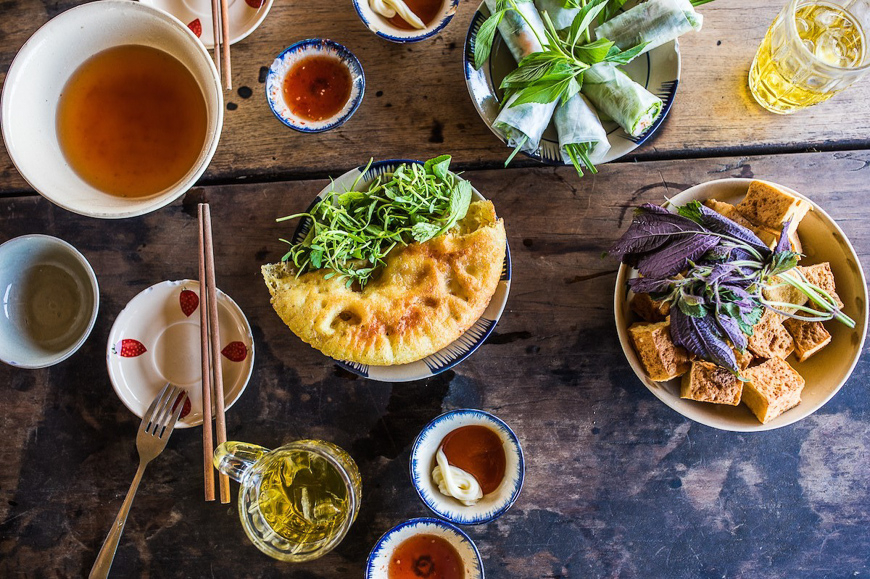 The diverse selection of vegetarian-friendly options goes beyond the standard characterless vegetable fried rice offered by neighbouring countries like Thailand and Cambodia. Between the well established tradition of baguettes, noodles and even steamed rice rolls, you'll have plenty of options. One of the best ways to start your day is a bánh mì ốp la, the ultimate breakfast sandwich, consisting of a fried egg, soy sauce, black pepper, and fresh cilantro.
Opt out of meat in your sandwich or noodles by saying "không thịt" -- no meat.
From avant-garde eateries to hole-in-the-wall cafes down unassuming alleyways, you'll find meals that run a wide range. And unlike other countries where vegetarianism is more of a fad and therefore more costly, eating a fantastic meal won't break the bank. Some vegetarian canteens that served up buffets of vegan entrees to choose from, alongside red rice, nuts and even faux-meat made from coconut.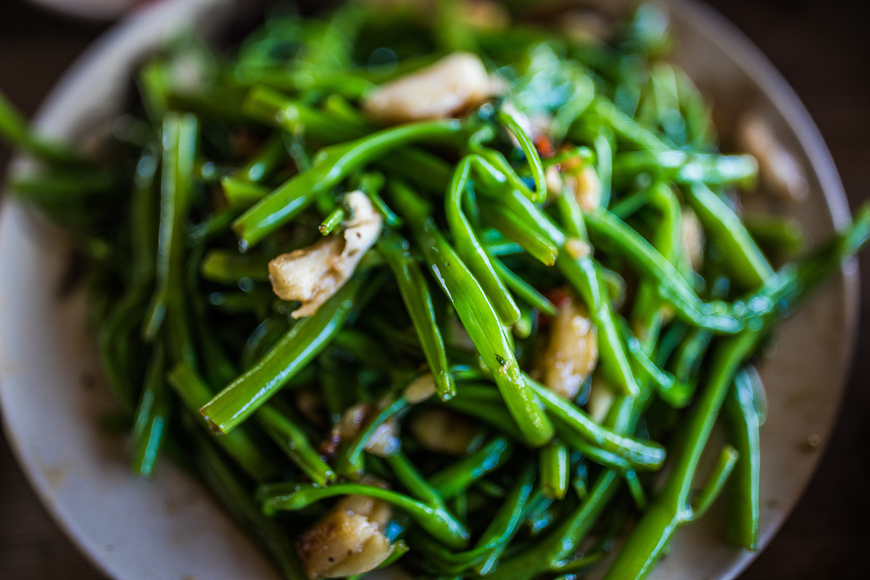 ---
Tips For Starters
To notify any vendor of your dietary habits, use the phrase:
"Tôi ăn chay." I eat vegetarian food.
As mentioned above, nearly any item on a menu has a vegetarian counterpart The magic word that will allow you to do so is "chay." So, for example, when you want to order a vegetarian phở, all you have to do is attach "chay" to the end.
For example:
---
Best Vietnamese Vegetarian Dishes
Vietnamese cuisine proves that vegetarian food is anything but boring.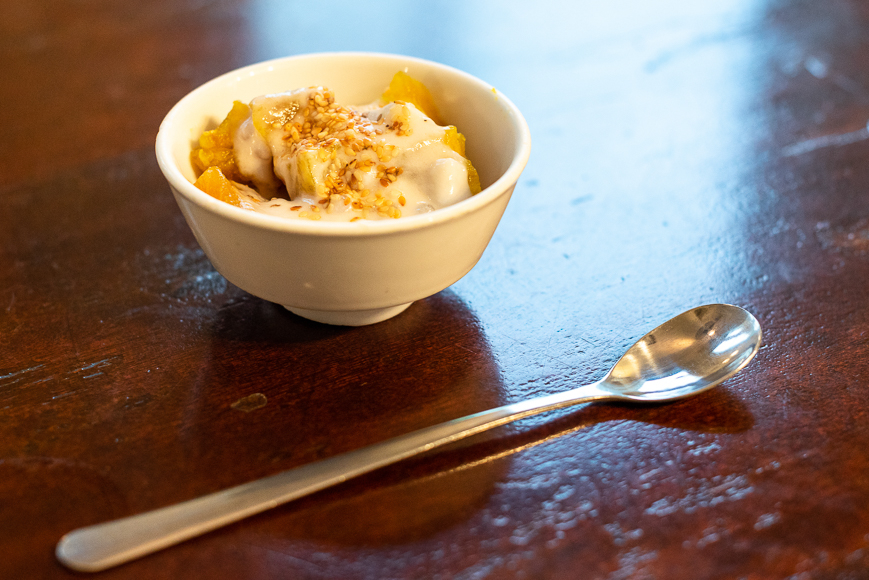 ---
Where To Eat Vegetarian in HCMC
Where To Eat Vegetarian in Hanoi
Looking for more options? Try Happycow.net.
---