While it should always be the goal to visit Vietnam in person, you can get a feel of your dream holiday even before booking any tickets in this nationwide 360-degree tour. Go on a virtual vacation in Vietnam: venture to the waterfalls of Đà Lạt, breathe in a quiet moment in Ho Chi Minh City's pagodas, or wander the ancient royal tombs in Huế. These interactive experiences are the next best thing to a real trip. Make yourself a cup of cà phê sữa đá, and let's go!
---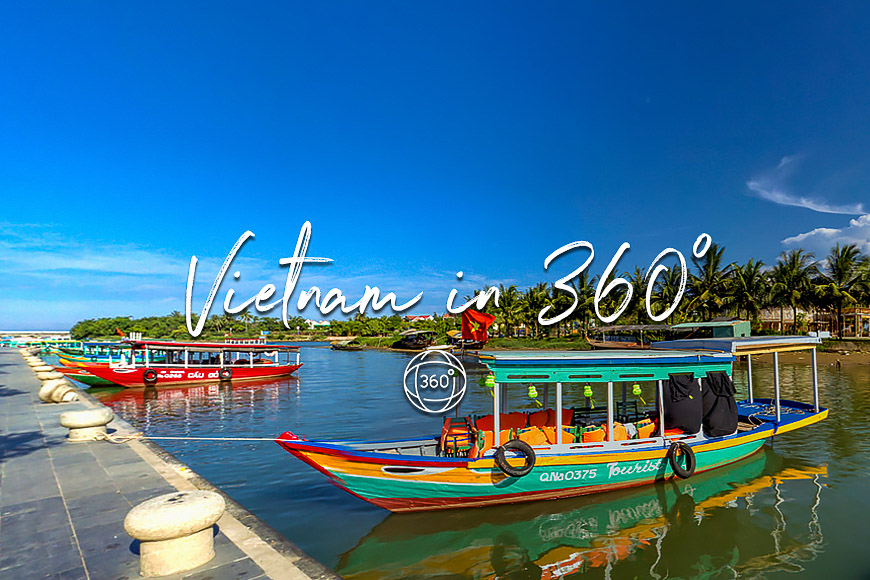 ---
Starting from the north and working our way down south, this interactive tour features 15 panoramas in 10 of Vietnam's most amazing destinations. From thousand-year-old caves in Phong Nha to riverbanks lined with lanterns in Hoi An, the incredible Cham towers in Nha Trang to the beaches of Phu Quoc, these tours will transport you to Vietnam's top nature spots, UNESCO Heritage Sites, and urban hubs.
Follow the arrows or use the toolbar to navigate between panoramas and go deeper into the destination's top attractions so you can see Vietnam in rich detail. The information buttons will give you brief introductions to each location. Be sure to click the 'Play' buttons in the tour to watch videos about the destination and travelling in Vietnam. For the full experience, put on your headphones and enjoy the sound of lapping waves at the beach, or swifts flying across underground caves. Enjoy!
Continue your journey with more virtual tours around Vietnam's cities and UNESCO Heritage sites.
---
Want more Vietnam travel ideas? Sign up for our newsletter to receive our best stories in your inbox.