Vietnam National Fine Arts Museum is one of the nation's most important institutions, where it displays documents, artefacts and typical works dating from every era of national life, from early prehistory and classical antiquity through to the epic story of Vietnamese creative genius in the modern age.
Here is the place where art lovers can find their masterpieces under the shape of painting, sculpture and the graphic arts which tell a unique and powerful story of culture and creativity that does not require any words.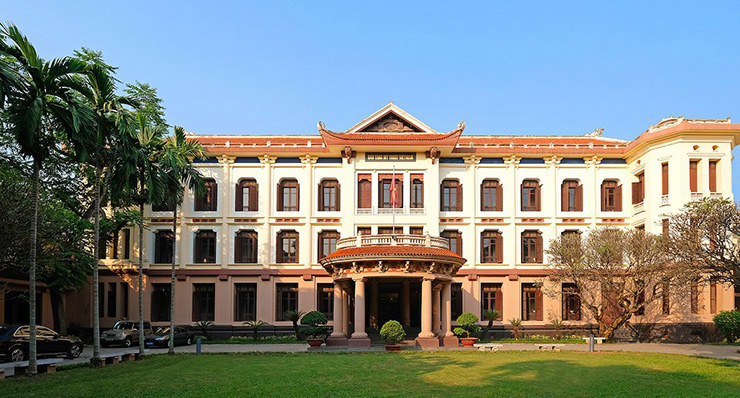 Beautiful architecture of Vietnam National Fine Arts Museum
Vietnam National Fine Arts Museum is located in the centre of Hanoi at 66 Nguyen Thai Hoc Street, Ba Dinh District. To pay a visit to the museum, visitors can hop on any type of transportation. Besides displaying a large number of valuable artefacts and works of art in several eras, the Museum also includes an attractive educational space with diverse thematic tours for visitors.
The building of Vietnam National Fine Arts Museum consists of 3 floors with a display area of more than 3,000 m2. At present, the Museum shows approximately 2,000 objects in the permanent exhibition galleries from ancient times to modern period. In addition, various solo exhibitions by different organisations and artists take place at the Museum, creating a platform for the world of artists. Every year the Museum organises travelling exhibitions in many locations within the country and abroad, including to the United States, Russia, England, France, Italy, Spain, Japan, South Korea, Singapore, Laos, etc.
As French painter Edgar Degas said "Art is not what you see, but what you make others see" and those masterpieces have been displayed at Vietnam National Fine Arts Museum, do their great job as a scream of freedom, creativity of artists and above all, without words but in various shapes and colours showing the long-live history of development of diverse fine arts. A story teller of Prehistoric and early historical art, Fine art from the 11th - 19th centuries, 20th century to present, Traditional applied arts that carry the hearts, minds and souls of artisans. Artisans have conveyed artistic value into everyday objects and religious rituals.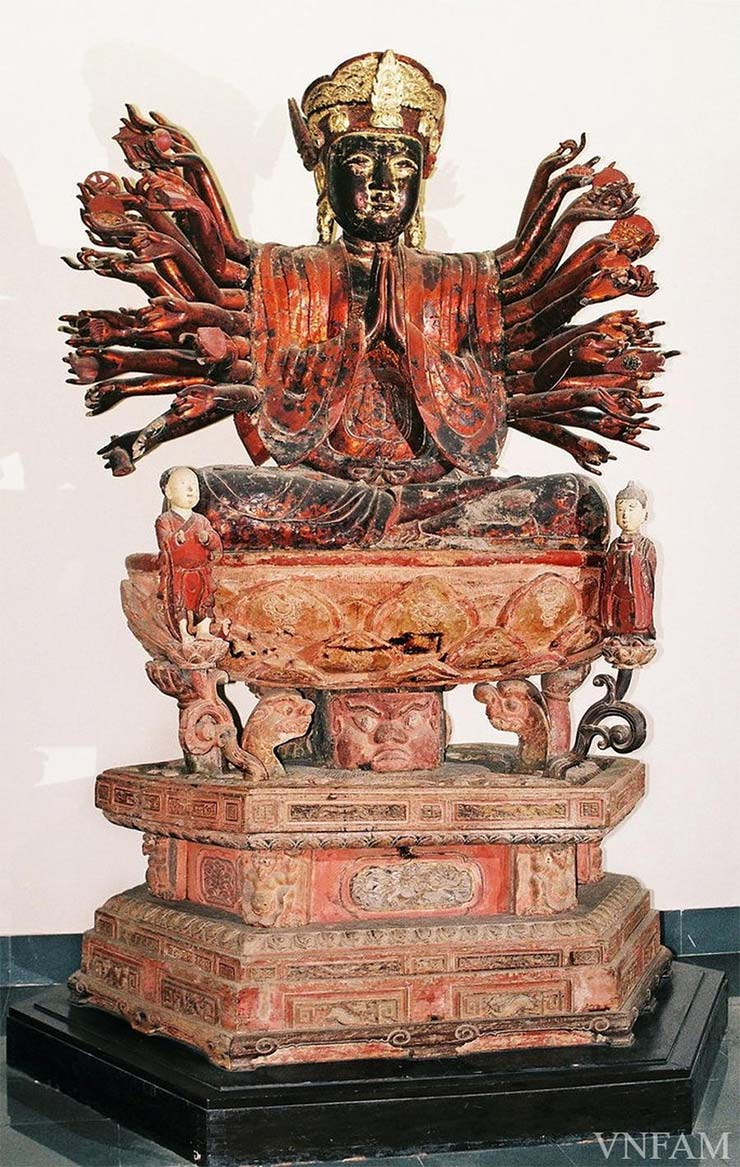 Lacquer Guanyin statue of the 16th century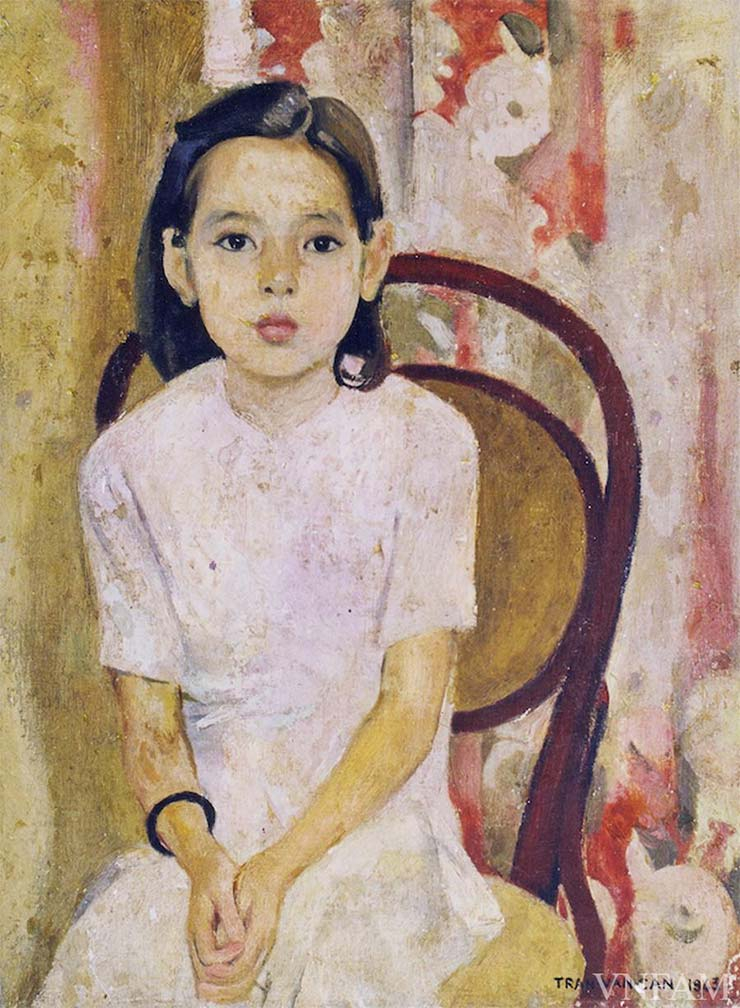 Oil painting: Younger sister Thuy (Painter Tran Van Can, 1943)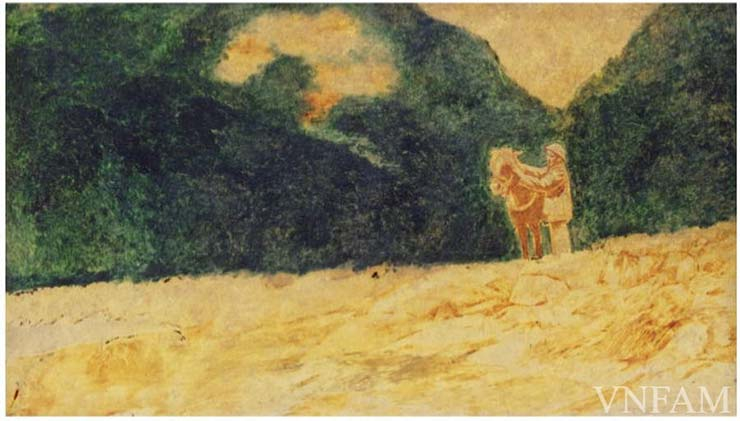 Lacquer painting: Uncle Ho was in the Viet Bac war zone (Painter Duong Bich Lien, 1980)
Visitors to the Museum can grab the chance to discover a large collection of Vietnamese Folk art. Folk paintings often have bright features and vivid content, showing many themes such as worship, congratulations, daily activities, famous historical figures such as Dong Ho paintings, Kim Hoang paintings, Sinh Village paintings...
Folk statues are made from terracotta, metal, and carved wood, depicting the life and long-standing customs of Vietnamese people. A collection of ceramic will be a light waltz of the Museum with the introduction of the characteristics of the stages of unglazed and glazed ceramics include crackle-glazed ceramics, celadon ceramics, brown-flowered ceramics (Ly and Tran dynasties), white-and-blue-glazed ceramics and modern ceramics.
Another added value for those groups with children to the Museum is to explore Creative Space for Children. It was established in 2011 within an open and flexible space, the activities at the "Creative Space for Children" are attractive and suitable to children of various ages. Children are free to discover, perceive, and experience art from the museum's collections such as painting, ceramics, sculpture, folk art,...
Being a technology enthusiast? Open your smartphone and try the Museum's Virtual Art Exhibition Space and the multi-media Guide "iMuseum VFA".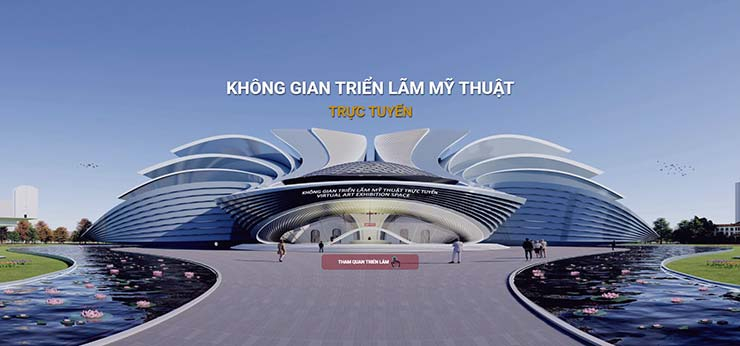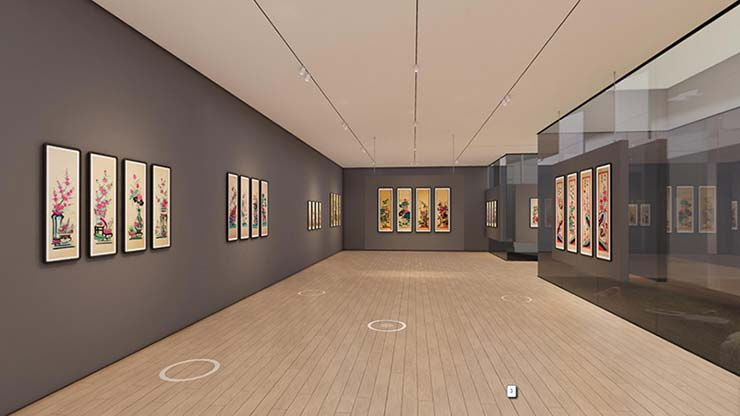 Virtual Art Exhibition Space at Vietnam National Fine Arts Museum
The great painter Leonardo da Vinci once said, painting is poetry that is seen rather than felt, and poetry is painting that is felt rather than seen. As words cannot describe all the value of Vietnam National Fine Arts Museum, why don't you come and visit the place by yourself and feel the arts in your own way, to explore, relax and play in Hanoi.