The laid-back beach town of Vũng Tàu does little to advertise itself. Yet local families from Ho Chi Minh City have been coming here for a quick beach break since the 1980s. A smooth two-hour drive will take you out of the city buzz and into the serenity of a sun-drenched stay by the ocean. Here are five ideas for a family holiday in Vũng Tàu.
---
Visit an amazing museum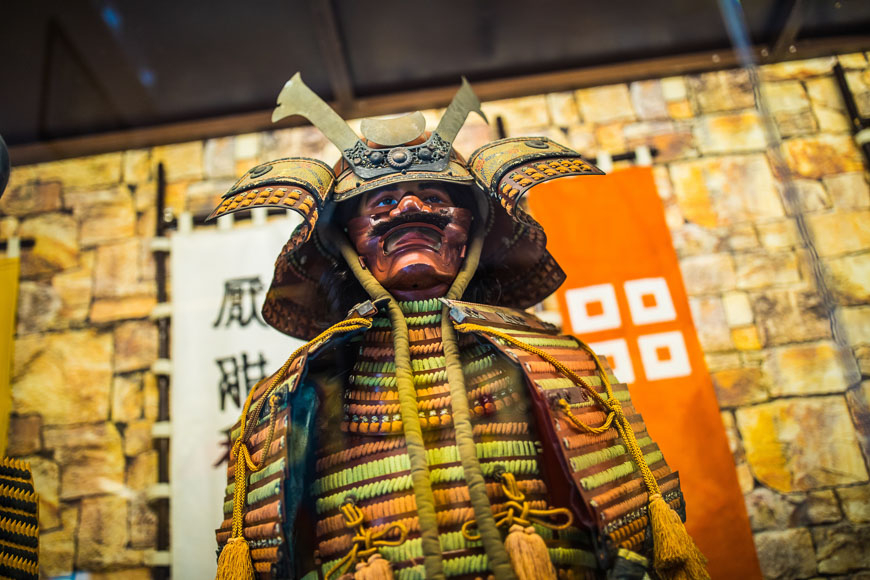 Vietnam's only private weapons museum, the Robert Taylor Worldwide Arms Museum, has fascinated both adults and kids since 2016. An extensive collection of military uniforms and weapons that date back centuries will keep everyone entertained for hours. For an overview of Vũng Tàu, head to the town's newly renovated provincial museum nearby.
TIP: Vũng Tàu experiences its best weather during the dry season from November to April. Plan your trip from December to January when the beaches are breezy and most pleasant.
---
Dine on local delicacies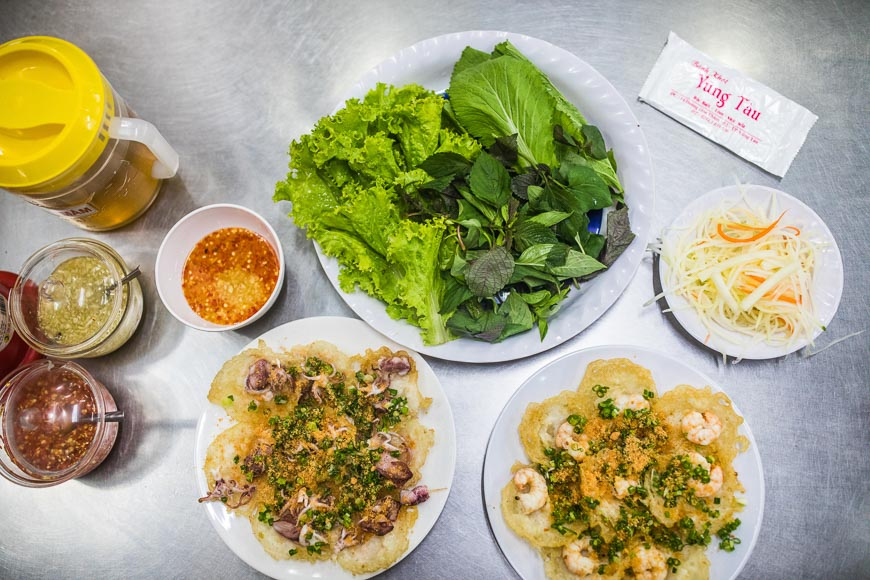 Vũng Tàu is the birthplace of one, much-loved Vietnamese dish: bánh khọt. Crispy cakes with a plump shrimp in the centre, rolled with lettuce and herbs and dunked in fish sauce are a fantastic seaside snack. For dinner, gather the family around a stingray hot pot with forest bamboo shoots, or slurp up a bowl of bánh canh (tapioca noodles) topped with flower crab.
---
Stay on the beach in Ho Tram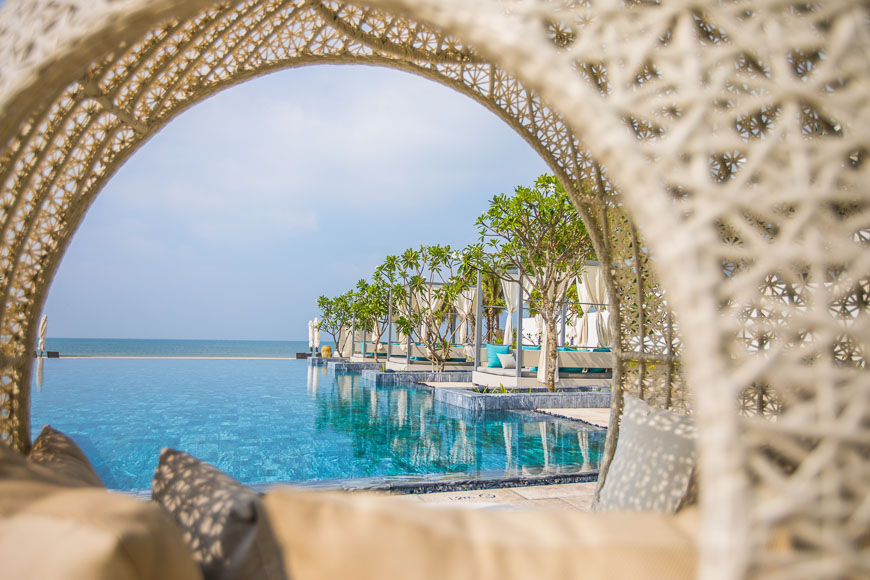 High-end resorts further along the coastline have claimed some of Vũng Tàu's best sandy beaches, where families can enjoy extra privacy and five-star service. Glide down the waterslides at the Grand Ho Tram Strip, or spend an enjoyable weekend in one of the Melia Ho Tram's gorgeous beachfront villas.
TIP: The Melia Ho Tram Kids' Club offers workshops, playground activities, cooking classes, pool games and cultural endeavours to keep children happily occupied.
---
Have a real-life history lesson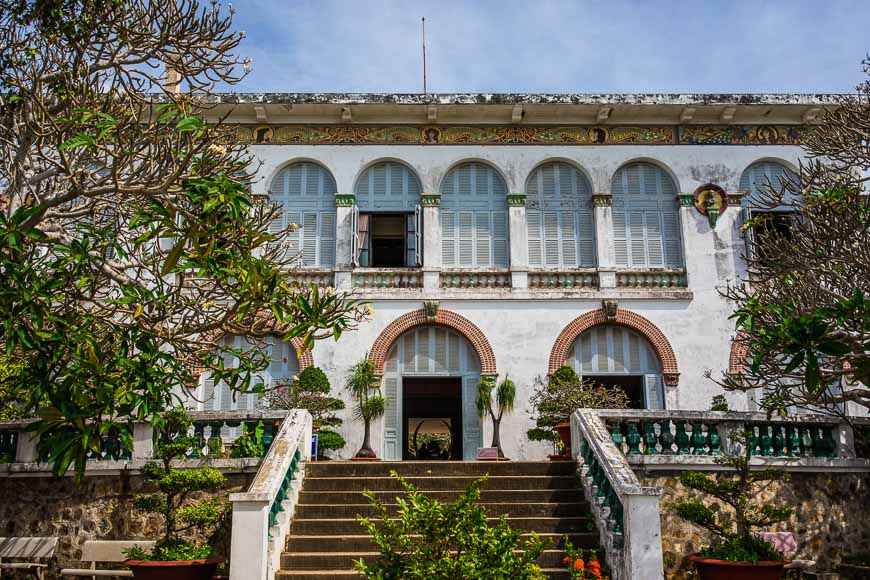 Take the teenagers on a field trip and learn about Vietnam's colonial history. Untended military outposts, set up to protect the mouth of the Saigon River from invaders, remain outfitted with cannons and other military equipment. On another hillside, Villa Blanche is a mansion originally built for the French governor, and an interesting look into the domestic life of the colonialists.
---
Take an adventure around town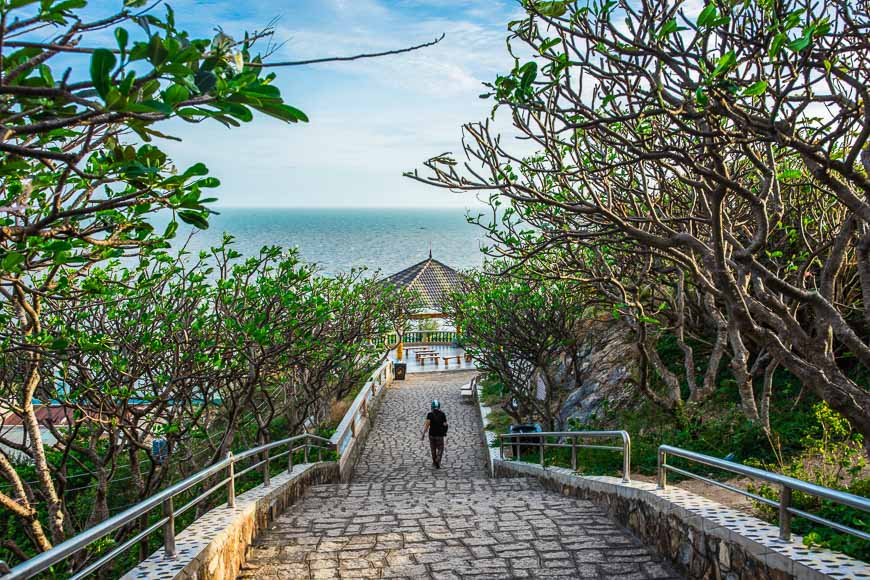 For a soft adventure, traverse the nearby Phước Bửu Nature Reserve or dip your feet in the mineral streams at Bình Châu hot spring. Families can ride bicycles to Small Mountain and hike up to see the view from Vung Tau's famous Jesus Christ statue. End your route on Front Beach at sunset to watch the skies turn scarlet and purple.
---
Want more Vietnam travel ideas? Sign up for our newsletter to receive our best stories in your inbox.