There is no better time to visit Danang than right now. Over the course of five weekends in June and July 2019, Danang locals, visiting Vietnamese, travellers, and firework enthusiasts from all over will come together in this inspiring coastal hub for a spectacle of world-class pyrotechnics.
The Danang International Fireworks Festival (DIFF) 2019 is staged over the scenic Han River, and viewable from many different parts of the city. Eight international pyrotechnic teams will compete using multiple types of sparklers, air bombs and aquatic fireworks to win this year's competition, themed 'Stories by the River.' DIFF 2019 runs from June 1 until July 6.
Here is everything you need to know about how, where, and when to watch the fireworks displays, as well as other highlights of this explosive festival in Danang.
---
When is the Danang Fireworks Festival 2019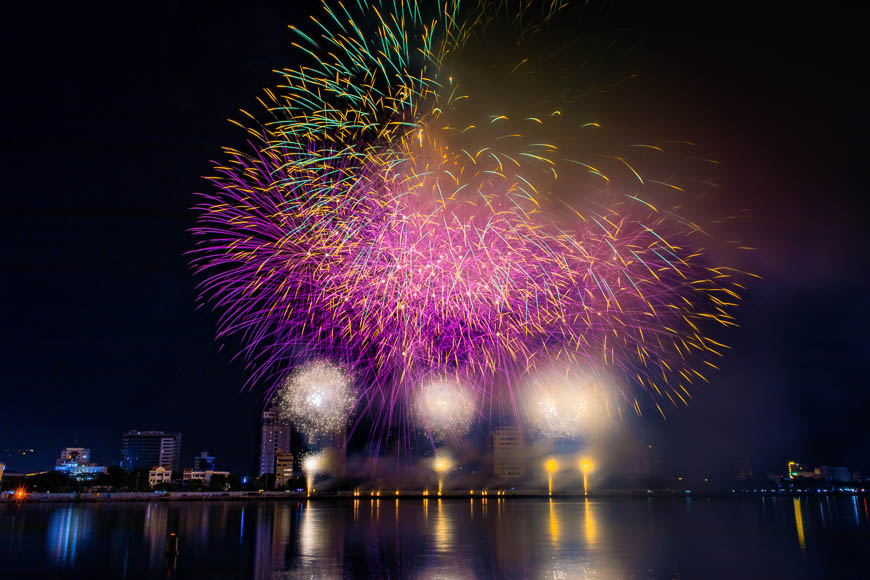 The official dates of the firework competitions this year are June 1 (opening ceremony), June 8, June 15, June 22, and July 6 (grand finale.) The show starts promptly at 8pm each Saturday during the festival. The schedule for competing teams is:
June 1: Vietnam and Russia

June 8: Brazil and Belgium

June 15: Finland and Italy

June 22: United Kingdom and China

July 6: Final showdown between two best performing teams
---
Where to watch the Danang Fireworks Festival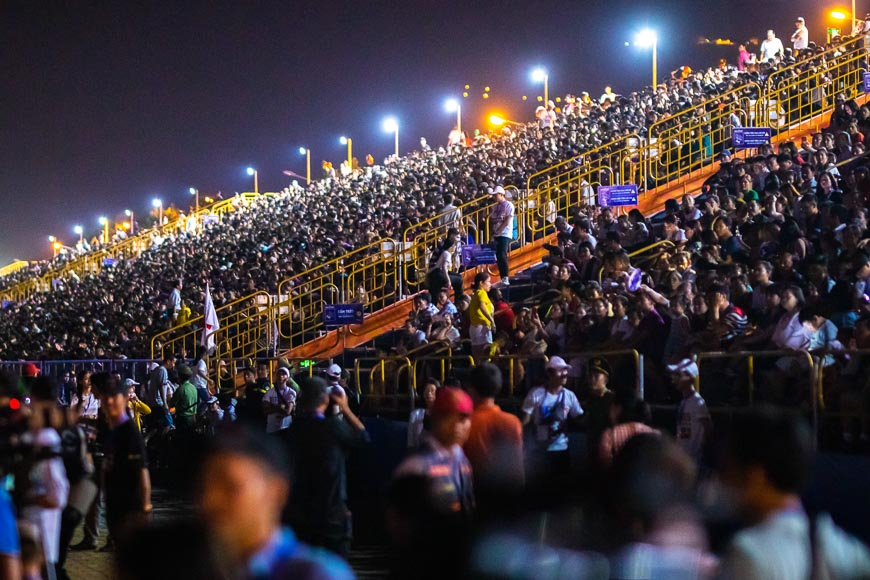 If you're wondering where's the best place to see the fireworks, here are four great options to choose from:
1) Stand area: Festival-goers can buy tickets to a special viewing stand, situated on the banks of the Han River directly opposite the launching area. The seating area can hold 30,000 people, and there are tickets for every budget.
2) Bridges and river banks: Many people like gather on Danang's iconic bridges to see the fireworks being set off over the water. You can find a spot on Bach Dang, or Tran Hung Dao, the roads that run alongside the water, to watch the displays. Viewing from these areas is free, but often crowded.
3) River boats: Boat operators in Danang will run cruises up and down the river on the nights of the festival. Tickets to be on the water during the show start from 900,000 VND.
4) Hotels and rooftop bars: Danang's top hotels have created special packages for travellers coming to watch the event. Hotels such as the Novotel Premier Han River have DIFF packages for parties in their rooftop bars and rooms. Bars with excellent views of the river such as Seven Bridges Brewing Co. are also ideal spots to be on the nights of the festival.
---
Other highlights and events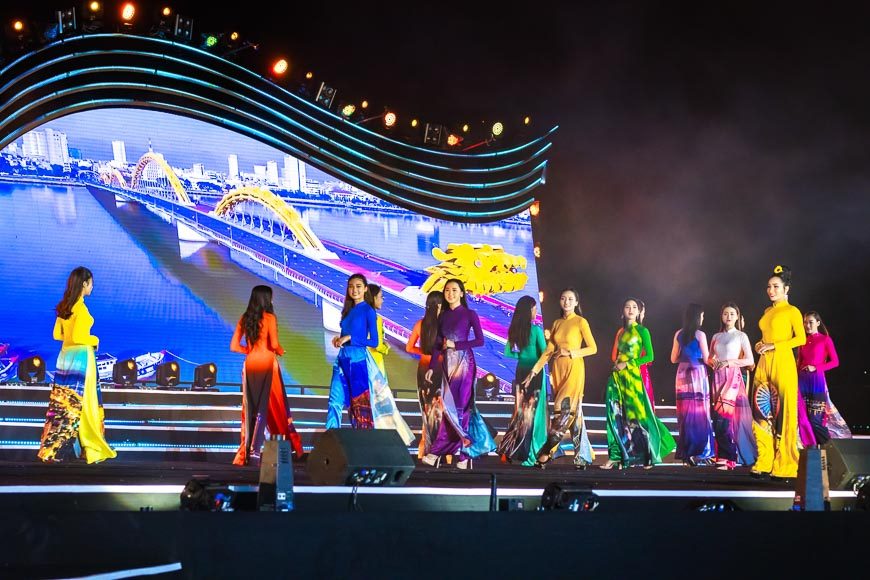 DIFF 2019 is not just about the amazing pyrotechnics taking place at night. Every Sunday from June 2 until July 7, the Danang will host 'Vibrant Street Festival', an outdoor carnival set up along Bach Dang St. Look out for street dances and parades, performances by local and international artists, flash mobs, art exhibits, and lots of delicious Vietnamese food and drink.
Also in June 2019, Sun World Ba Na Hills is welcoming visitors with a new show titled 'Sunshine Carnival', featuring 200 performers. You can escape the heat of the city by riding one of the world's longest cable cars up to this mountain-top amusement park, where the breathtaking Golden Hands bridge awaits, along with many other surprises.
TIP: If you're planning to visit Central Vietnam during the Danang International Firework Festival 2019, check out our insider guide to Danang, as well as our essential Hoi An hitlist.
---
How to buy tickets to the Danang Fireworks Festival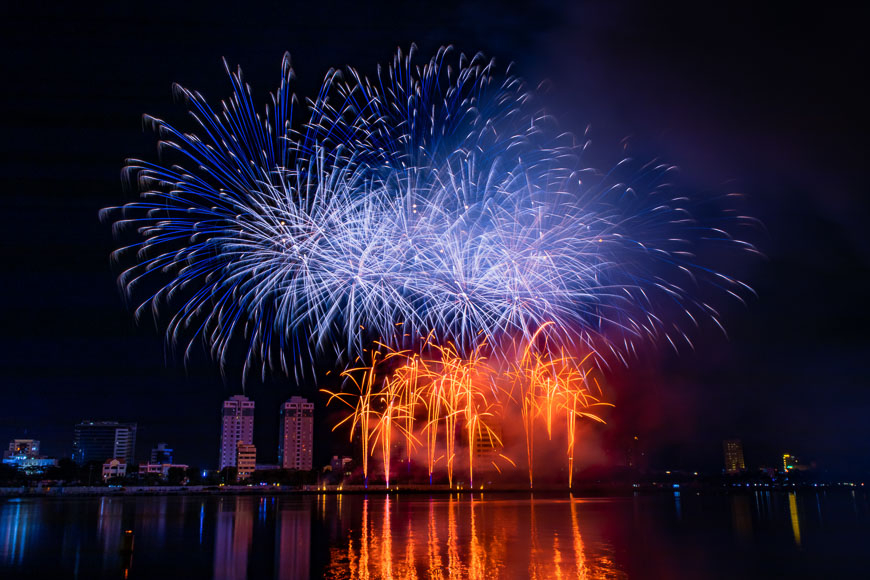 To purchase tickets online to the stand area for firework competitions, visit the official ticketing website of Sun World.
You can also buy tickets in person at the Danang Tourism Promotion Center on the 3rd floor of 100 Nui Thanh St., the Danang Tourism Support Centre at 108 Bach Dang St., or at the Ticket Office of Sun World Danang Wonder at 1 Phan Dang Luu St.
For more information about Da Nang, visit www.danangfantasticity.com.
---
Want more Vietnam travel ideas? Sign up for our newsletter to receive our best stories in your inbox.