Thundering waterfalls, endless coffee plantations, remote ethnic villages — these are the first things you'll hear about Dak Lak, if you hear anything at all. This under-the-radar province in Central Vietnam is in no hurry to reveal its treasures. Of course, that's half the appeal. Where else can you go glamping on a vast lake, get up close with elephants in the forest, and sit down to coffee with ethnic groups? If you're looking for a reason to visit, here are seven compelling things to do in Dak Lak.
---
Get firsthand knowledge of ethnic culture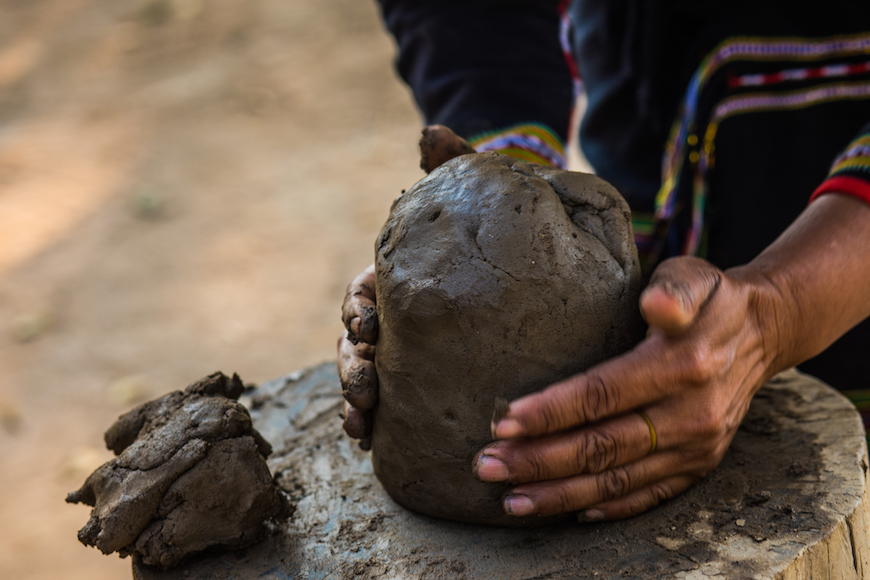 The first thing to know about Tay Nguyen (central highlands) is that it has long (long) been settled by ethnic minorities -- the only ones brave enough to conquer its thick jungle and wild tigers. Everyone else is a newcomer in comparison. To get the full picture, start at the Dak Lak Museum of Ethnology. This is the perfect place to pick up knowledge about local cultures, get a primer on Buon Ma Thuot history, and learn about the area's impressive biodiversity.
You could easily spend a few hours checking out the displays of ethnic gongs, dugout canoes, and primitive weapons. Afterward, take your knowledge into the field with a guided tour of the ethnic villages in the area, or learn more about the highlands' gong orchestras — a tradition so rich it's inscribed in UNESCO's Intangible Cultural Heritage list.
---
Join an ethical elephant tour in Yok Don National Park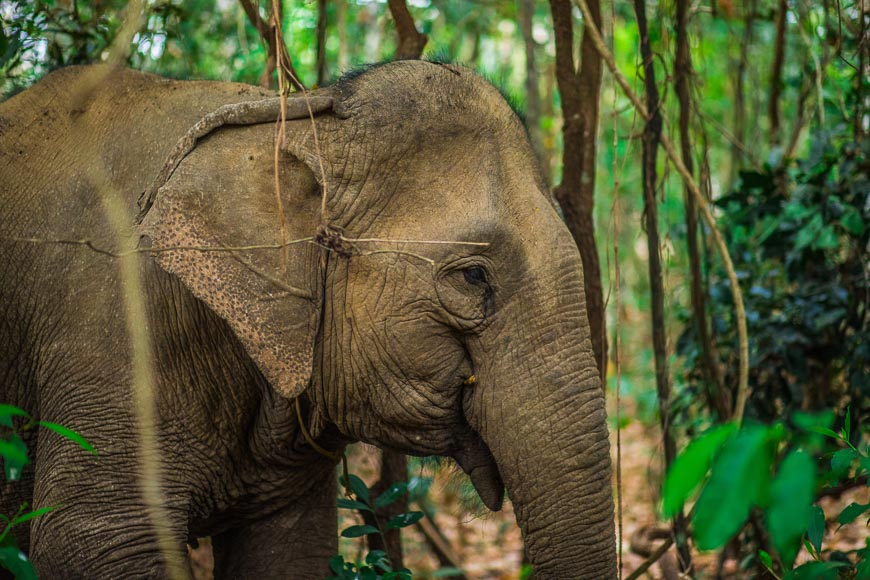 A long-term partnership between Yok Don National Park and international charity Animals Asia has yielded something wonderful: Vietnam's first ethical elephant tour. The experience starts with a walk through the forest, guided by the park's expert rangers. You're on your way to find the elephants, because they're not coming to you. In the new tour model the park employs, each elephant is free to roam, eat, and sleep as it chooses. A mahout stays near the elephant to keep it safe, but otherwise the animal lives as it would in the wild.
The tour is centered around locating the elephants and observing them from a distance, as the guides share insight into each pachyderm's unique story and personality. The hope is that more of Dak Lak's 45 captive elephants will be introduced to the park where they can live healthy lives in natural surroundings. After learning all you can, refuel with lunch in the ranger station, cruise down the Serepok River, or cycle deeper into the national park.
READ MORE: Vietnam's first ethical elephant experience
---
Hunt down cool cafes in Buon Ma Thuot City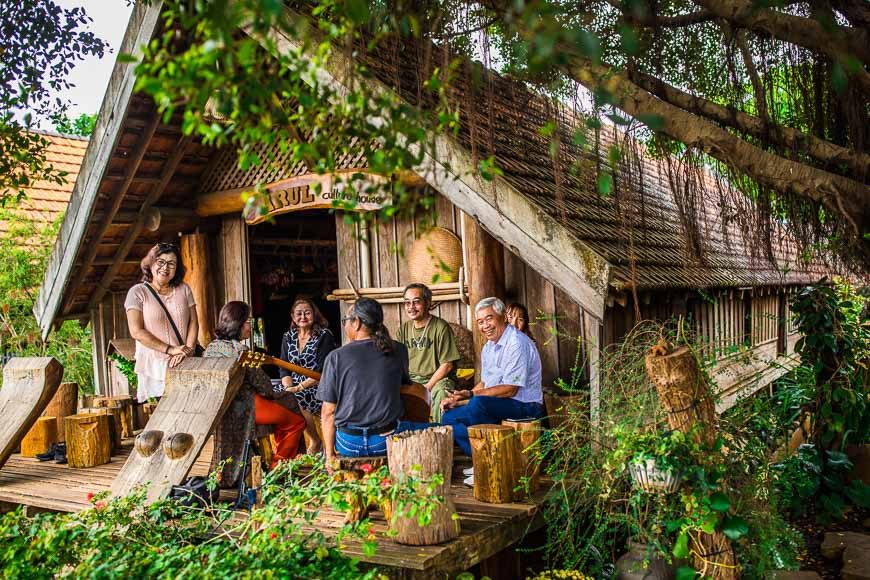 Dak Lak is one of the largest coffee-growing regions in Vietnam, so naturally you'll find fresh robusta brewed all over the provincial capital. Get ready for love at first sight at Arul, a trio of all-wood coffee houses set in a flowering garden in the Ako Dhong village. The highlight is an authentic Êđê longhouse, elevated on stilts and invitingly cool inside. This secret spot is also a cultural gem, full of ethnic Êđê antiques.
Ready for more? Head to House of Lens, an adorable café on a quiet road furnished with colourful tiles, charming tables, and lots of tucked-away corners in the garden for reading and dreaming. There's also a modern seating area in the back in case you need to get some work done.
---
Spend a night by the lake in Lak Tented Camp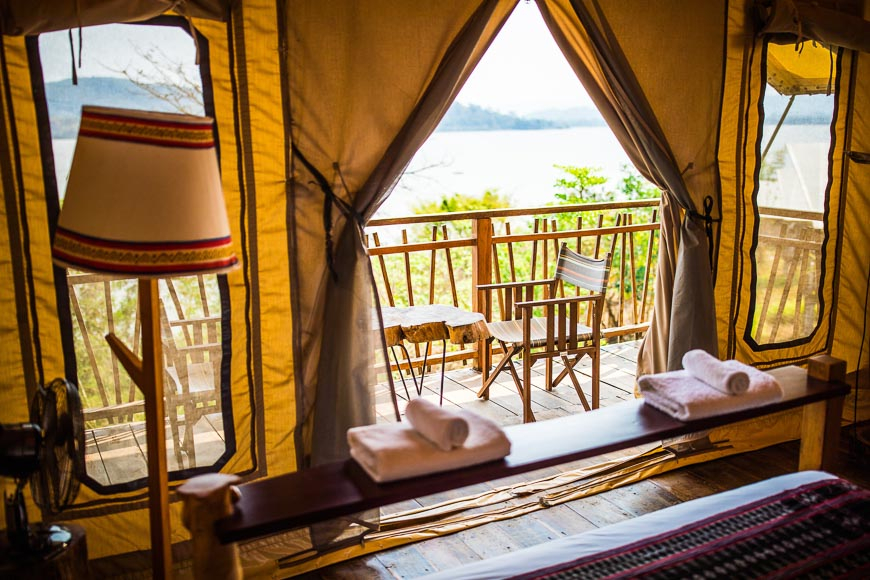 An easy, one-hour transfer and another 10-minute boat ride lands you on the dock at Lak Tented Camp, one of Vietnam's best sustainable getaways. Nature lovers will take to the camp's sturdy, luxurious tents. Set on a hill facing the water, each one catches the breeze through screened windows and zippered doors. There's no roughing it here. Inside you'll find canopied beds, tea filters and coffee presses, explorer-style wooden trunks, ethnic textiles and vintage lamps. Unzip the front panel to gain access to a spacious porch all your own.
Lak Tented Camp is beautifully positioned to make the most of the scenery. The longhouse restaurant serves fish from local fishermen grilled in banana leaves, and vegetables grown on site. Friendly guides are ready to lead you on bicycle tours to coffee farms and ethnic villages, or you can strike out on your own with a kayak. Of all the activities on offer, kicking back on your private porch may prove to be the winner.
---
Explore the countryside with outdoor activities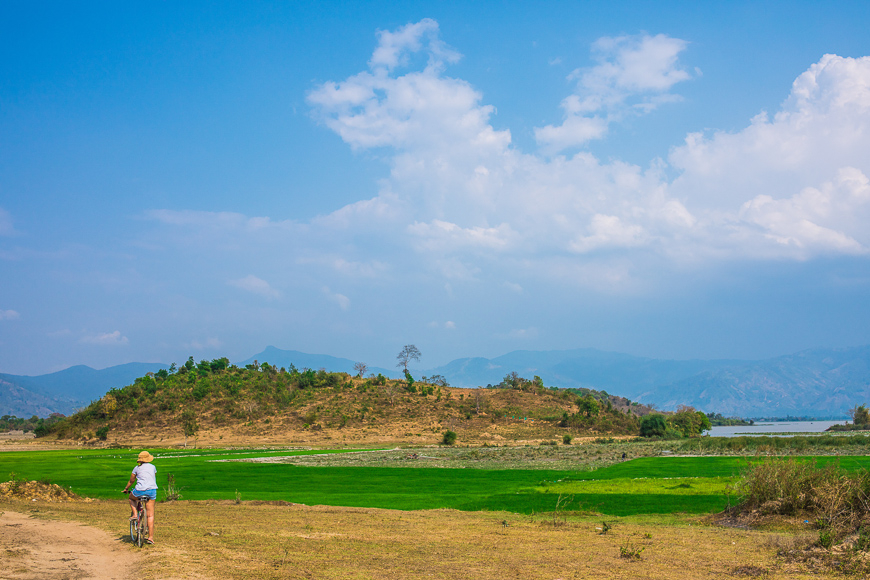 Dak Lak is famous for its breathtaking waterfalls. Dray Nur and Dray Sap are two of the best-known falls in the area, but there are countless more hidden away in the hills. Time your visit well to catch them in full flow. Some travellers choose to go on multi-day tours, hiking to waterfalls during the day and sleeping in ethnic homestays at night.
If you have the legs for it, cycling is a great way to access remote villages and take in the unique landscapes in this part of Vietnam. You can expect to encounter a virtual farm of wandering animals, rice paddies that are green or brown depending on time of year, and whispering lotus ponds. Many families tend farms of pepper, cacao or coffee extending from their backyards. Combine a stop at an ethnic Êđê or M'nong village with a day of cycling for a rewarding adventure.
READ MORE: Vietnam's best outdoor activities
---
Watch the city's annual Coffee Festival parade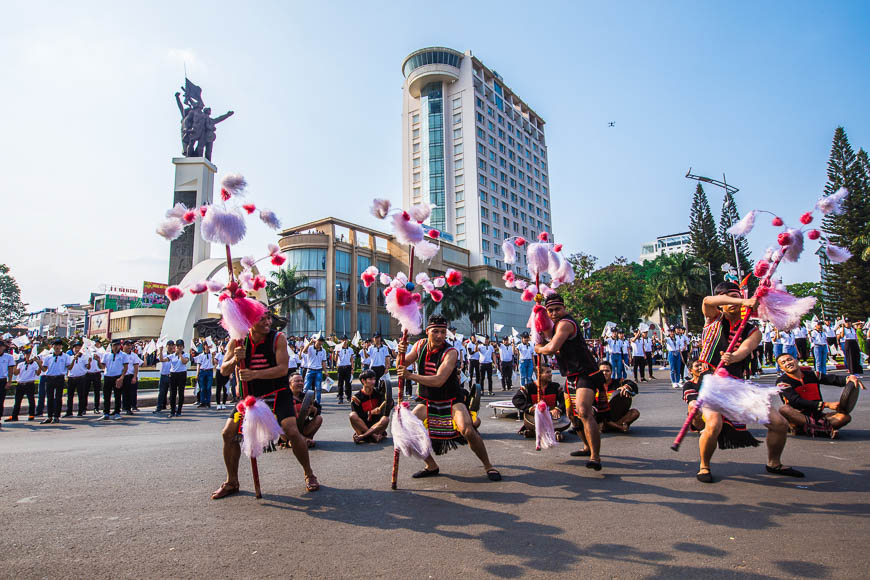 Buon Ma Thuot owes a fair bit of its prosperity to coffee. The city celebrates this key agricultural product once a year with a week-long coffee festival, held in early March when the coffee trees are in bloom. Festivities include parades, longboat races, cultural exhibits and the opening of a dedicated walking street lined with bookstores and cafes.
On the first day of the festival everyone comes out to watch a vibrant parade through the city centre, sponsored by coffee giant Trung Nguyen. Coffee farmers, beauty queens, gong players, and marching bands all lend their presence to the street party atmosphere. Later in the evening a stage is set up for the grand opening ceremony, and fireworks explode in the night sky above the audience.
---
Sample local life in Buon Ma Thuot City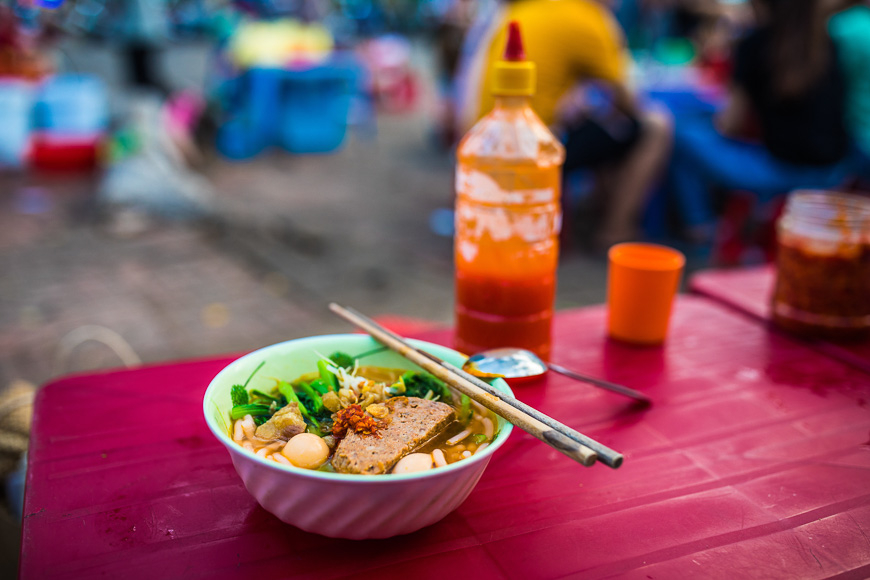 Apart from its rapid transformation into a bustling city, Buon Ma Thuot is quite unlike other urban centres in Vietnam. The large sidewalks and old trees are characteristic of French urban planning, but apart from that you won't find many traces of outside influence. What you will find are charming cafes tucked on back roads, leafy parks, and strong echoes of ethnic architecture. A few stops for your list are the Coffee Museum, Khai Doan Pagoda, and Trung Nguyen Coffee Gardens.
Spend even one day in town, and you'll be warmly welcomed by locals who will happily ask for your photograph, point you to the best Bún Đỏ (red rice noodle soup with crab cake), or invite you in for a cup of Dak Lak's potent coffee.
---
Want more Vietnam travel ideas? Sign up for our newsletter to receive our best stories in your inbox.