Ho Chi Minh City's nightlife scene is in high spirits. After dark, this energetic metropolis keeps the party going in hidden lounges and atop breezy rooftop bars. These ten hotspots will give you a taste of the best nightlife in
Ho Chi Minh City.
---
Best for Casual Conversations: BROMA NOT A BAR
The ascent to this rooftop bar is an adventure in itself. In-floor fluorescent fish tanks pave the way to a double-decker rooftop that is spacious yet intimate. Broma's mixologists will whip up tailored cocktails on request. Come early as they have a tendency to turn away customers when full.

Location: 41 Nguyễn Huệ, District 1, HCMC, Vietnam
---
Best for Speakeasy Sleuths: SNUFFBOX
Snuffbox, arguably the best speakeasy in town, pays homage to the Roaring Twenties with prohibition-era décor and sensuous jazz. If you're looking for some old-fashioned libations, these bartenders know a thing or two about Angostura bitters and Manhattans. A certified vintage gem in a forward-thinking environment.

Location: 14 Ton That Dam, District 1, HCMC, Vietnam
---
Best for Craft Beer Enthusiasts: ROGUE SAIGON
Rogue Saigon, outfitted in reclaimed wood trappings and housed in graffitied, bare-brick walls, is an artsy, urban oasis. While the Brooklyn warehouse party vibes are strong with this one, Rogue Saigon returns to its namesake with its drinks list, boasting sixteen cold brews and ciders on tap, all proudly made in Vietnam. Enjoy on the rooftop terrace with a starry ceiling overhead.
Location: 2nd Floor, 13 Pasteur Street, District 1, HCMC, Vietnam
---
Best for Foodie Finds: ANAN SAIGON
Ho Chi Minh's new kid on the block, ănăn kitchen and bar, is situated in a narrow tube house among the hullaballoo of the old marketplace. Award-winning Chef Peter Cuong Franklin introduces an exemplary culinary movement to the local dining scene dubbed, "Cuisine Mới" or New Vietnamese Cuisine. On tap, you'll find the country's staple bia hoi, fresh draft beer, and artisanal cocktails. Sip your drink on the cozy rooftop bar gazing out the hustle that defines the city.
Location: 89 Ton That Dam, District 1, HCMC, Vietnam
---
---
Best for Mixing and Mingling: LAYLA EATERY & BAR
Layla's obsession for quality is apparent in bright cocktails and sumptuous bites, with botanical ingredients picked fresh from the on-site garden. This jungle utopia welcomes a passionate lot of savants who come out to bonding over their shared enthusiasm for life's simplest pleasures. The interior design is stylish without being pretentious, depending on cascading fairy lights and shrubbery to set an ethereal tone.
Location: 2nd floor, 63 Đông Du, District 1, HCMC, Vietnam
---
Best for Cool Carnivores: UPPER SAIGON
This American-style bar and grill is a refreshing entry in a list dominated by downtown heavyhitters. The more isolated District 3 player is a relative newcomer, but Upper Saigon is worth the trip. A stunning cityscape view awaits you on the 16th floor, along with loveseats and papasan chairs. Tune out the clamour of Ho Chi Minh City as you dine on iconic American dishes such as burgers, wings, and ribs.
Location: 308 Điện Biên Phủ Street, HCMC, Vietnam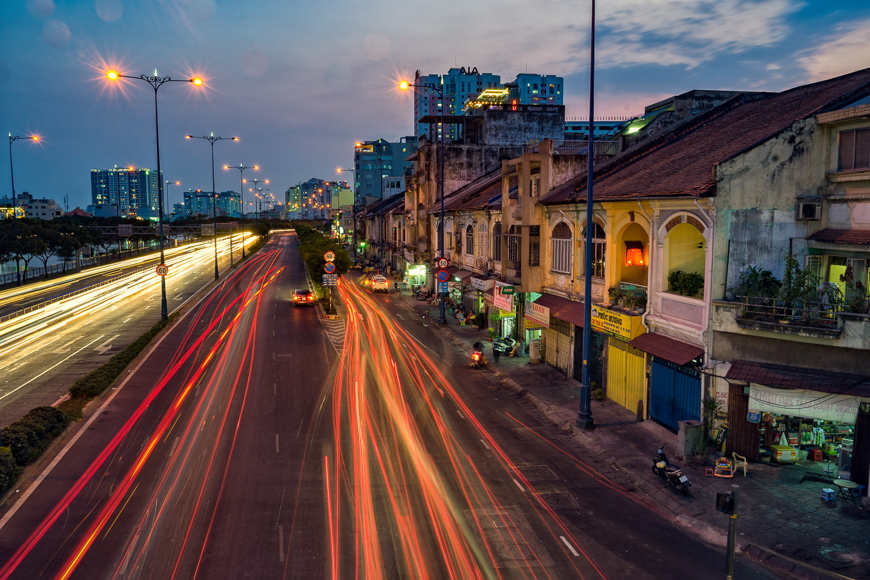 ---
Best for Dancing Queens: PIU PIU
Piu Piu is a zany funhouse with pool inflatables hanging from the rafters and painted oil drums for bar tables. This three-story musical playplace is crawling with a loyal following of ravers who come back week after week for themed parties. An electric rawness thrums through Piu Piu like a shock to the system. Hop around between floors spinning distinctly unassociated setlists and dance the night away under the spinning disco ball.
Location: 97 Hai Ba Trung Street, District 1, HCMC, Vietnam
---
Best for Unwinding After Work: SAIGON SAIGON BAR
There's a lot of history on display at the 10th floor of the Caravelle Saigon. Smack in the centre of the city, overlooking Lam Son Square and the Opera House below, Saigon Saigon Rooftop Bar was once a haven for wartime journalists. Today, it's a welcome sight after a full day. As the air starts to cool, hotel guests, expats and locals gather to chat over potent cocktails and take in the sunset. Claim one of the tables on the fringes to see downtown Saigon transform into a patchwork of twinkling lights. Later on, a live Cuban band heats up the stage and the dancefloor.
Location: 19/23 Lam Son Square, District 1, HCMC, Vietnam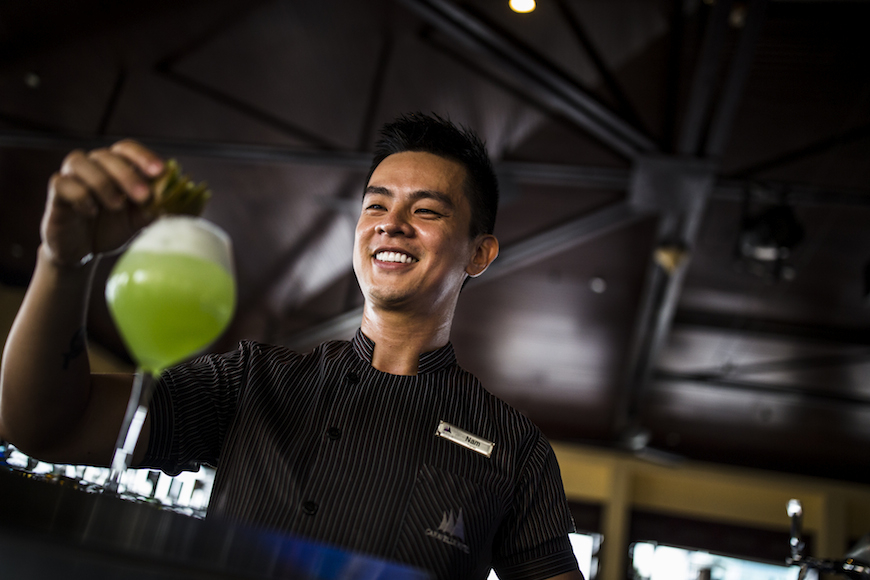 ---
Best for A Night to Forget: LUSH
For over thirteen years, Lush has enticed Saigon denizens and expats with top-of-the-line DJs and the free drinks on Tuesday Ladies' Nights. This is a failsafe venue for when you want to get your groove on, with a main dancehall pumping out hard beats that explode into frenzied drops. A more subdued area in front rotates the best hip-hop tracks of the last two decades.
Location: 2 Lý Tự Trọng, District 1 HCMC, Vietnam
---
Best for Seeing and Being Seen: GLOW SKYBAR
Glow Skybar is where Saigon's upper crust come to be seen. The bar is perched atop the President Place building, announcing its elite status to the world. Expect a strict dress code and cover fee on some nights. Plush seating, international DJs, and imported liquors make this a favourite destination on weekends.
TIP: If you're looking for another after-dark experience with knockout views, head over to Chill Skybar, on the 26th floor at 76 Le Lai Street.
Location: President Place, Nguyen Du, District 1 HCMC, Vietnam
---
One more? For sexy sundowners with a view, grab a stool at Social Club Saigon.
---