As far as noodles go, few countries can top Vietnam when it comes to abundant choices and phenomenal taste. From the robust flavours of bún bò Huế, to the playful textures of cao lầu, put your chopstick skills to the test with these five tasty Vietnamese noodle dishes.
---
Bún bò from Huế

Bún bò Huế, or Huế beef noodles, originated in the old imperial capital of Vietnam, where local cooks are not afraid to play with spices and herbs. Huế is the birthplace of Vietnam's spiciest dishes, including this complex noodle.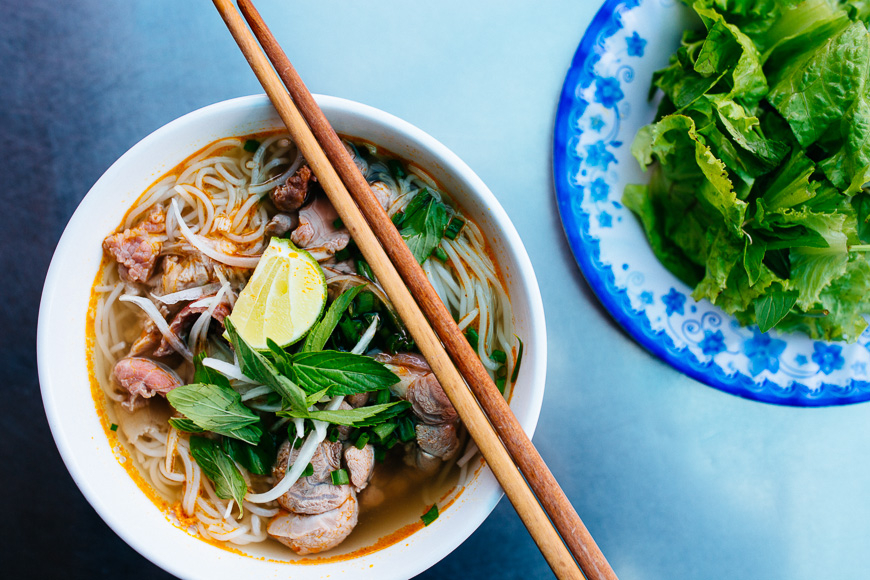 Flavours are layered over each other with boiled pork and beef bones, lemongrass, chili, fermented shrimp paste, and fish sauce used to make the rich, red broth. Immersed in that heady mix is a bed of thick rice noodles (bún) topped with thin slices of boiled beef shank and crab balls. Add a squeeze of lime, some chili paste, and shallot vinegar for an extra kick!
TRY IT: Bun bo Hue Ba Tuyet, 37 Nguyen Cong Tru Street, Huế
---
---
Cao lầu from Hội An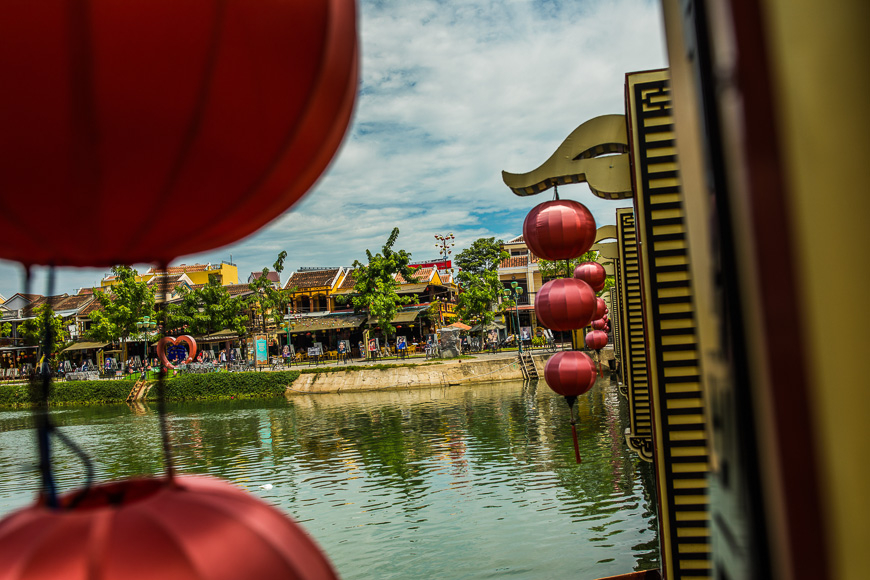 The name cao lầu, meaning 'high floor', might not tell you exactly what this dish entails, but it does carry a connotation of privilege. Originally, cao lầu was served to rich businessmen who could afford to eat on the higher floors of restaurants in Hội An, overlooking their shops and workers.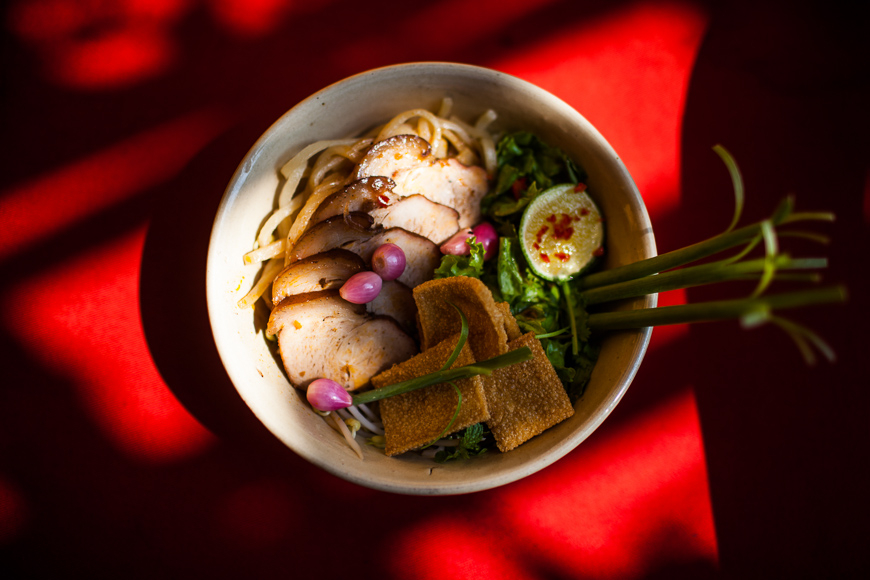 Vietnamese don't usually cook their noodles al dente, but cao lầu is an exception. The heavenly chewy texture of cao lầu is in a league of its own, inspired by Japanese udon noodles. Served with tender char siu pork, fresh crispy greens, and crunchy crushed crackling, the cao lầu gets its subtle taste from a few spoonfuls of lemongrass-infused broth. Fortunately, you no longer have to be a wealthy merchant to enjoy this exquisite Hội An dish. Cao lầu can now be found all over Ancient Town, ground floors or higher.
TRY IT: Trung Bac Restaurant, 87 Tran Phu Street, Hội An
---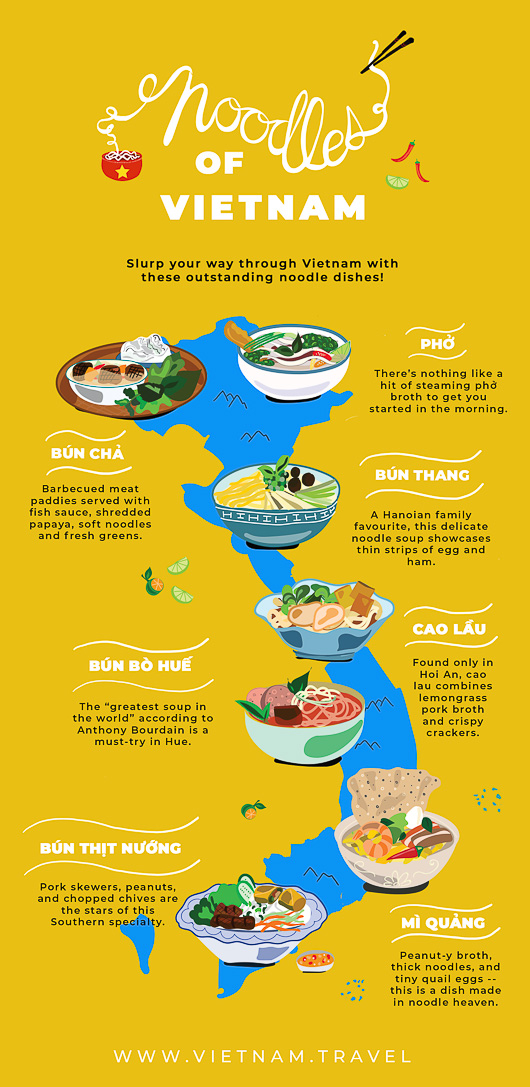 ---
Bún chả from Hà Nội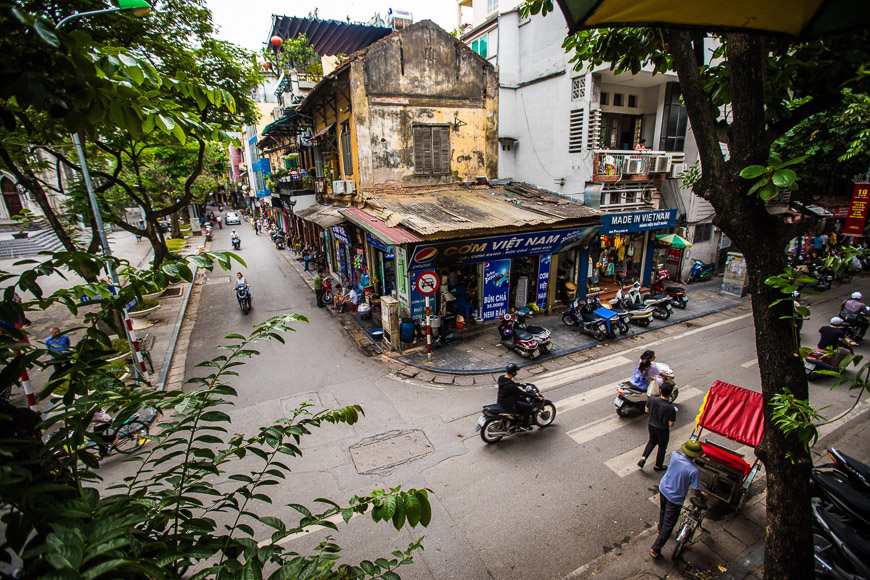 Hà Nội's second most-famous food representative, right after phở, is a humble dipping noodle called bún chả. Although bún chả translates to rice noodles (bún) and grilled pork (chả), the secret to this local lunch lies in its sauce. Vinegar, diluted fish sauce, sugar, and german turnip are combined to make a mild sweet-and-sour dipping medium that perfectly complements the smoky aroma of chargrilled pork.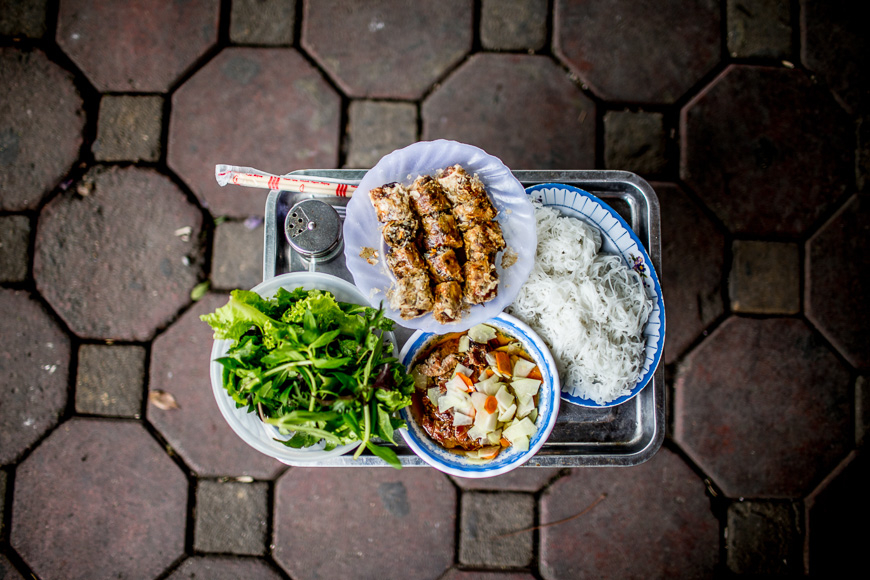 The best bún chả is always cooked on site. Skewers of juicy pork belly are still sizzling on the grill just moments before they end up on your plate. If you see smoke rising accompanied by alluring whiffs of grilled meat on the sidewalks of Hà Nội, chances are a delicious portion of bún chả is just around the corner.
TRY IT: Bun cha Cua Dong, 41 Cua Dong Street, Hoan Kiem District, Hà Nội
---
Bún thang from Hà Nội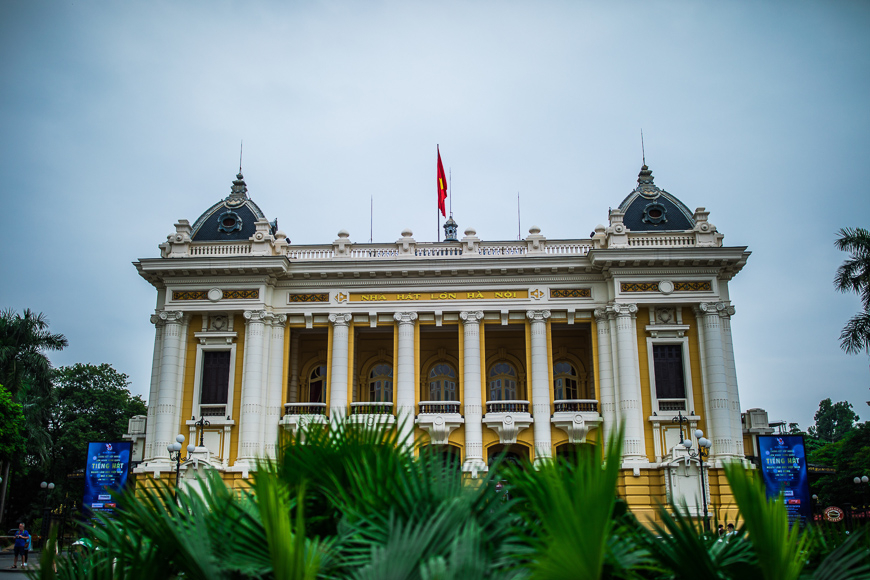 Light yet satisfying with a savoury broth of chicken stock and mushroom, bún thang is the epitome of Hà Nội's sophisticated cuisine. No less than 20 ingredients are involved in the making of this soup, including tender chicken, golden eggs, giò (Vietnamese ham), dried shrimps, all shredded into small strings and beautifully assembled on top of round rice noodles.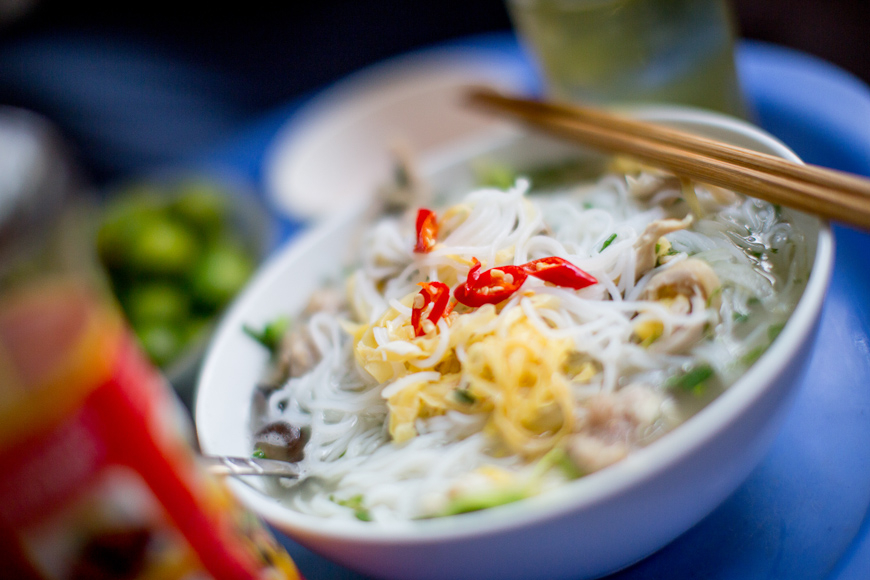 You'd expect such a complicated dish to be quite heavy, but bún thang is surprisingly delicate. The broth must be constantly skimmed during cooking, resulting in a clear, aromatic concoction with sweet notes of shrimp and mushroom. Served with a dash of mắm tôm (fermented shrimp paste), a bowl of well-cooked bún thang will have you slurping up every last drop.
TRY IT: Bun thang Ba Duc, 48 Cau Go Street, Hoan Kiem District, Hà Nội
---
Hủ tiếu from the Mekong Delta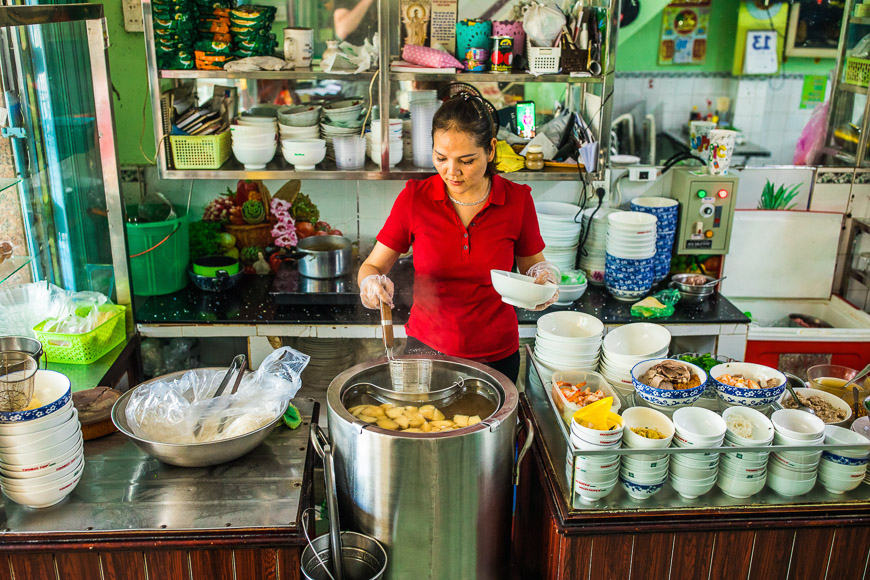 A noodle hailing from the rich farms and rivers of the Mekong Delta, hủ tiếu harmoniously blends the finest ingredients this region has to offer. Freshwater shrimp, minced pork, quail eggs, and liver are submerged in boiling hot broth on a mound of clear rice noodles. Piquant sautéed garlic infused in pork bone broth gives hủ tiếu that unique zing.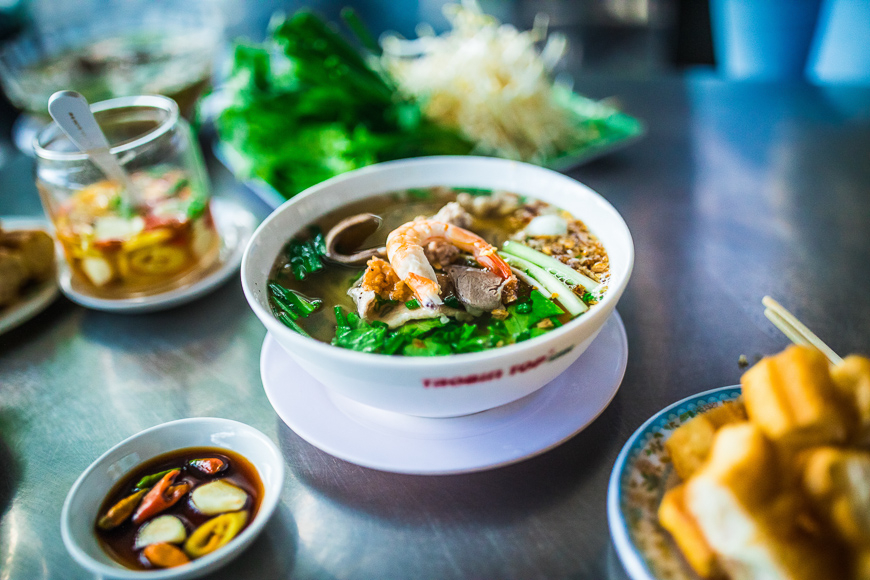 Modified and tweaked everywhere it goes, hủ tiếu boasts a long list of variants across the country. This welcoming attitude reflects the very people of Mekong Delta, known for being warm, kind, and accommodating. Slurping down a bowl of hủ tiếu on a boat in the Delta is an unforgettable Vietnamese experience. But if you can't make it there, don't sweat about finding the original hủ tiếu in Vietnam: getting to know each bowl is itself a rewarding experience.
TRY IT: Hu tieu Ba Hoang, 56 Vo Van Tan Street, District 3, Ho Chi Minh City
---
Want more Vietnam travel ideas? Sign up for our newsletter to receive our best stories in your inbox.