An easy escape from Hanoi, Mai Chau's green rice paddies and rustic White Thai villages make it an alluring getaway for nature and culture seekers. The Mai Chau Lodge is a long-time favourite in the valley, combining tasteful rooms, local cooking, and authentic adventures on the fringes of the rice fields. Here are three things you'll love about Mai Chau Lodge.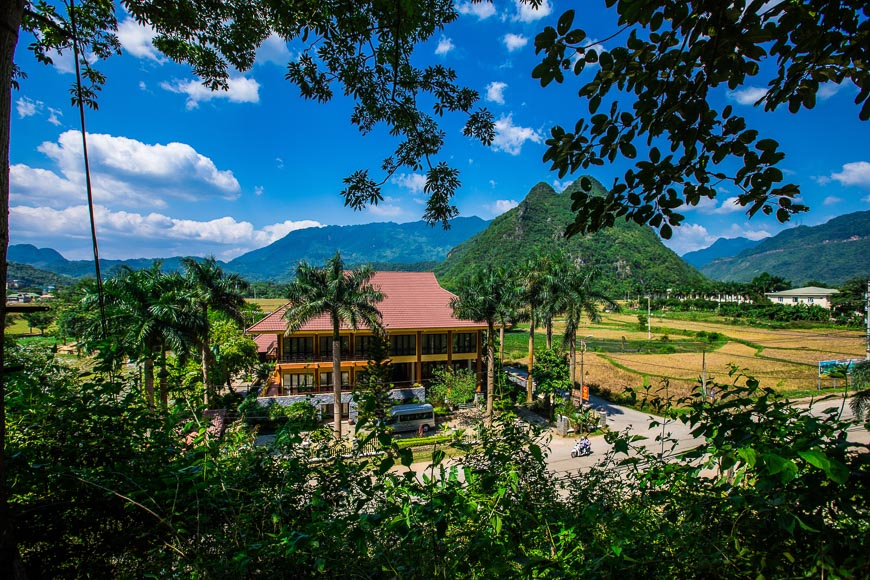 ---
Cosy accommodation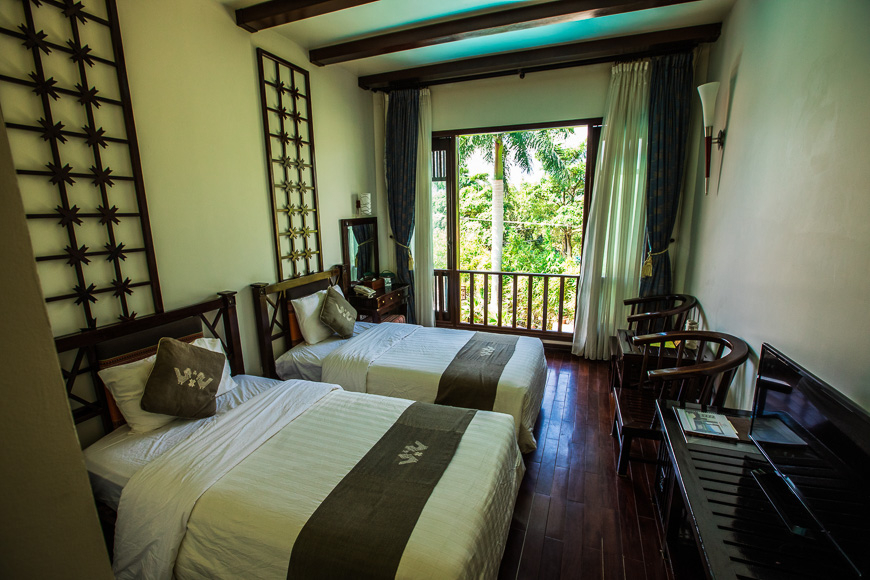 Inspired by ethnic White Thai stilt houses, the Mai Chau Lodge brings the destination inside, with warm wood interiors and small touches that reference the culture of the valley. Look for colourful textiles, ethnic-minority instruments and fascinating photos in the walkways and rooms. The lodge's 19 cosy guestrooms face either the mountain in front or the pool behind.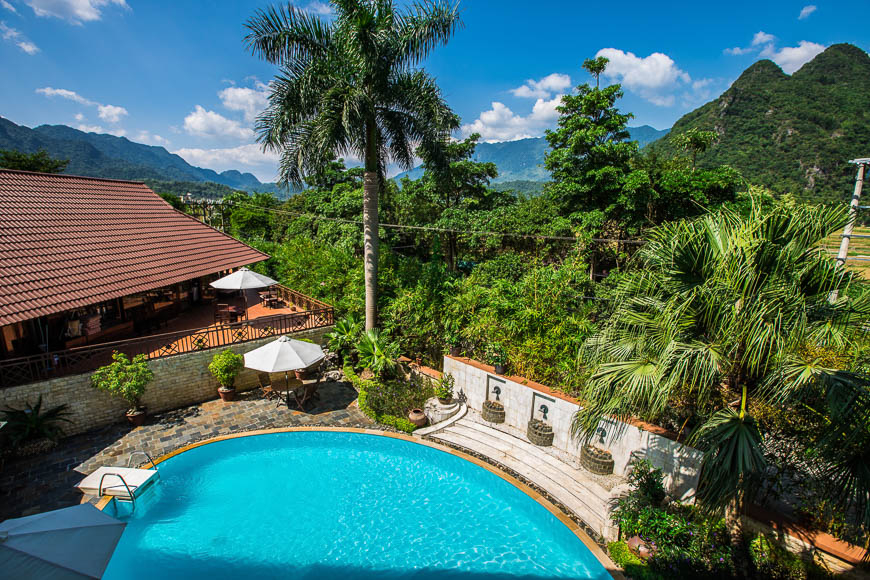 After full days exploring the valley, some rest and relaxation is in order! Unwind outdoors around the free-form swimming pool, or use the heated Jacuzzi, saunas and steam rooms inside. For those looking to indulge more, massages and treatments from Lotus Spa are also available.
TIP: Mai Chau Lodge runs a comfortable, daily van transfer for the 3.5-hour trip from Hanoi to the lodge and vice versa. The transfer is open to both guests and outsiders.
---
Easy sightseeing and cycling tours
Mai Chau Lodge offers a range of fun activities, including mountain treks, cycling excursions, and handicraft village tours. The front desk can arrange a free tour inside Mo Luong Cave, kayaks for the nearby lotus pond, and complimentary bicycle rentals. The Lac, Poom Chong, and Nhot ethnic villages are just one kilometre away, and best seen with the help of a local guide.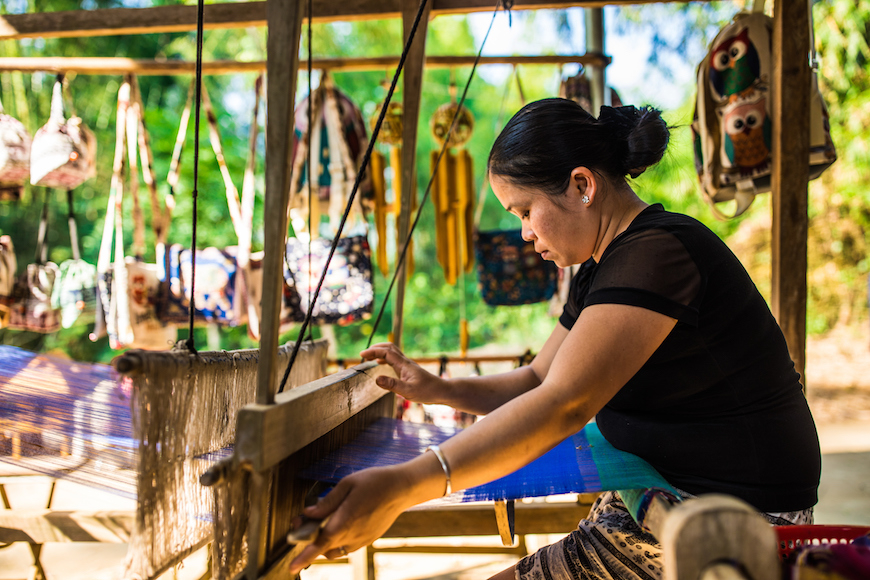 Hop on a bicycle and cycle your way through the hamlets and farms in the valley. Scenes of local life pass by with every push of the pedal: children play in swimming holes, farmers tend the fields, and women weave bright textiles with looms. If you get the chance, pay a visit to a White Thai household for a deeper look into rural life in Mai Chau.
---
Delicious local cuisine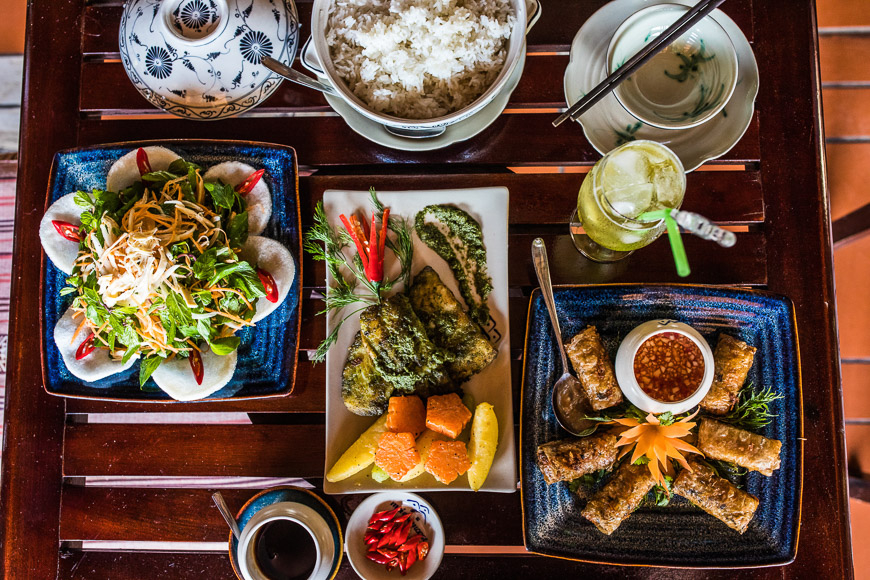 Mai Chau Lodge serves tasty Vietnamese and Western dishes in its spacious Bo Luong restaurant, overlooking the lotus pond and rice paddies beyond. Floor-to-ceiling glass walls will allow you to enjoy the views outside at every meal.
The lodge serves a full breakfast buffet, and guests can also order meals a la carte, or choose from set menus for lunch or dinner. Dishes are made with fresh, locally sourced ingredients, and tables set up by the pool and on the verandah allow even more options for enjoying Mai Chau's fresh air and lovely views.
TIP: Try the 'White Thai' set menu for a sampling of delicious ethnic specialities.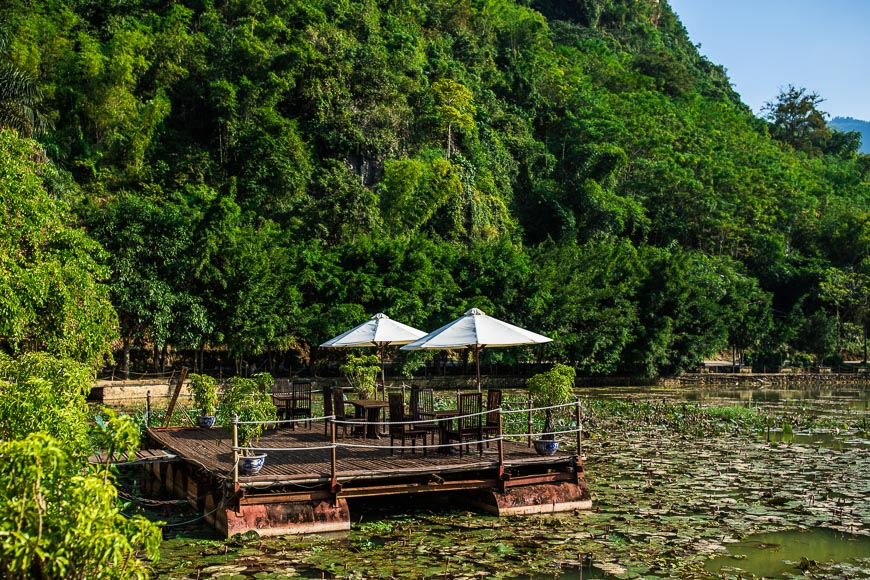 ---